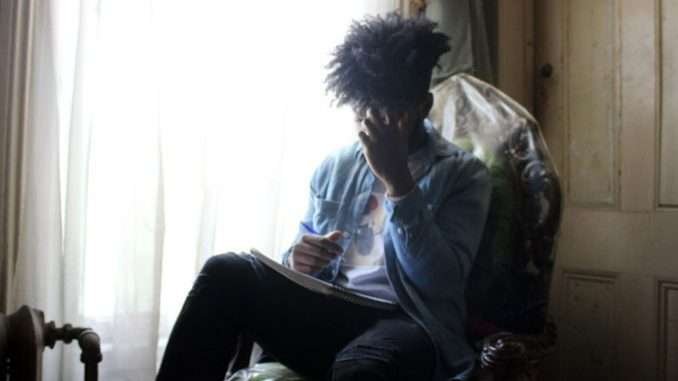 EsZ: "If You Didn't Get This Message, Call Me" – an engrossing listen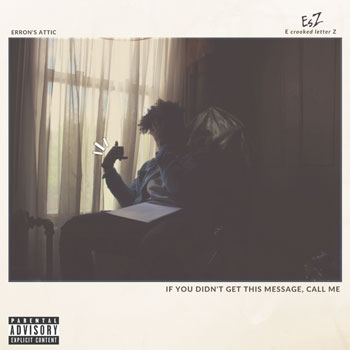 What we have here are 6 songs that stand alone as distinct tracks in and of themselves and that are far plainer and more pared-down in their execution. Some tracks have a distinctly downbeat feel, elsewhere though we see the rapper get fired up by righteous ire, his flow noticeably and deliberately picking up the pace to match the lyrical intensity. And it's this pacing, flow and lyricism that makes "If You Didn't Get This Message, Call Me", such an engrossing listen.
Where previously, some of EsZ's more experimental and florid elements – dazzling as they were – and overarching themes were the focus of attention, here we simply have the rapper, talking at us, singing at us, rapping at us: his voice now gentle, now turbo-animated, his words sometimes oblique but always on point.
If you know the artist from previous releases, then it's what you might have expected or even have been hoping for from EsZ. This is an artist in his absolute prime: artistically, lyrically and musically.
EsZ is an avant-garde adventurer who also can pen a catchy hook to order. To be honest, "If You Didn't Get This Message, Call Me" is everything you'd want from an album – an audacious creative effort that speaks to a large audience, while successfully capturing the spirit of the times and his personal being.
From track one – "Woke Up, Hands High" – EsZ presents himself somewhere between a wizened philosopher and an ordinary observer, without too much overthinking and over-explaining, as he jumps directly into the intricacies of relationships and casual affairs – on an emotional, psychological and carnal level.
One of the record's unexpected highlights comes from "Saucy". It's one of the warmest tracks on the album and the rapper's gorgeous bars become humorously care-free.  "Going Under" digs a little deeper into the lover's psyche with lines such as: "It started off as kisses on the park bench, from spending nights, to talks about sharing apartments. Thought we found love, now I don't know where our hearts went. Everything was bright in the beginning, now it's darkened."
The grooviest track on the album has to be "We Danced For, Dazed All Summer", with its sharp lyrics and exotic summer rhythm. "To Live The Good Life" fuses together EsZ's incredible rise and fall delivery with lines like "…ask me who I'm fucking and I'll say I'm fucking tired." He closes shop with "Touching Base/Your Colors" – "…just show me your colors and maybe together we could paint us a picture."  
If the chief criterion for entry into the hip-hop canon were a high ratio of instantly memorable one-liners, then EsZ aka Erron's Attic's album "If You Didn't Get This Message, Call Me", would be locked onto the topmost tier. The strong production flourishes and impressionistic melodies on this recording are distilled to an ear-wormy directness primed for your preferred set of speakers.
OFFICIAL LINKS: WEBSITE – SPOTIFY – SOUNDCLOUD – TWITTER – INSTAGRAM – YOUTUBE