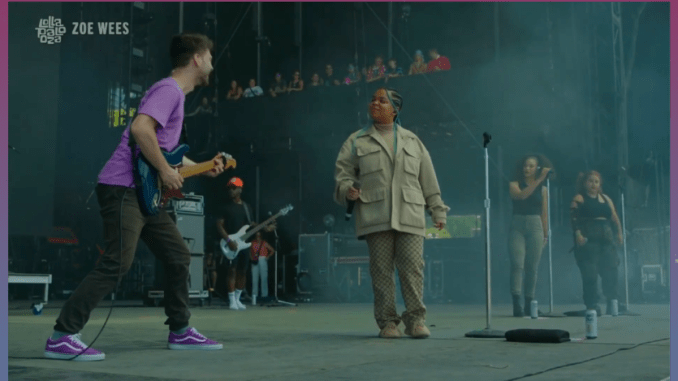 In a move that has sent ripples through the music scene, the incredibly talented musician, producer, and composer Kyle Ward has transplanted himself from the vibrant Jersey music scene to the sun-soaked shores of Los Angeles. With an impressive repertoire under his belt and collaborations that read like a who's who of the music industry, Ward's arrival on the West Coast promises an exciting new chapter in his musical journey.
Having graduated from the prestigious Berklee College of Music in 2018, Ward's foundation was built on the bedrock of knowledge and creativity. His formative years were spent setting stages ablaze in legendary Jersey Shore clubs like The Stone Pony, where musical legends have been both born and celebrated. But Kyle Ward's talents were not meant to be confined to one stage alone.
Ward's musical prowess led him to a nation-spanning tour last summer, where he stepped into the spotlight as the lead guitarist for the rising sensation Zoe Wees. This journey culminated in a show-stopping performance at Lollapalooza, where he shared the stage with iconic figures like Green Day, solidifying his place among the stars.
With his sights set on new horizons, Ward made the leap to the City of Angels in May, and his impact has already been felt. Collaborations with up-and-coming talents like Joao Coronel, Nicollette Sullivan (our March 2021 cover girl at Pump it up magazine) , Katie Bell, and Poison Ivy have showcased his versatility and ability to seamlessly navigate across diverse musical genres.
However, perhaps the crescendo of his recent achievements is the upcoming film premiere of "Shelter in Solitude" on September 19th in Santa Monica's Laemmle Monica Film Center. The film's entire soundtrack was composed by Kyle Ward, a testament to his ability to craft emotive musical landscapes that perfectly complement the cinematic narrative. Starring industry luminaries such as Siobhan Fallon Hogan of "Forrest Gump," "SNL," and "Seinfeld" fame, and the legendary Robert Patrick of "Terminator" renown, the film promises to be a symphony of visuals and sounds.
Ward's presence in Los Angeles is like a magnet, drawing attention from both established artists and eager newcomers. He's already making waves across the city, sharing his expertise and collaborating with members of Springsteen, Bon Jovi, Living Colour, and many others. His reputation as a multi-dimensional talent is well-earned, as his musical skills traverse genres and his production acumen brings out the best in every project.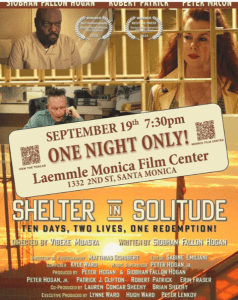 To keep up with Kyle Ward's journey through the tapestry of LA's musical landscape, one need only turn to his captivating Instagram feed (@imkyleward), and visit https://www.kylewardproductions.com 
As Kyle Ward continues to etch his name in the annals of musical history, his story becomes a feature in its own right – a tale of determination, talent, and the unrelenting pursuit of sonic excellence. As LA becomes his canvas, we eagerly anticipate the masterpieces he's yet to compose, the harmonies he's yet to strike, and the sonic landscapes he's yet to explore.
Written by Anissa Sutton