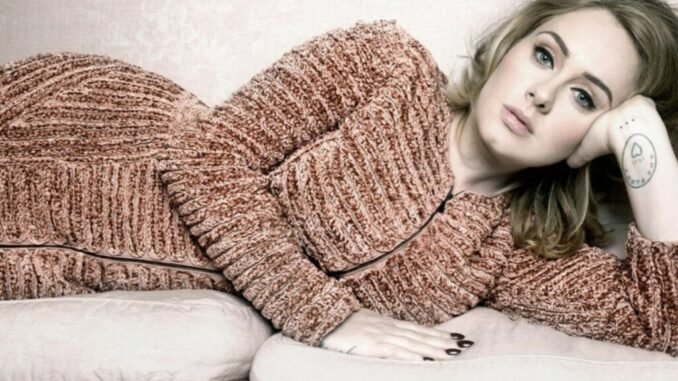 There's no other way to say it—breakups are hard! If you're looking for the perfect playlist to see you through those first few days, then you've come to the right place. Here is a small collection of "moving on" songs that span genres. You are sure to find something that speaks to your heart.
1. "Someone Like You" by Adele
Adele's beautiful voice coupled with relatable lyrics makes this song the ultimate "moving forward" song. This song is about remembering a relationship. But it is also about realizing that it's time to move on.
2. "It Don't Hurt Like It Used To" by Grace Carter
The truth is, pain doesn't last forever. Grace Carter's song is an excellent reminder that you don't need to rely on another person to make you happy.
3. "Better By Myself" by Hey Violet
Sometimes, it's a good idea to just reflect on who you are. And remind yourself that you don't need another person to be happy. Hey Violet does an excellent job of delivering powerful lyrics that can help you move on after a breakup.
4. "I Will Survive" by Gloria Gaynor
If you're looking for an upbeat song to help battle the blues, then you'll love this one! You'll dance your heartache away with this classic tune.
5. "Better in Time" by Leona Lewis
Just because it may take time to move on, doesn't mean it won't ever happen. Give yourself a moment of grace as you work through your feelings. This song will help you step out of that situation feeling stronger than you used.
6. "I Will Always Love You" by Whitney Houston
Breakups don't have to be bitter. You can still move on without things getting ugly. The Whitney Houston version is likely the most familiar one.
But Dolly Parton wrote and originally performed this song. Both versions are powerful reminders that loving someone doesn't mean they're right for you. And that's okay.
7. "You Learn" by Alanis Morissette
The truth is, failed relationships always teach you something. This song expresses that it's okay to move on. But don't forget the life lessons you learned along the way.
8. "So Yesterday" by Hilary Duff
Your heartache may feel incredibly significant right now. But one day it will be just another memory. Duff's song reminds you how irrelevant that relationship will soon feel. You just have to give yourself time to move on.
9. "Since U Been Gone" by Kelly Clarkson
Sometimes, it takes going through a breakup to realize how toxic it truly was. "Since U Been Gone" is an anthem that explains how your breakup can allow you to live your life again.
10. "Stronger" by Sarah Evans
Moving forward doesn't happen overnight. But as Evans' song so clearly explains, day by day it gets a little bit better. And then one day you realize that you're healing.