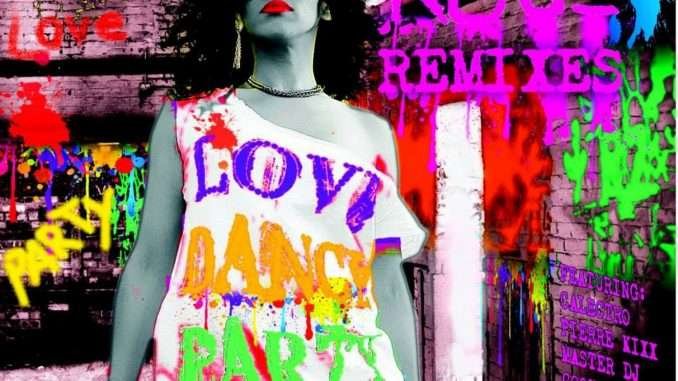 Precision-tooled to blare out of speakers everywhere from Miami to Ibiza, this clever, infectious album flies out of the studio aimed squarely at the pleasure zone of dance music's core audience. Uup-tempos sound that is obviously European !
Its ceaseless rhythm has the resonance of retro disco yet is laser-like and modern. As with the other key tracks on the album such as the blissful moment of "Shake It" or the churning-BPM of "Everybody", ANYA's songs have a smart, sunny Euro-pop sheen that immediately ingratiates itself while burning up the dance floor; her smooth, sweet, feminine vocals leading the way.
Cheeky, delightful and softly rambunctious, ANYA ROSE's sound is incredibly fresh and enticing in every track. Anya and her collaborators will amaze you with their signature catchy beats and rhythms, while the lyrics will absolutely tingle your senses.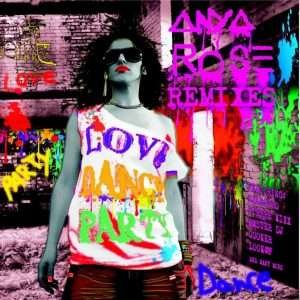 "LOVE DANCE PARTY REMIXES"  is another high water mark in ANYA ROSE's career. The songs, production, and performances are as good as they've ever been. For fans of wonderful, upbeat, uplifting music!
LOVE DANCE &PARTY album is catchy, appealing, powerful and direct as its very own title; which does not only sound like an invitation, but also like a powerful statement. The music speaks for itself: fat synth bass sounds, punchy beats and steady hits…but on top of it all, Anya's intriguing vocal performance.
If you enjoy club bangers with a bit of pop hooks…look no further.
Love Dance & Party album is Available on iTunes, Amazon, Kkbox, Omusic, … all digital distributors around the world.