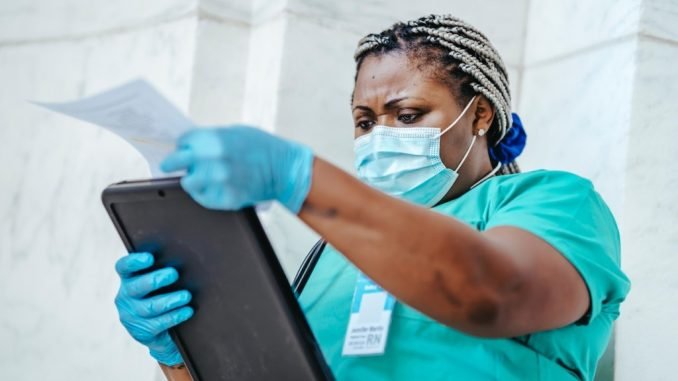 The healthcare industry is constantly evolving to meet the ever-increasing needs of patients. However, staff shortage has been a prevalent issue in the healthcare sector. For instance, in the United States, the recommended nurse-to-patient ratio is 1:4, but hospitals have a 1:6.3 nurse-to-patient ratio for state care on average. This puts excessive pressure on the staff, especially nurses.
Nurses have to manage time to efficiently perform their duties within shift hours without compromising on the quality of the care day in, day out. In addition, you have to stay alert and always ready to take on approaching challenges with a proactive mind.
With so many responsibilities on their shoulders, nurses need to develop good time management skills to excel in their careers.
Read on as we provide seven tips on developing time management skills for nurses.
Set realistic goals
Nursing is a hectic job, and every day brings new experiences and challenges. While performing your duties as a nurse, you must be realistic and flexible when it comes to setting your long and short-term goals. It will help you in learning how to manage your time efficiently. For instance, you can set short-term goals, like obtaining advanced skills and education, and long-term goals, like working in management positions). It is particularly important for those who choose nursing after a career transition.
If you're looking to transition to nursing, your first step should be to enroll in an ABSN program. What is an ABSN? It's short for An Accelerated Bachelor of Science in Nursing—a degree that will enable you to pursue a career in nursing and gain licensure to practice as an RN.
Prioritize your tasks
When you start your day, every task seems to be important. However, you can't do everything at once, which is why it's important to know how to prioritize tasks. Pay attention to the tasks that need to be done urgently. When evaluating a task, ask yourself, "Can I complete this task later?" If you're unsure, ask your peers for advice.
Prioritizing your daily tasks helps you stay focused and minimizes stress. You can also save time by grouping similar tasks together. Like we said, you can't deliver everything in one go, so prioritization gives you the power to stay organized and schedule your tasks efficiently. Plus, focus on your health too, as many researchers advise prioritizing the importance of healthy lunches for nurses, which are crucial when working in such a stressful environment.
Effective Communication Is Key
Effective communication skills are something every nurse should have. No matter how diligent you're, if you don't possess communication skills, you may fail to perform certain crucial aspects of your job efficiently as a nurse. Nurses need to communicate with staff, patients, and their families all day. You have to discuss patient cases, convey the treatment plans and test report results and gain the confidence of patients and their families.
List your Tasks At The Start of The Day
Nursing jobs are different from traditional jobs. When you work as a nurse, you realize that each workday is different. In such a setting, it can be difficult to stay organized. The best thing you can do is make a list of your tasks when your shift starts and cross each task off the list as you get done with it. Of course, some tasks may be added and removed from the list as the day progresses, but it will definitely help you stay organized and manage tasks proactively.
Delegate your work
The key to succeeding as a nurse isn't working hard. It's working smart. In nursing, doing everything yourself isn't only impractical but will also drain your energy, and you'll waste precious time preoccupied with less important tasks. Knowing how to delegate tasks is crucial when working in a high-pressure environment. Teamwork is the most significant aspect of nursing; you can delegate some tasks to others that don't require advanced training and qualification RN. Rely on other staff members like assistants and helpers to move patients and get medical supplies.
Be a team player and use your team to avoid getting caught up in every task. Don't be afraid to ask for help. To master this skill, you must build a healthy relationship with your team and learn which tasks can be delegated.
Rely on technology
Technology has become an evident and vital part of the healthcare industry. You can rely on tech tools and techniques for several day-to-day tasks. For instance, you may use digital record keeping, online reports delivery, and innovative surgical procedures. You can leverage technology to manage your time better. For instance, you can rely on the latest apps, such as Evernote, to manage tasks efficiently. It is a reliable tool for organizing and prioritizing tasks.
Learn to take notes
You must know that on an average day, nurses write and type a lot in terms of documentation and record-keeping. A large part of your day can go into taking notes and charting. A present mind and attention to key points can help you take notes effectively. It's important to note every crucial detail and create a meticulous copy. You need to learn the art of writing down crucial details and skipping unnecessary details to compile detailed and efficient notes. You can also use abbreviations when needed. Make sure what you write can be read later.
Final Thoughts
As a nurse, many smaller things can go a long way to streamline your daily tasks and manage your time effectively. However, it takes time to master time management skills. You can practice list-making, delegating tasks, and note-taking to hone your skills. With time, you will see a noticeable difference.