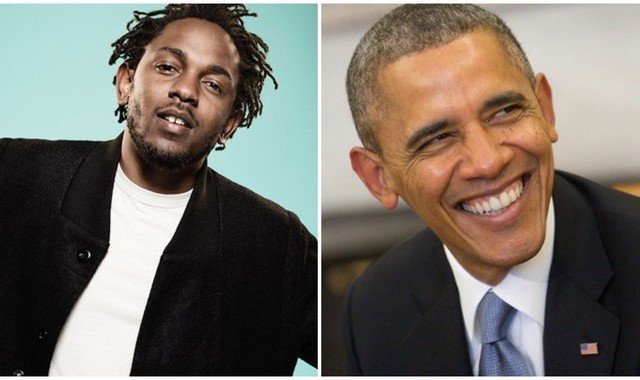 Although they are not actively in competition with one another, as two of hip-hop's biggest names fans often debate who is better between the Compton rapper and his Canadian counterpart.
Obama is on record as a Lamar fan, stating that 'To Pimp A Butterfly' was his favourite album of 2015 and even invited him to The White House for a visit. Now, in a new interview with YouTube creators Destin Sandlin, Ingrid Nilsen and Adande Thorne, Obama was asked who he would back if Drake was to go up against Lamar in the same way he did so successfully against Meek Mill last year.
"You gotta go with Kendrick. I'm just saying," Obama replied. "I think Drake is an outstanding entertainer, but Kendrick… his lyrics… His last album was outstanding. Best album I heard last year." See the video of this moment below.
Earlier this week Lamar discussed meeting President Obama in a new PSA video for the Pay It Forward mentoring programme. The US President recently named Lamar's 'How Much A Dollar Cost?', from latest album 'To Pimp A Butterfly', his favourite track of 2015.
In addition to getting the backing of the President, Lamar was also handed the keys to Compton this week by myor Aja Brown.
Brown announced the news that Lamar will be given the freedom of the city on January 14 with a ceremony set to take place on February 13. In a statement she paid tribute to Lamar "challenging the status quo" in his music.
Read more at http://www.nme.com/news/kendrick-lamar/90804#XoTgKYJSiu7O5p3A.99