With Valentine's Day almost here, it's the perfect time to figure out a couple of romantic movies to watch. Whether you're planning to be alone, hang out with friends, or spend some time with your significant other, this list of 10 romantic movies is sure to have something you'll enjoy. The best thing is that you can stream all of these movies on either Amazon Prime Video, Netflix, or Hulu.
Here are 10 of the best romantic movies you can stream this Valentine's Day.
10

A WALK TO REMEMBER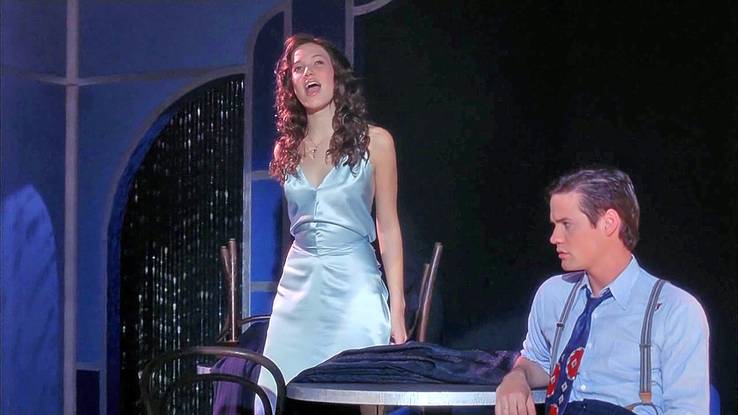 A Walk to Remember is one of Mandy Moore's early films and also stars actor Shane West. While this movie doesn't have a happy ending, it's the perfect choice if you're looking for a movie that shows that true love lasts even after death.
If you want to cry a little and feel a lot of things, A Walk to Remember is a romantic classic that is a different take on teenage love. Stream this endearing film on Hulu and get ready to fall in love with This is Us star Mandy Moore all over again.
9

BEFORE WE GO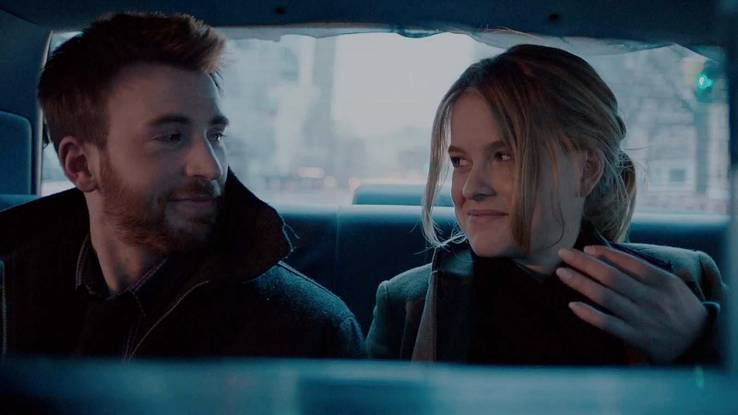 If you love Captain America, this is the perfect romance film for you. This movie stars Chris Evans, which was also directed by him. Chris plays Nick Vaughan, a jazz musician who ends up meeting a woman in Grand Central Station who needs his help getting home to Boston before the end of the night. This is a soft, gentle romance that tells us that it's never too late to find true love. It's perfect for the fresh couple who just began dating. You can stream this movie on Netflix on Valentine's Day night.
8

TO ALL THE BOYS I'VE LOVED BEFORE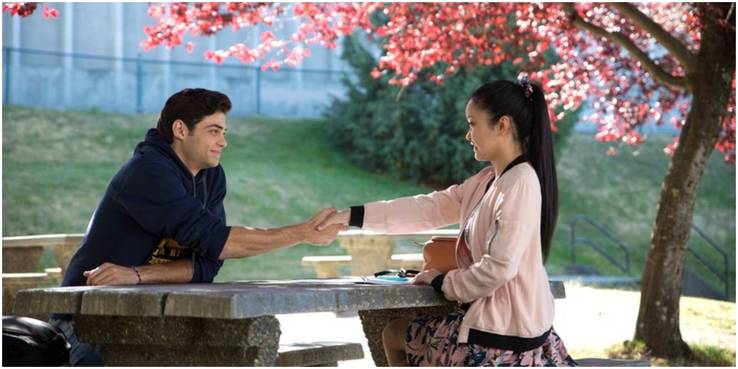 To All the Boys I've Loved Before is a Netflix original that lots of people loved. This movie is a sweet teenage romance that's perfect if you're looking for something a little less serious and mature to watch. Plus, it's super quirky and flirtatious.
Starring Lana Condor and Noah Centineo, the movie is about a teenage girl's love life and how things go awry after her secret love letters are leaked. To All the Boys I've Loved Before is definitely a new teenage romance classic.
7

BLUE VALENTINE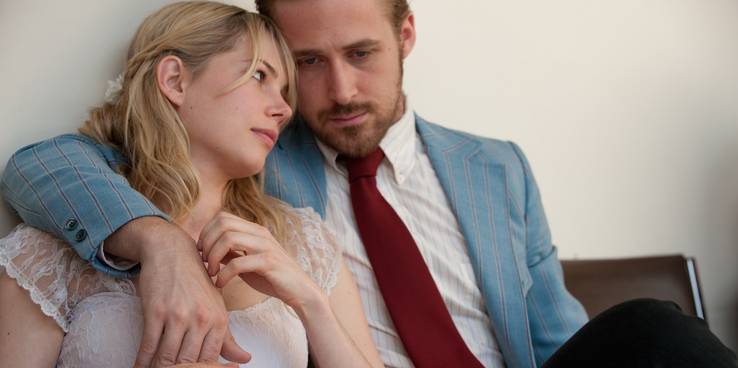 Starring Ryan Gosling and Michelle Williams, this movie isn't your typical happy-go-lucky romance film. If you're looking for a romantic film that's more realistic and gritty, Blue Valentine could be great for you to stream on V-Day. This movie shows the relationships between the two characters, Dean and Cindy, and how even though things seemed perfect for the couple at first, life and their own issues start to unravel them and their relationship. Blue Valentine is available on Netflix.
6

CAROL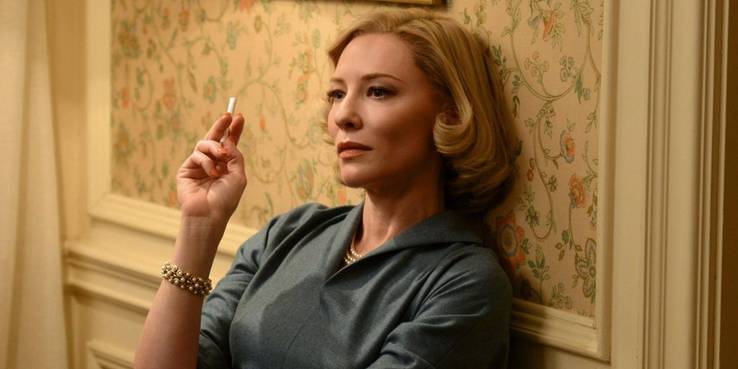 Carol is a beautiful love story set in 1950s Manhattan starring Cate Blanchett and Rooney Mara. If you love fabulous women and beautiful costumes, this romance is perfect for you. And, unlike many romance movies between two women, no one dies in this film. While the ending is not completely set in stone, the two of them do appear to get to live happily ever after. You can stream Carol on Netflix.
5

BEAUTY AND THE BEAST
A Disney movie can be an ideal choice for celebrating the holiday. The live-action Beauty and the Beast stars Emma Watson, Dan Stevens, and Luke Evans.
If you don't want to watch something heavy or depressing, Beauty and the Beast is a perfect choice as it's upbeat and filled with classic songs from the original. It's one of those films that makes you feel nostalgic for those classic Disney animated movies. This movie can be watched on Netflix.
4

DEFINITELY, MAYBE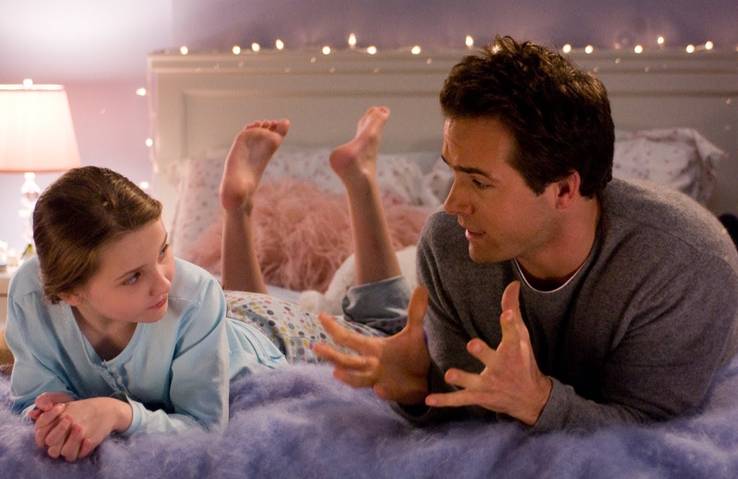 Definitely, Maybe is a romantic comedy with a little bit of a twist. Starring Ryan Reynolds who plays the father of Abigail Breslin's character, this movie starts out with divorce. When Will Hayes is asked to tell the story about how he met his daughter's mother, he tells her the story of the different women he fell in love with over the years, and she has to guess which one is her mother. While Will Hayes marriage doesn't last, he does reconnect with a woman from his past, showing that love can lead you on a journey you wouldn't expect.
This movie is available on Netflix.
3

P.S. I LOVE YOU
P.S. I Love You is a movie about love and loss and how people can find joy even after losing the person they love most, starring movie stars Gerard Butler and Hilary Swank.
In the film, Holly Kennedy (Swank) loses her husband Gerry to illness. Before his death, Gerry writes Holly letters to help her get through his loss. The movie follows her journey to remember her husband but to learn how to continue living without him. You can watch on Vudu.
2

MOONLIGHT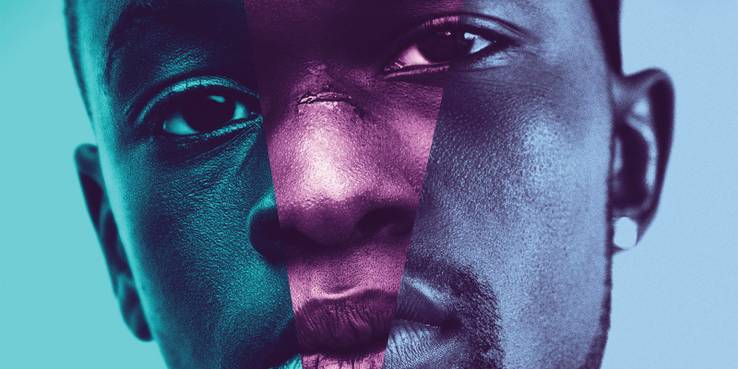 Moonlight is an Oscar-winning film that is pregnant, important, and beautiful. While not the typical romance movie you might think of for Valentine's Day, it's a deep, emotional story about the love between two black men. It's more than just that, though. Moonlight follows the life of Chiron as he grows up in Miami and learns about love, manhood, and community. The ending scene of this film is one of the most romantic and beautiful moments in any film. You can watch Moonlight on Prime Video.
1

PRIDE AND PREJUDICE (1995)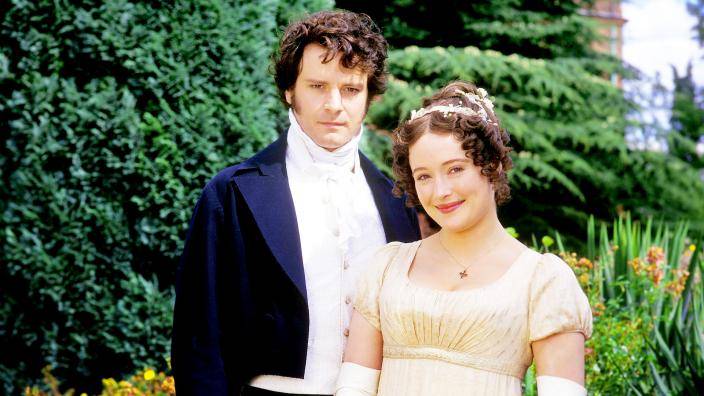 There's nothing like classic romantic stories! There have been many different version of Pride and Prejudice made over the years, and this one is one of the longest. The 1995 version can be found on either Amazon Prime Video or Hulu.
This version of the story stars Colin Firth as Mr. Darcy and Jennifer Ehle as Elizabeth Bennet. This movie is separated into different episodes because it's so long and in-depth, so if you're looking for a Valentine's bingewatch, Pride and Prejudice has you covered.