Celebrity-backed fashion lines don't necessarily have the best reputation. Lindsay Lohan's short-lived stint for Emanuel Ungaro and Heidi Montag's critically slammed attempt at design with Heidiwood spring to mind, but the appeal of bringing an A lister with a huge following onboard is tempting for brands – and, on occasion, it works. From the fashion businesses that were started from scratch to celebrity/brand collaborative collections, these are the famous fashion-label success stories.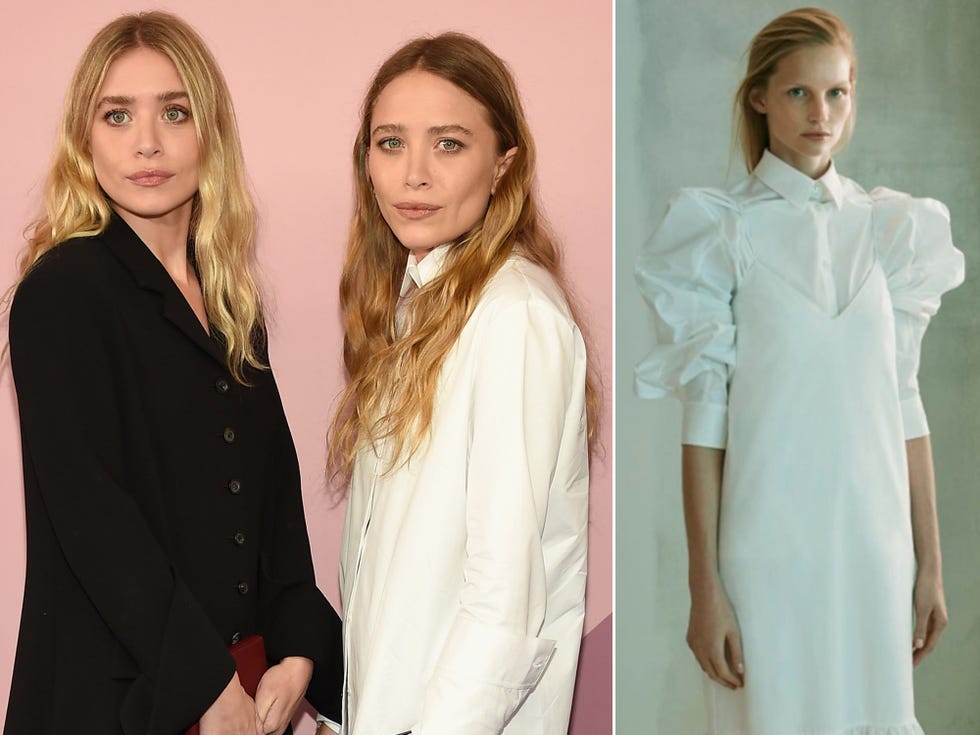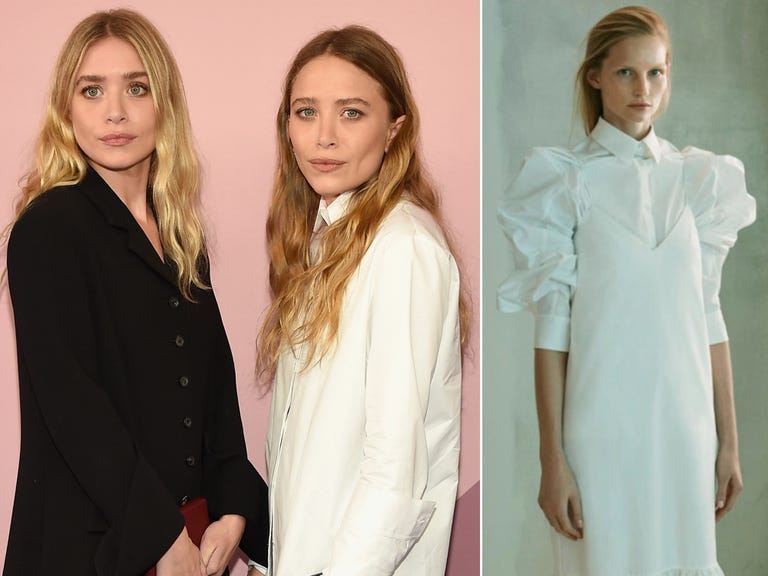 It's easy to forget the former personae of the teen superstars Mary-Kate and Ashley Olsen. The now flourishing fashion designers have become synonymous with their cool, minimalist brand, which shows at New York Fashion Week, is worn by some of the biggest names in Hollywood and is worth millions.
The twins quietly launched The Row in 2006, not giving an interview about the label for three years, which allowed it to be taken seriously and ensured that it was not seen as a 'celebrity brand'. By 2012, they won their first Womenswear Designer of the Year award at the CFDAs, cementing their status in American fashion. The duo also run Elizabeth and James, a slightly younger and more affordable label, the name inspired by their two younger siblings.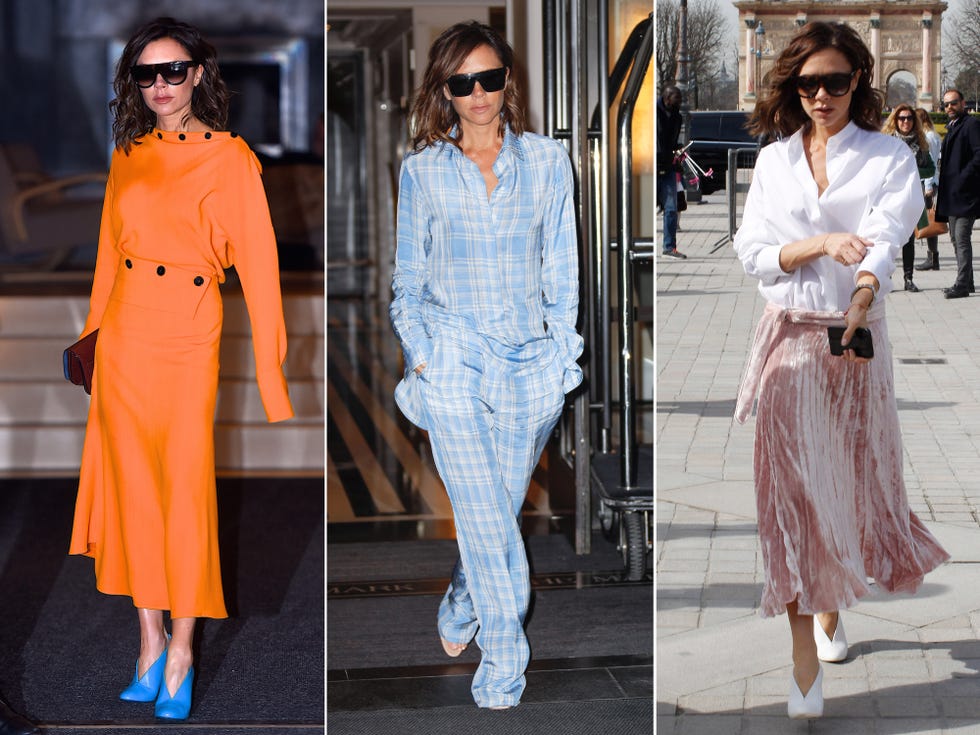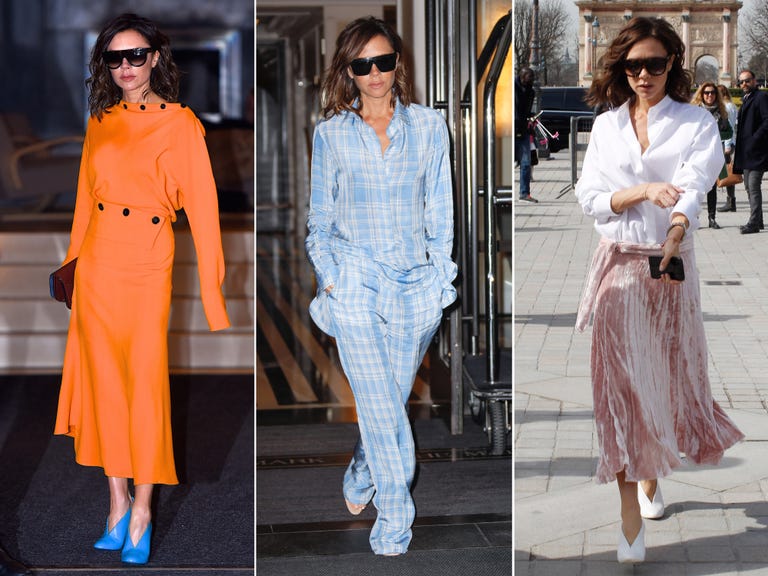 Victoria Beckham's transformation from pop princess to footballer's wife to one of the world's most well-known fashion designers defies belief. The fact that she could be taken seriously in the stuffy world of fashion says everything about her determination and hard work, but also about the appeal of her collections.
After a number of design stints, including her DVB denim line and an eyewear range, Beckham (in a similar vein to the Olsens) covertly launched her label in 2008 with a low-key presentation. She slowly became a fixture on the New York Fashion Week calendar and in 2011 launched her diffusion line, Victoria By Victoria Beckham. By 2014, she had opened her first bricks and mortar store on Dover Street and in 2017, she designed an affordable Victoria Beckham range for the American retailer Target.
Now worth millions in her own right, Beckham has also been awarded an OBE for her services to fashion. When she collected it from the Duke of Cambridge, she, of course, wore her own designs.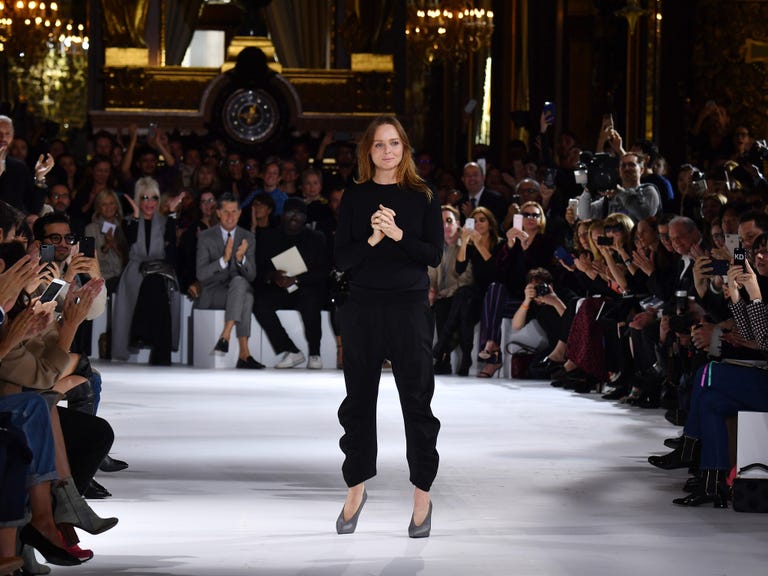 It doesn't feel right to put Stella McCartney in the category of 'celebrity labels' because she is such an accomplished designer in her own right – and is much better known for this than for being the daughter of a Beatle. She is proof, however, of how a celebrity can defy the odds in fashion.
McCartney started interning in the industry aged just 16 (for Christian Lacroix) and worked for Edward Sexton on Saville Row for several years before going on to study fashion design at Central Saint Martins, with models including Kate Moss and Naomi Campbell walking in her graduate show.
After a four-year stint as the creative director at Chloé (following Karl Lagerfeld, no less), McCartney launched her own namesake label in 2001 to incredible critical acclaim and commercial success. The brand now boasts 17 stand-alone stores, womenswear, kidswear, menswear, lingerie, a sportswear line for Adidas, two Team GB Olympic kit collections and a reputation for cruelty-free and ethical fashion.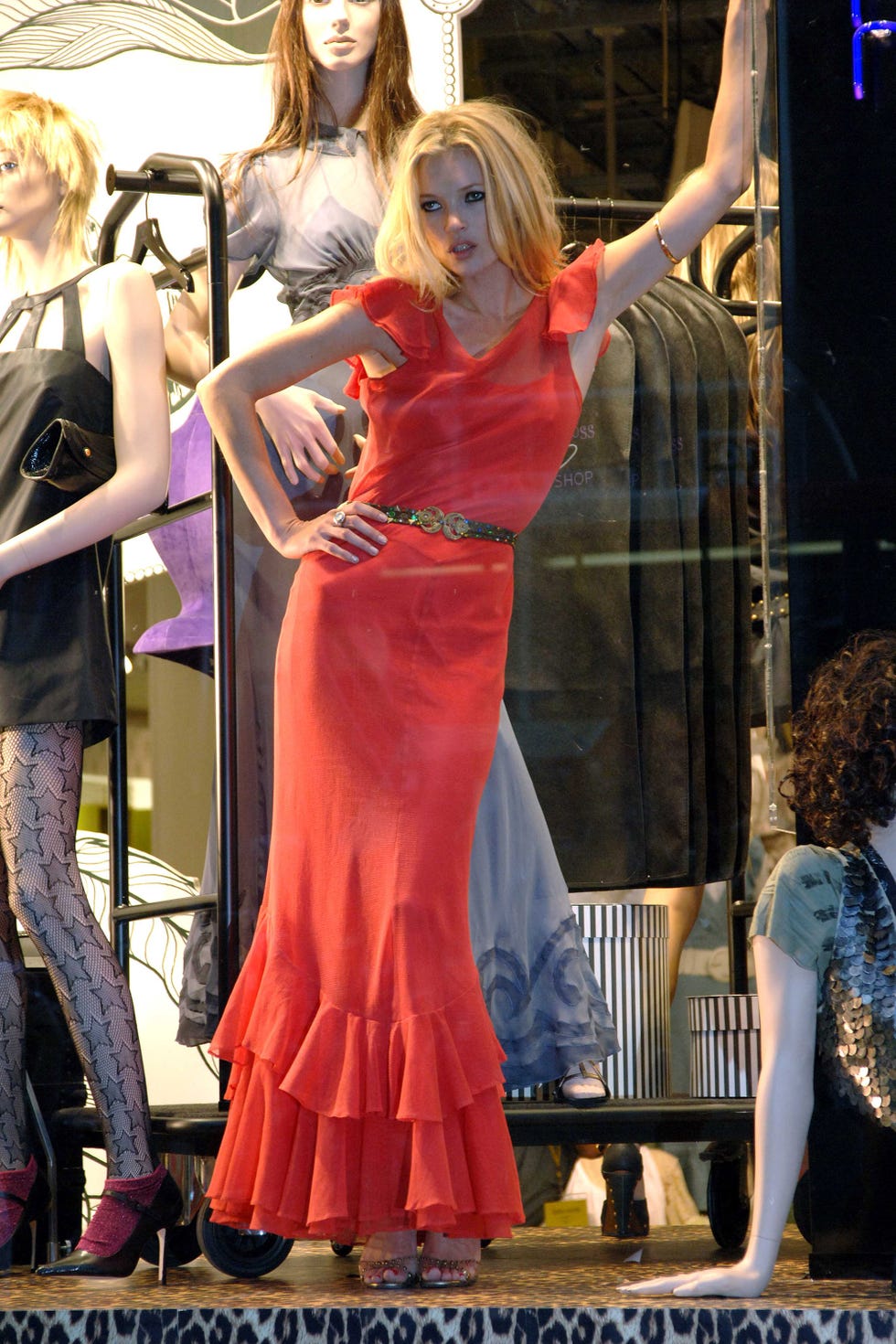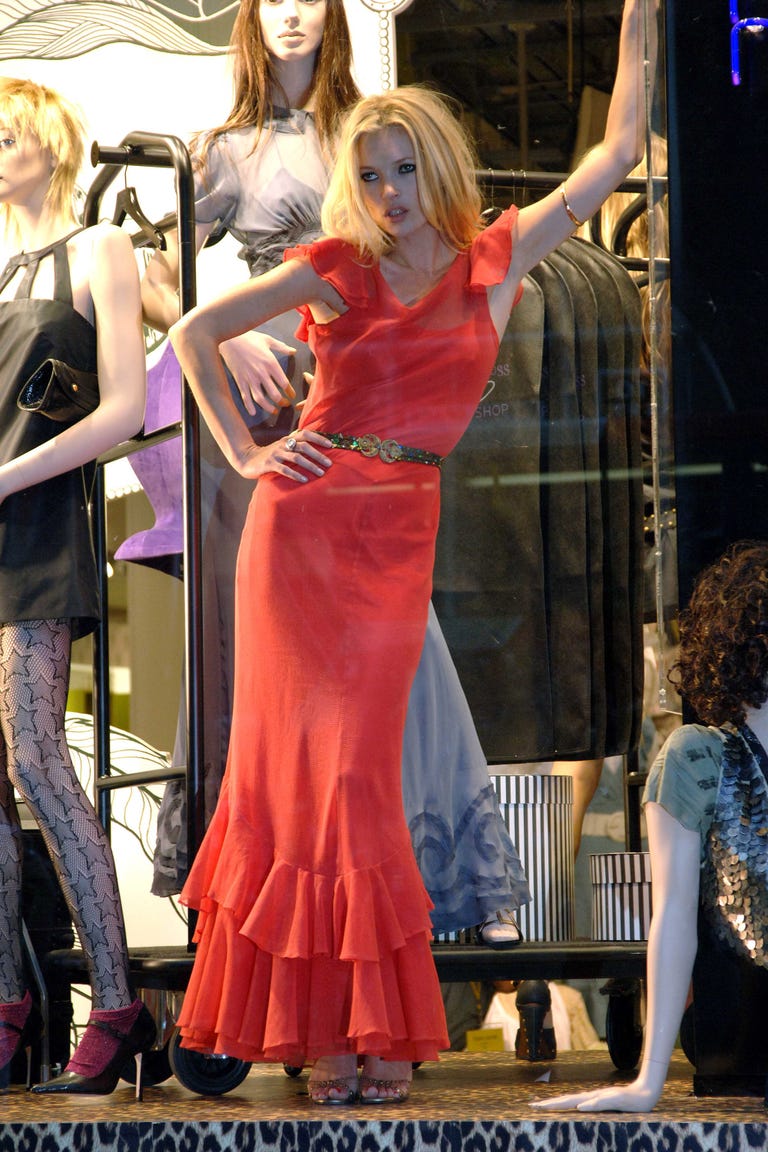 In 2007, Kate Moss designed her first collection for the British high-street giant Topshop – a collaboration that would initially last 14 collections until 2010, before returning briefly in 2014. In what was really the first of its kind, where a model was brought on as a designer, not just as a face or an ambassador, the first collection was deemed a risk. However, what brought it such success was the fact that the designs were so closely based on Moss' personal style and her most iconic fashion moments – people wanted a piece of it.
While she may have stepped away from design to focus on launching her own agency, her collections will still go down in history. Who can forget the floral tea dress, the one-shouldered lemon frock or that red gown she wore in Topshop Oxford Street's window?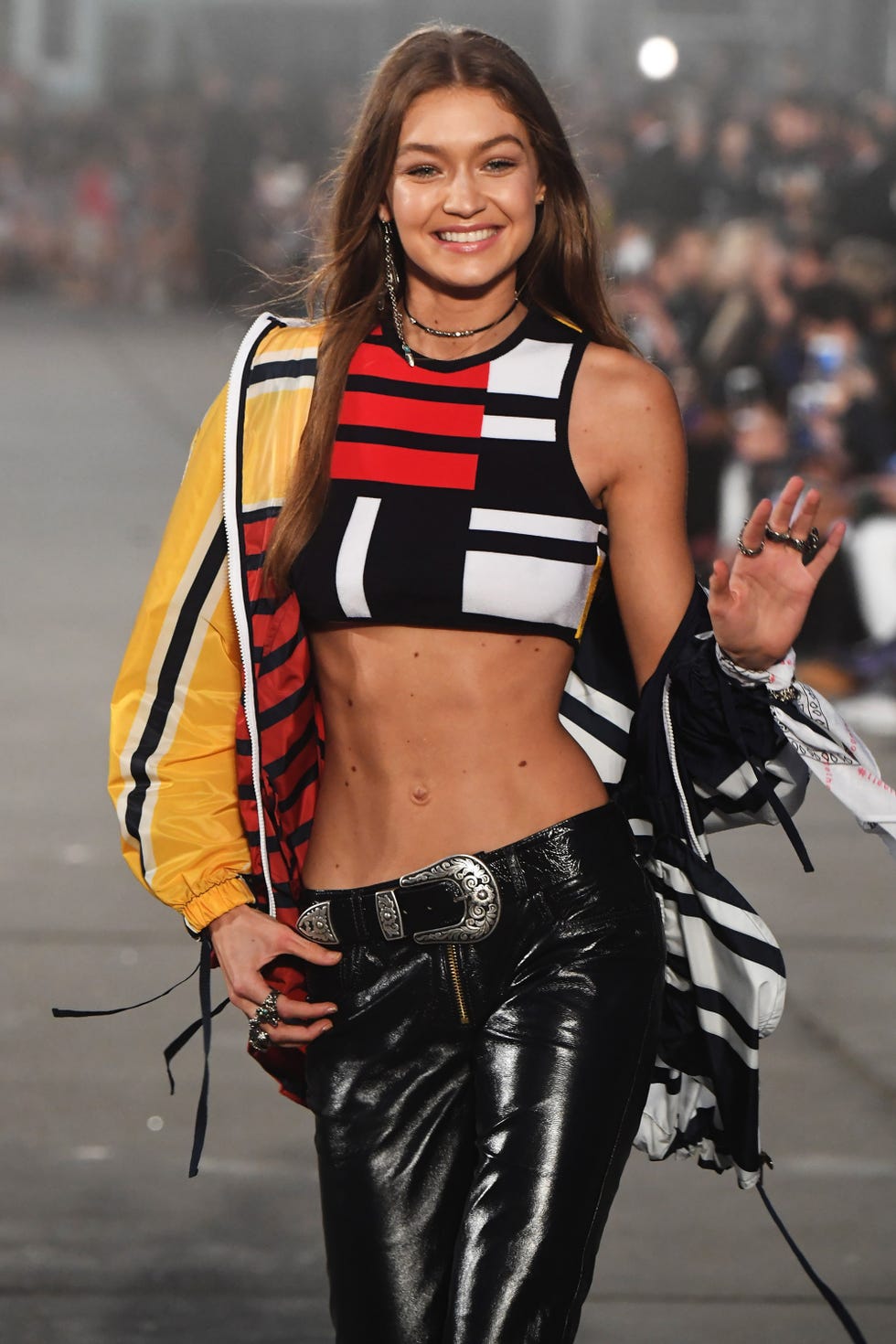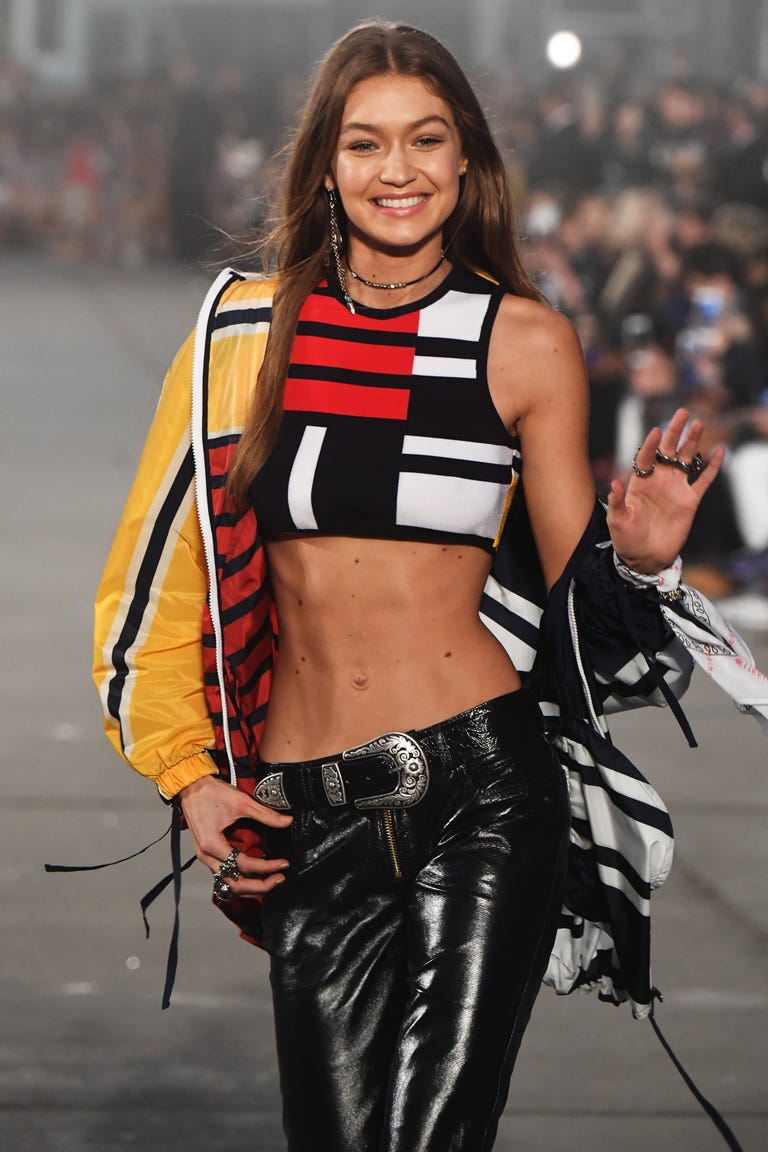 The success of Tommy Hilfiger's collaboration with the American supermodel Gigi Hadid demonstrates what having an A-list name attached to your designs can do. While Hilfiger is no stranger to famous collaborations (Beyoncé, Naomi Campbell, Zooey Deschanel, among others), this marked the first time a celebrity had co-designed a collection. The first, in September 2016, was so successful that a second was immediately planned for January 2017. Both collections saw double-figure sale rises for the brand, with some of the pieces being sold out before they even hit the 'see now, buy now' catwalk.
Hilfiger has signed on for at least two more seasons of Gigi x Tommy, telling WWD why: "Her positive, down-to-earth energy and cool, effortless style continues to captivate her audiences around the world."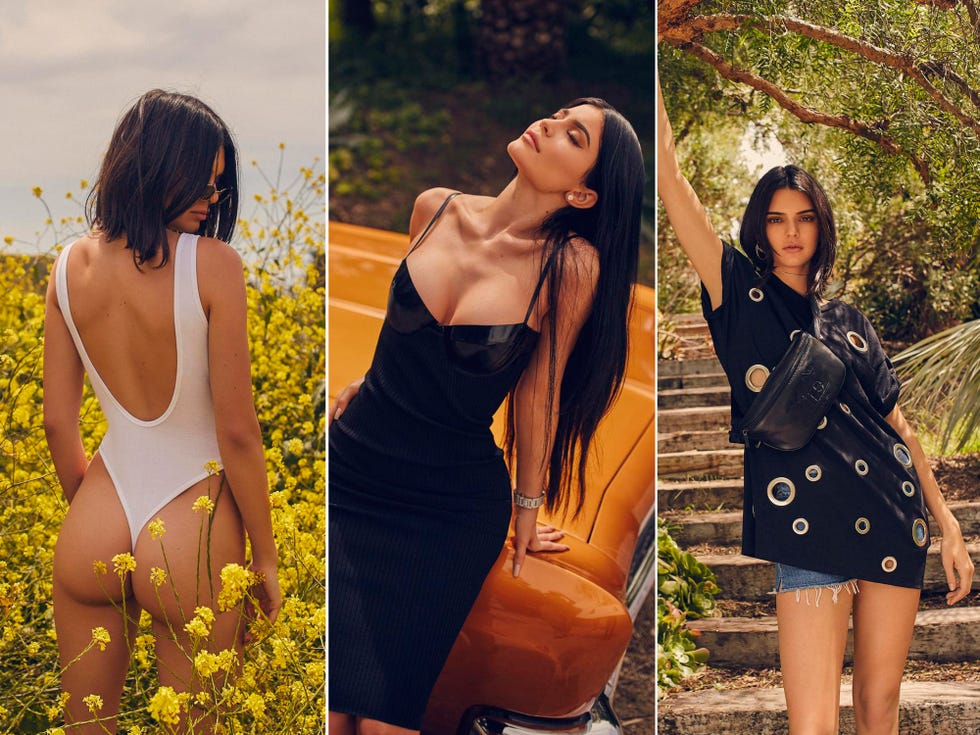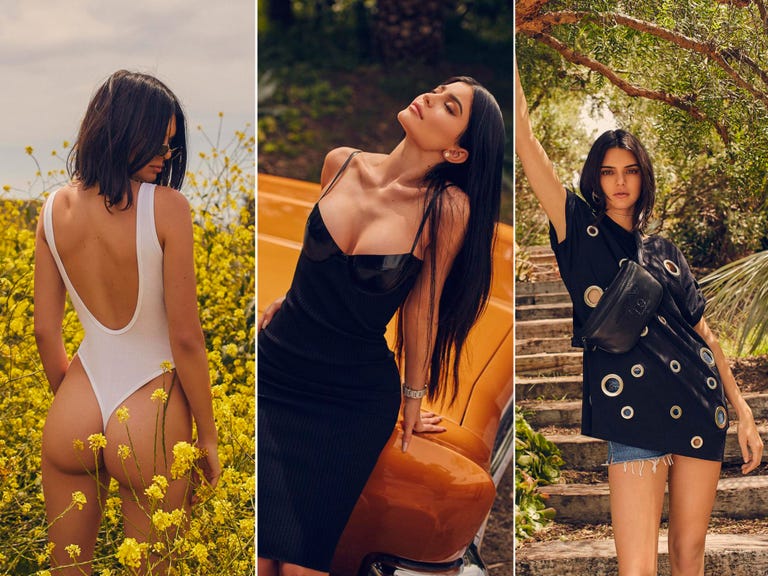 Since the Jenner sisters have a combined Instagram following of almost 180 million, their fashion line was always going to do well. The Kendall and Kylie Collection was launched first with the US teen retailer PacSun in 2013 and, following huge demand, a second was created for Topshop called Kendall + Kylie – a transition that worked as the girls aged with the collections.
Four years later, the brand appears to be going strong at both retailers, with them now selling swimwear alongside womenswear. This has helped to make Kylie the youngest person on Forbes' 30 Under 30 list.
Jessica Simpson's name might not be the first that comes to mind when you think of a profitable fashion brand, but do not underestimate it. High fashion it might not be, but commercially successful? You better believe it.
Each year since 2010, the line has reportedly pulled in about $1 billion in annual sales and is the first clothing company owned by a celebrity ever to break this figure. Currently selling in 30 different product categories in major American department stores, the brand is now 12 years old and is showing no signs of slowing down. Celebrity fashion brands can, it seems, withstand the test of time.
Archive by Alexa for Marks & Spencer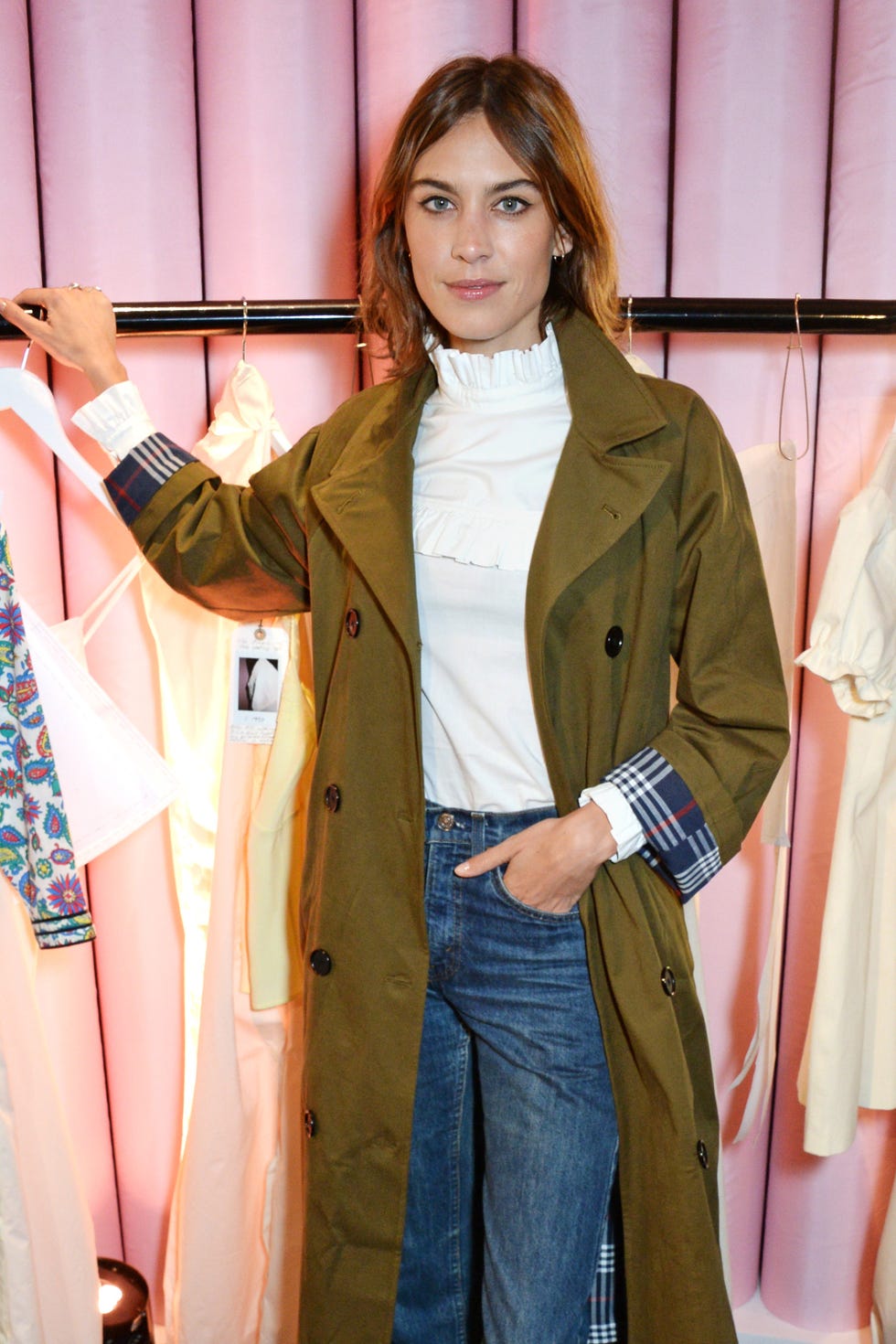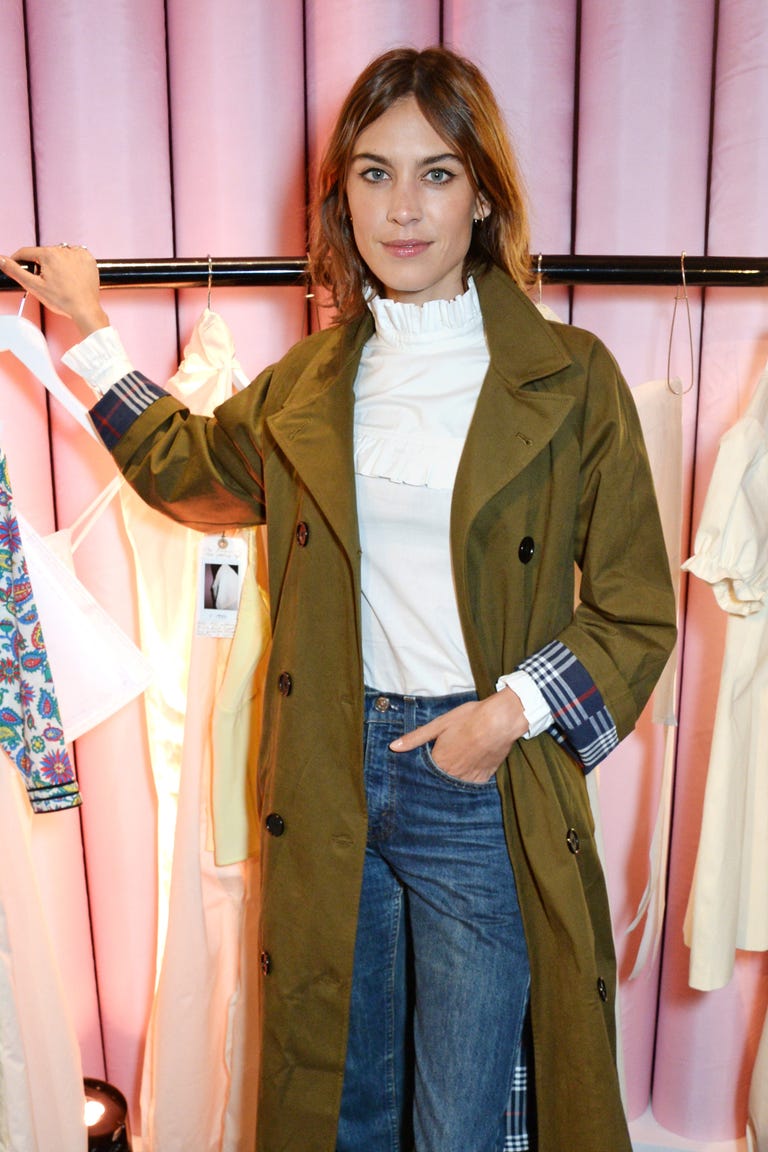 While Archive By Alexa was by no means Chung's first stint as a designer, it's surely been one of her best so far. After creating collections for AG Jeans and Madewell, the style icon was brought in by Marks & Spencer to revive some of the brand's archive pieces.
20,000 items were sold on the launch day, with the green trench-coat and the pie-crust blouse (above) both big hits. Subsequently, Chung was quickly brought back to design a second collection. She is unlikely to do a third, having now launched her own eponymous line. Will it bring as much success? Most likely.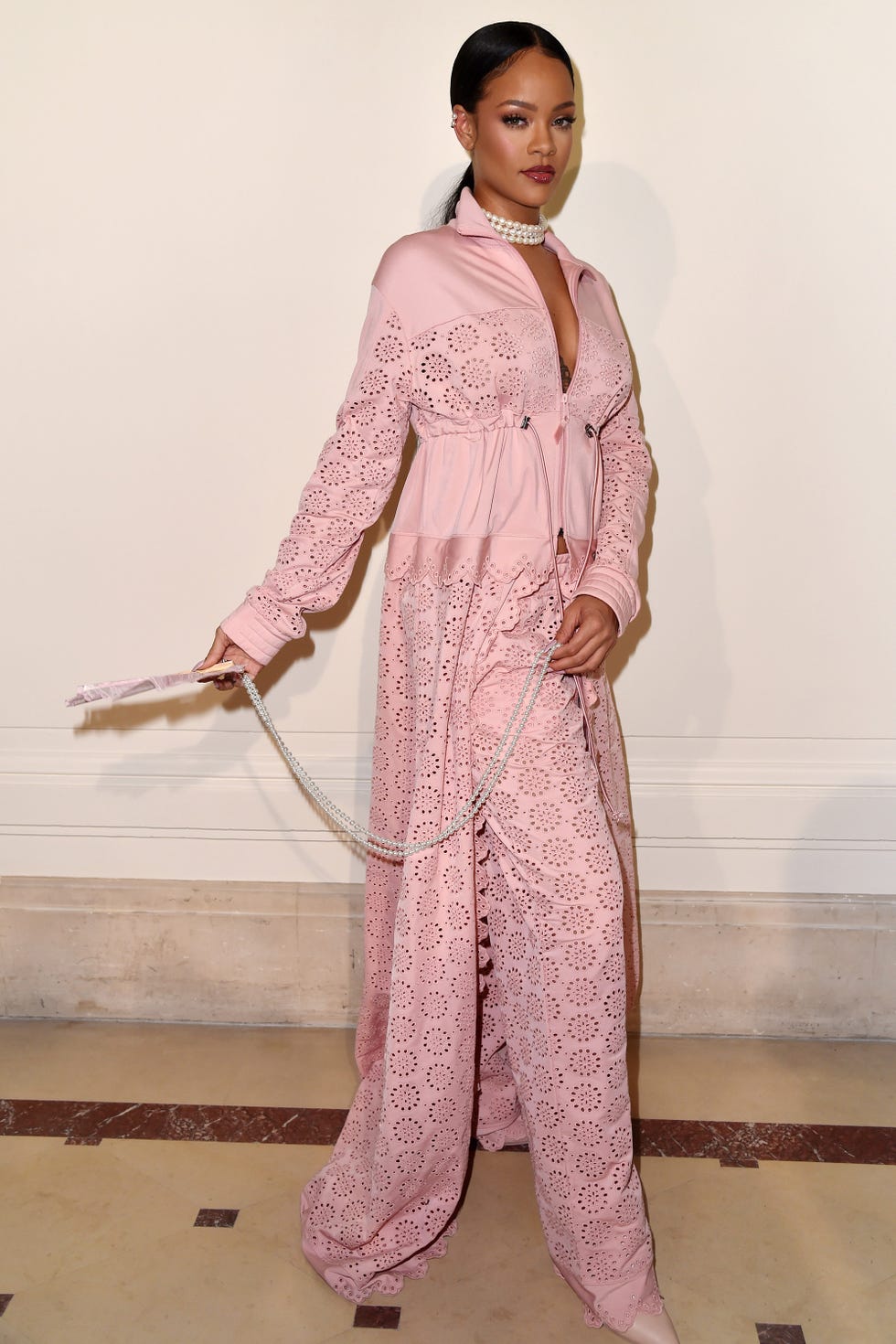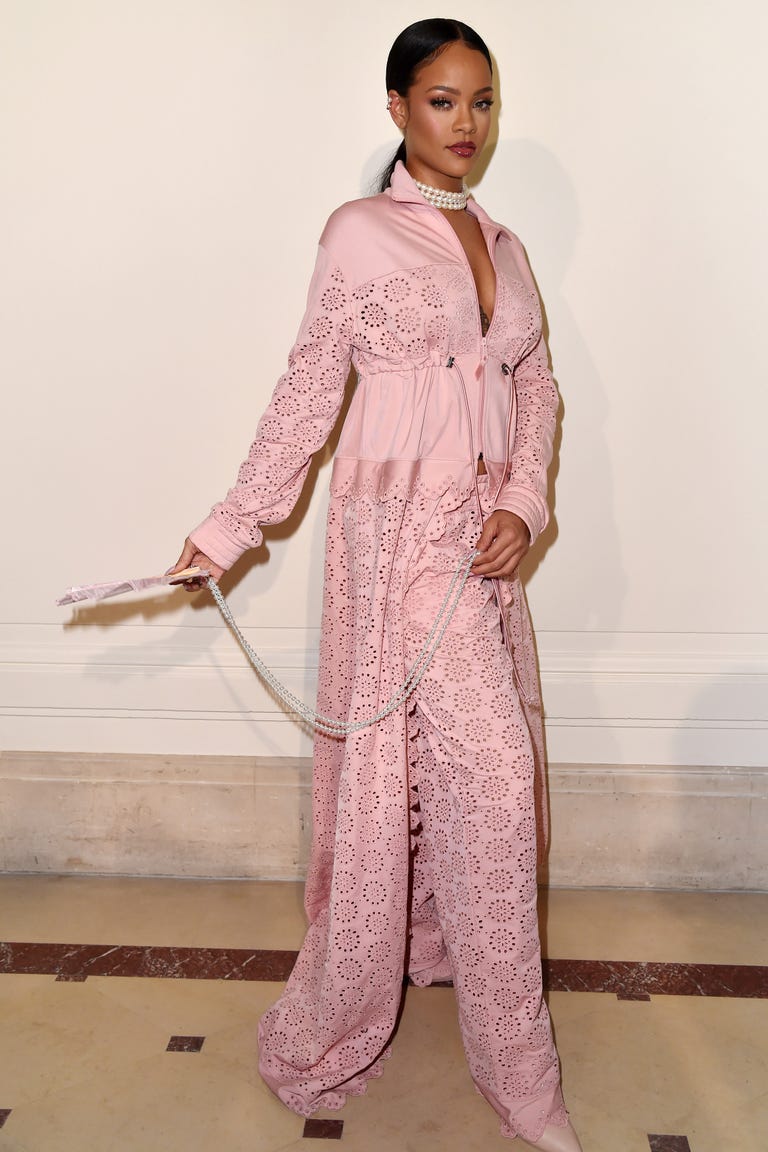 After being named the creative director of womenswear at Puma in 2014, the singer design her first ready-to-wear collection for the house last year, showing at New York Fashion Week, before moving to Paris the next season. With supermodels in tow and elaborate themes such as Marie Antoinette at the gym, she stole many of the headlines, but it is the numbers that speak for themselves.
The brand announced in April that profits have jumped 92 per cent this quarter, which is in no small part down to Rihanna's womenswear line (although deals with Kylie Jenner, Cara Delevingne and The Weeknd have also played their part). As well as helping to boost sales generally at Puma, her creeper was named 'Shoe of the Year' by Footwear News (she is the first woman ever to win the accolade) and the pop star is also set to launch Fenty Beauty this spring. There's clearly more to come, but so far, this looks like a collaboration that has paid off.