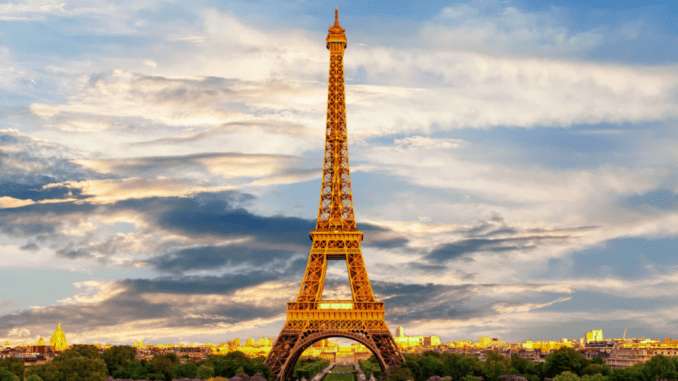 I made a selection of the popular French music artists you should listen to now. I try to select different styles of music. Some of them sing in French, in English, or mix both.
1 – L'Impératrice
This French music band was founded in 2012, in Paris. This group goes in the category pop disco, the music is perfect to relax under the sun. The music produced is influenced by everything that was done in the 70s, 80s, from funk to disco through the first electronic music. They love to sing either in French or English. Here is my favorite video clip and music from them:
2 – Thérapie TAXI
Thérapie TAXI is part of the popular French music groups. The lyrics of their songs are mostly about love and heartbreaking with a lot of French slang in a straightforward way. This is the big hit of Thérapie TAXI: Hit sale lyrics translated into English.
3 – Nekfeu
Nekfeu belongs to the French rap scene all of his albums were a big success in France. He loves to speak about French society, inequality, or friendship. Songs like "On verra", "Ma dope" or  «Reuf» (Version Five) were at the top of the French chart. Recently, he released an album with the trendy song "Tricheur" featuring the Belgian rapper Damso.
4 – Angèle
I know she is not French but she is from Belgium.. nobody can be perfect 😉 Her songs are 50% in French and 50% in English. Her flow is just great! For your information, she is the little sister of the famous Belgian rapper Roméo Elvis. This is the music that makes her famous in France, La Loi de Murphy (2017):
I like La Thune lyrics translated into English (2018). The word "Thune" is French slang for money. Another one that I enjoy to listening is "Tout oublier". She did a featuring with her famous brother Roméo Elvis.
5 – Eddy de Pretto
This French musician has a charismatic voice and the lyrics are so well made that it reminds me of the lyrics of the singer Stromae. He sings in French and his songs are perfect to work on your French comprehension. His big hit is the French song "Fête de trop" but I prefer the songs "Random" or "Normal". Recently in 2021, he released a new album "À TOUS LES BÂTARDS". In this album, he comes back to his exclusion when he was younger, because he was different from the others. He invites all the excluded of society to be proud of themselves.
6 – Polo Pan
This band is composed of two French musicians "Polocorp" (Paul Armand-Delille) and" Peter Pan" (Alexandre Grynszpan), which started in 2012. I would say that their style is close to the group of l'Impératrice. It is super complicated to tell what type of music is the group Polo Pan, probably a mix of electro and psych-rock. I let you figure out the type of music 🙂
7 – Petit Biscuit
Petit Biscuit is a young French DJ from Rouen in Normandy, producing melodic electro music. His songs are perfect to relax. Now, he starts to be famous around the world, he played in the US at the prestigious Coachella festival in 2018. I wrote an article about him if you want to learn more, Petit Biscuit: The Success Story of the French DJ.
8 – Bon Entendeur
The collective was founded in 2012 by three friends: Nicolas Boisseleau, Arnaud Bonet, and Pierre Della Monica. They remix old French audios into new fresh disco, electro songs. For them, it all started with a basic YouTube channel.
They released in 2013 a song with the voice of Dominique Strauss-Kahn explaining the case of the Sofitel. They continued with the voice of Depardieu, de Gaulle, Cantona, Jacques Chirac, and Jean Dujardin … cult lines or interviews that they mixed with music. They started to make their own interviews, they made one with the French actor Pierre Niney. I particularly enjoy this song from Bon Entendeur:
9 – Lomepal
One of my favorite French rappers. He really became famous in France with his album "FLIP" in 2017. One fun fact, besides being a French rapper he is also really good at skateboarding.
His nickname comes from the fact that his friends were calling him a white man (Since he has a super white skin). The explanation is: L'Homme pâle (transformed into "Lomepal", same pronunciation) translated into English "Pale man". Here is one song, "Mômes" from his last album "Jeannie" 2018.
10 – Feu! Chatteron
This is a French music band composed of five French musicians. The band was created in 2011. Their songs are made with excellent melodic French lyrics. Their last album "L'Oiseleur" (2018) put the light on this French rock band.
Do you know other trendy French music artists? Let me know in the comment section! 🙂
Work cited:
https://www.lepoint.fr/pop-culture/musique/bon-entendeur-ces-jeunes-qui-mettent-a-la-mode-la-musique-de-papy-13-05-2019-2312150_2946.php