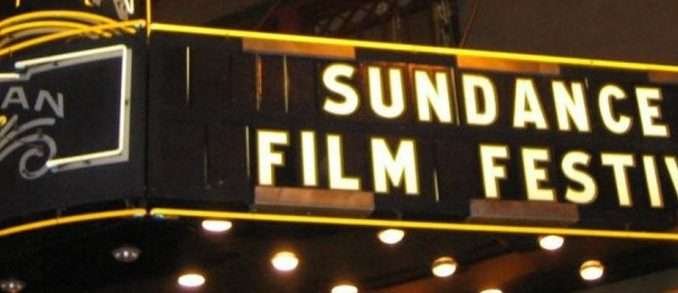 Manchester by the Sea, Whiplash, Boyhood and Precious—that's just a handful of movies that premiered at the Sundance Film Festival and went on to win Oscars. (Don't be surprised if Call Me by Your Name and The Big Sick extend that list come March.) Regardless of whatever snowpocalypse hits Park City, Utah, there's no place we'd rather be for a week in January, when the world's most passionate indie-film connoisseurs come together for a taste of the new and notable. Already we're salivating for titles by a trio of Sundance legends: Debra Granik, Tamara Jenkins and Gus Van Sant, but there are sure to be discoveries that are just as satisfying. We'll be on the ground (the slush, probably), reviewing them all—so stick around during the coming days. Here are the 15 movies on our radar.
1
Burden
Is this Garrett Hedlund's breakout moment? It should be. After years of being the best thing on the sidelines in movies as varied as Mudbound, Billy Lynn's Long Halftime Walk and Friday Night Lights, the growly actor stars as a rising enlistee of the Ku Klux Klan who undergoes a radical transformation with the help of a single mom (Andrea Riseborough) and a black preacher (Forest Whitaker).
2
Don't Worry, He Won't Get Far on Foot
There are two Gus Van Sants: the genius director of My Own Private Idaho, Milk and Paranoid Park, and the guy who falls flat on his face with whiffs like The Sea of Trees or that pointless shot-for-shot Psycho remake. As ever, we hope the first Gus shows up. The odds are good with this inspiring tale of rebounding from personal tragedy, starring a wheelchair-stuck Joaquin Phoenix.
3
Eighth Grade
It's already been picked up by specialty distributor A24, purveyors of Moonlight and Lady Bird, so we anticipate major things for this intimate-sounding drama about 13-year-old Kayla (Elsie Fisher), addicted to her phone but suddenly forced to make the leap to real people. Sundance is the perfect launching pad for films like this; the opening-night response will be critical. We'll be there.
4
I Think We're Alone Now
With The Handmaid's Tale and a boatload of Emmys in her rearview mirror, director Reed Morano clearly knows what she's doing. (Admirably, she also serves as her own cinematographer—so take that, Paul Thomas Anderson.) Morano's latest is another dystopia, this one starring Peter Dinklage and Elle Fanning as two of the last surviving humans on a vacant planet
5
Jane Fonda in Five Acts
Five acts? That might be too few for the Hollywood starlet turned Barbarella sexpot turned "Hanoi Jane" radical turned home-video aerobics queen—and back again. Fonda's career, an act of psychological compensation for absentee parents, is examined in thorough detail. The spine of the documentary is an interview with an exposed Fonda, squirming with self-excoriation. This is fascinating stuff.
6
Leave No Trace
Sundance is virtually home to director Debra Granik, who launched both Down to the Bone and Winter's Bone (starring a virtually unknown Jennifer Lawrence) at the festival, along with a filmmaking career devoted to characters living on the margins of society. Granik's new drama is set within a sprawling nature preserve in Oregon—an Eden that must come to an end for a father and daught
7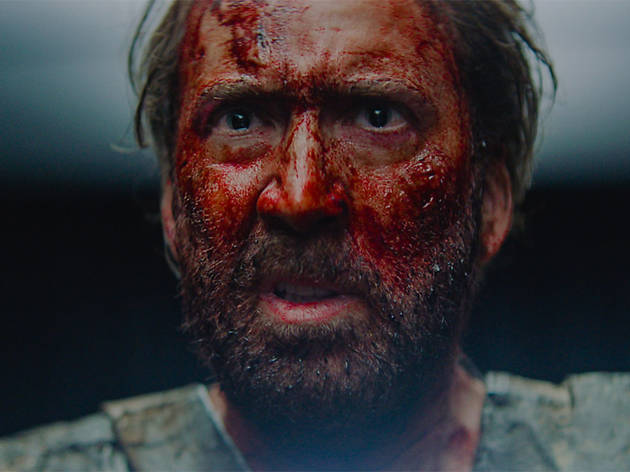 Mandy
Do not argue with us: Nicolas Cage is in the prime of his career, doing crazy shit that asks him to go as bugged-eyed nutso as he possibly can (which is a lot). The Face/Off icon teams with retro-obsessed director Panos Cosmatos (Beyond the Black Rainbow) for this fantasy revenge film set in an alternative 1983 informed by clam-shelled VHS sci-fi flicks. Finally, Cage has his Zardoz.
8
Piercing
A businessman with murderous urges (Christopher Abbott) hires an unsuspecting prostitute (Mia Wasikowska) for what will be her final performance—that is, if all goes as planned. Why does this midnight entry make our list, tired as it sounds? The director is Nicolas Pesce, who debuted with 2016's most shattering horror film, The Eyes of My Mother. He knows his way around close quarters
9
Private Life
In a perfect world, writer-director Tamara Jenkins would live at the summit of the indie world's Olympus. Her two features speak for themselves: the groundbreaking comedy Slums of Beverly Hills (1998) and the double-Oscar-nominated The Savages (2007). We're fine with her every-ten-years pace: Jenkins's latest concerns a middle-aged couple (Kathryn Hahn and Paul Giamatti) trying to conceive.
10
Puzzle
Does the prospect of watching someone solve a thousand-piece jigsaw puzzle excite you? We're stoked about it, thank you very much, but that's because the person is Kelly Macdonald, the Scottish actor who's been so impossibly sympathetic in movies like No Country for Old Men and Gosford Park, and who now gets a personal-awakening drama of her own. She's earned it.
11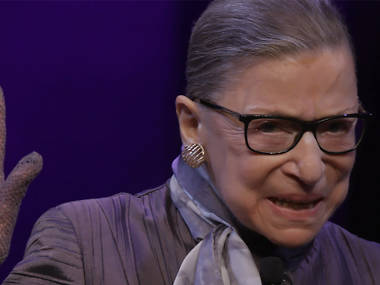 RBG
Get to know the 84-year-old Supreme Court Justice behind your favorite Kate McKinnon impression ("Oh, that's a Ginsburn…"). Ruth Bader Ginsburg's landmark 1970s accomplishments—arguing gender-discrimination cases long before that term was even understood—would merit a documentary regardless of her late-in-life "notoriety." This brainy profile should become a fest sensation.
12
Seeing Allred
The documentary of the moment, this #MeToo-inflected profile of the fearsome women's rights attorney Gloria Allred will be galvanizing for its Sundance audiences. Both a respected legal figure and a publicity-grabbing showboat, Allred is a juicy subject for a profile; she always yearns to be on the front lines of the fight, wherever it may be. For several days next week, it will be in Park City.
13
Sorry to Bother You
With a simple tightening of his voice, Cassius (Short Term 12's Lakeith Stanfield) becomes a telemarketing genius, and quickly ascends from humble worker-bee to boss' favorite. His lefty girlfriend isn't exactly pleased. Sundance has an ear for sharp, racially charged comedies (Dear White People, Dope, a little sensation called Get Out) and we'd love to see that tradition continue.
14
Studio 54
A palace of disco, drugs and defiance, Studio 54 burned brightly for a few years, when it embodied a generation's hedonism. Expect deep cultural analysis from doc director Matt Tyrnauer, who's already mined subjects such as fashion designer Valentino (Valentino: The Last Emperor) and neighborhood defender Jane Jacobs (Citizen Jane: Battle for the City) for revelatory insights.
15
Three Identical Strangers
It's one of New York City's weirdest true stories: In 1980, three young men—Bobby Shafran, Eddy Galland and David Kellman—discovered that they were identical twins separated at birth (the reasons remain a mystery). How similar were they? Enough to open a hot restaurant together. Tim Wardle's documentary explores the nature of identity, along with the ramifications of their belated bonding.
Source : Timeout