The International Day for the Elimination of Violence against Women will take place on November 25.
More than 20 years after the World Conference on Women in Beijing in 1995, such violence remains a scourge that spares no part of the world. It is a reality for one in three women worldwide, and, in certain countries, two in three. It is a persistent obstacle to human and economic development, and to the implementation of the Sustainable Development Goals.
France remains committed to combating all forms of violence against women and girls. During the French Security Council presidency in October, France highlighted the role of women in conflict prevention and resolution, hosting a debate on this topic on October 27.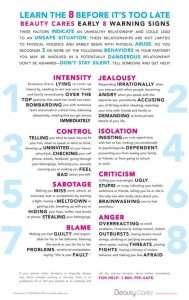 It also contributed to the General Assembly's adoption, in 2016, of a resolution spearheaded by France and the Netherlands condemning domestic violence. In this regard, we applaud the adoption of a new general recommendation by the Committee on the Elimination of Discrimination against Women, which notably establishes that "violations of women's sexual and reproductive health and rights  are forms of gender-based violence that, depending on the circumstances, may amount to torture or cruel, inhuman or degrading treatment." We call on all states to ratify and implement without reservations the United Nations Convention for the Elimination of Discrimination against Women, and to ratify the Council of Europe Convention (Istanbul Convention) on preventing and combating violence against women and domestic violence.