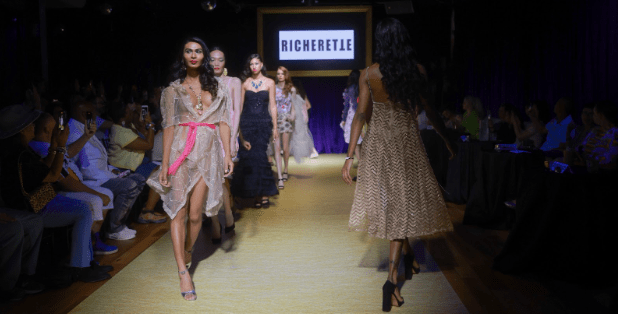 FOR IMMEDIATE RELEASE
LOS ANGELES, CA – October 19, 2023 – Brace yourselves for an extraordinary showcase of fashion as the legendary Club Kid, Richie Rich, makes a grand entrance onto the West Coast runway at Los Angeles Fashion Week. Presented by Art Hearts Fashion, the event is scheduled for Thursday, October 19th, 2023, at 7:30 PM, hosted at the iconic Majestic Downtown (650 S Spring Street, Los Angeles, CA 90014). The spotlight will be on the debut of Richie Rich's latest RICHERETTE fashion collection titled The Boom: Disco Pop Fun Collection, promising to captivate fashion enthusiasts in attendance.
Unparalleled Style and Fearless Creativity
Recognized for his electrifying creative prowess, Richie Rich returns to the West Coast with the unveiling of RICHERETTE, an ode to unbridled glamour and the spirit of the '90s club scene. The Boom: Disco Pop Fun collection seamlessly blends street and club wear, featuring a vibrant array of graphic tees, leggings, dresses, skirt-top sets, and shorts adorned with bright colors, ruffles, tulle, and sequins. Described by Richie Rich as "a love letter to queer club culture," the collection echoes the beats of his Club Kid days and the soul of house music.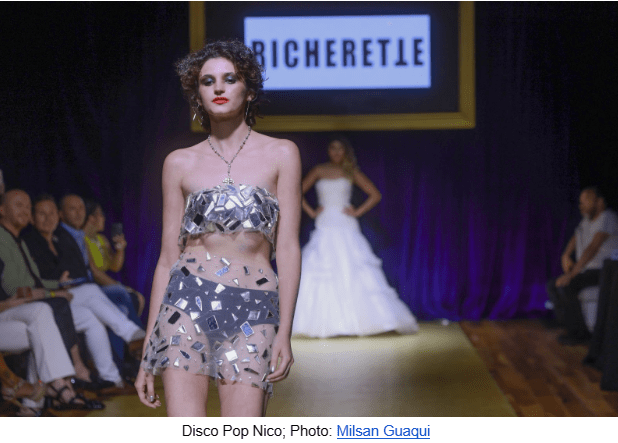 A Legacy of Fashion Excellence
Richie Rich's legacy in the fashion world is firmly established, particularly through his globally celebrated brand, Heatherette. Adorning luminaries such as Naomi Campbell, Pamela Anderson, and Kim Kardashian, Heatherette achieved iconic status with groundbreaking collaborations with Mac Cosmetics, Vans, and Hello Kitty. Richie Rich is set to weave new magic with RICHERETTE, celebrating the resurgence of '90s club fashion, queerness, and the captivating world of gender-bending androgyny.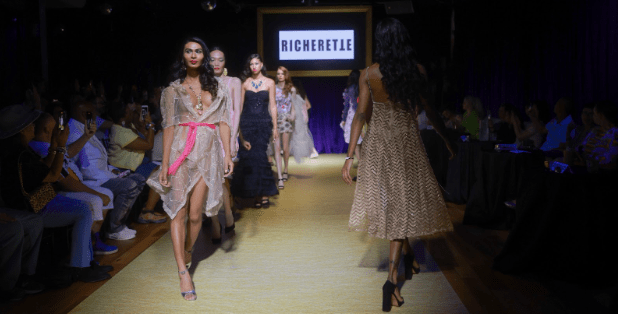 The Eternal Club Kid
A luminary of the '90s Club Kid scene in New York City, Richie Rich's journey has been defined by innovation in nightlife and fashion. In an era where 'N Sync is making a comeback and '90s trends are sweeping TikTok, Richie Rich's latest fashion line is a highly anticipated response.
A Celestial Collaborator
Throughout his illustrious career, Richie Rich has collaborated with a constellation of fashion and music icons, including Madonna, Paris Hilton, Nicky Hilton, Boy George, David Beckham, Backstreet Boys, 'N Sync, Gwen Stefani, Britney Spears, Kylie Minogue, Mariah Carey, and Beyoncé. The '90s era and gay nightlife scene continue to inspire Richie Rich. He shares, "My journey in the entertainment and fashion industries has been a whirlwind of fun and excitement. I can't wait to embark on this thrilling new chapter with RICHERETTE."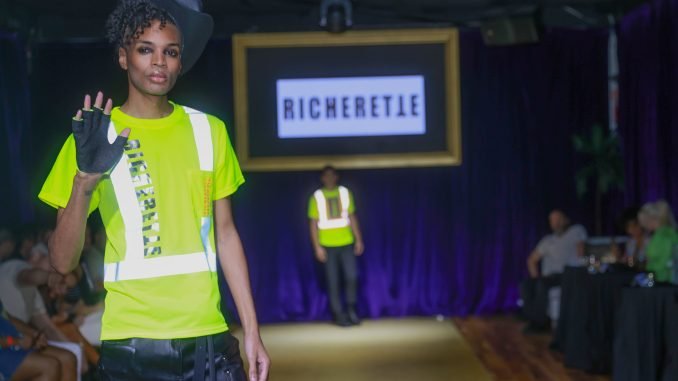 Retail Therapy: The BOOM Collection Beckons
Fashion enthusiasts will have the exclusive opportunity to acquire select pieces from the BOOM: Disco Pop Fun collection at the LAFW VIP Lounge immediately following the runway show.
For the complete RICHERETTE experience, the entire collection will be available online at richerettebyrichierich.com starting October 20th.
The Glamorous Party Continues
After Richie Rich's triumphant LA Fashion Week debut, the celebration moves to the official Los Angeles Fashion Week afterparty at Level 8 at the Moxy Hotel. The disco speakeasy features an outdoor rooftop bar, restaurant, and lounge, with doors opening at 9 PM. Tickets are available on our website  at Los Angeles Fashion Week Powered by Art Hearts Fashion – Art Hearts Fashion (posh.vip)
LOS ANGELES FASHION WEEK POWERED BY ART HEARTS FASHION October 19th – 22nd 2023
at 7:30 PM, hosted at the iconic Majestic Downtown (650 S Spring Street, Los Angeles, CA 90014
ABOUT RICHERETTE
RICHERETTE emerges as a trailblazing queer fashion brand designed for all, including women, men, and non-binary individuals. Founded by the visionary Richie Rich, RICHERETTE draws inspiration from '90s pop culture, queerness, and the heartbeat of house music, weaving vibrant colors, glitter, unicorns, and captivating phrases into the tapestry of streetwear and clubwear. Richie Rich stands as a global fashion icon, trendsetter, and nightlife sensation, etched in the annals of the notorious Club Kids of New York City. Explore the enchanting world of RICHERETTE at https://richerettebyrichierich.com and follow Richie Rich on Instagram @ReallyRichieRich.
MEDIA CONTACTS
Timur@DesigningTheDistrict.com
Join us on October 19th, 2023, at 7:30 p.m. for the fashion event of a lifetime, where the legacy of Club Kid Richie Rich meets the future of fashion, art, and expression!
Media and Influencer Access
For an exclusive pass to the runway show and afterparty, media and influencers are encouraged to contact Samantha@savory-pr.com and Timur@designingthedistrict.com.