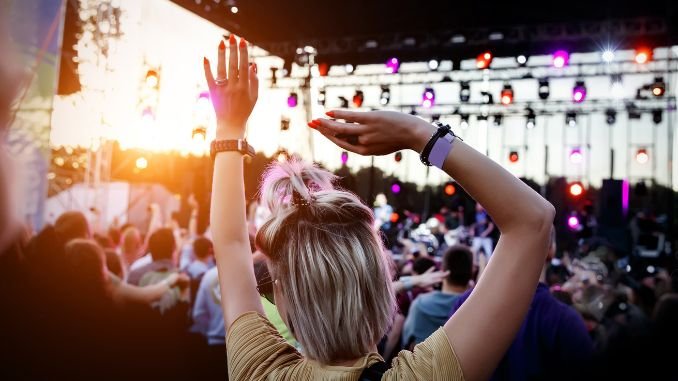 Photo Credit: Image License: 416625468
A good music festival allows attendees to create memorable experiences and have fun. Use these tips to put together an event they won't forget.
Music festivals are popular attractions for people from all walks of life. They serve as a platform for diverse artists to showcase their talents to a broad audience. For many people, what differentiates one festival from another is the experience that they offer. Aligning expectations with need will ensure your event goes off without a hitch.
As an event planner, coordinator, or musician, organizing a successful music festival requires more than performers and a stage. You need to do everything possible to make attendees want to return next year. Use these tips on how to create an atmosphere of positivity and joy to ensure that everyone has the best music festival experience.
Pick the Right Venue
The right venue has a significant impact on the festival experience. You want a location that's accessible, has ample space, and is acoustically sound. Consider the weather patterns during the festival period and choose a place that provides enough shade or shelter, just in case. Natural features such as trees, lakes, and hills add a unique ambience to the concert that attendees will appreciate.
Use Positive Messaging
You can create good vibes by pumping positive messaging throughout the event. Use banners, posters, and stage backdrops with helpful affirmations and inspirational quotes. Play music that has lyrics with positive messages to leave a lasting impact on attendees and ensure they keep coming back year after year.
Allow for Self-Expression
People love to feel seen and heard. Encourage festival-goers to dress up in unique and colorful outfits or bring props that align with the theme. You can even have designated areas for painting where people can express their creativity. Letting attendees be themselves is an excellent way to ensure they enjoy the event.
Create Memorable Experiences
Memorable experiences make an event stand out. Incorporating various experiences, such as art installations, interactive games, and workshops, ensures that everyone has something to enjoy. You can also have multiple stages with different genres of music to cater to different tastes.
Ensure Safety and Comfort
Lastly, ensuring that everyone is safe and comfortable is crucial. Ensure there are enough security personnel, medical personnel, and ushers for people to feel safe. Provide enough sitting areas, food, drinks, and restrooms to prevent overcrowding. There are many reasons to rent restroom trailers for music festivals, but the main one is to ensure you have adequate facilities in place.
Create an Atmosphere of Positivity and Joy
Creating the best music festival experience involves more than just inviting performing artists. It's about creating an atmosphere of positivity and joy that will leave attendees wanting more. By picking the right venue, using positive messaging, allowing for self-expression, creating memorable experiences, and ensuring safety and comfort, you can make the experience of a lifetime.