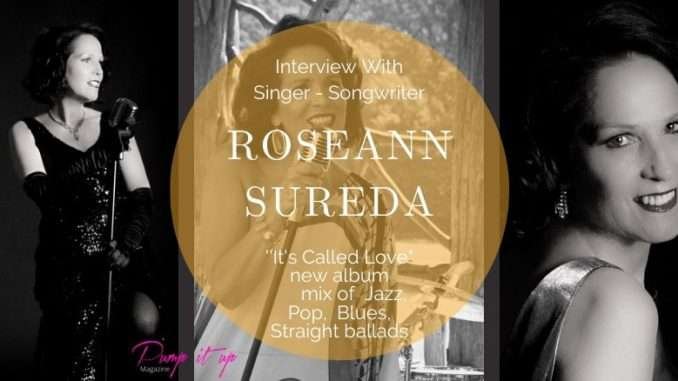 1. Great to have you on Pump it up Magazine. Please, introduce yourself?
Greetings my name is
Roseann Sureda
I am a Vocalist/Performer/Songwriter/Producer Arranger/Recording Artist,. I reside in The Hudson Valley, (Hurley NY)   Creating  music is my hearts Passion.  Though I am most known by my original ballads & Jazz standards ,I am able to write and sing  almost any genre'.
I am also a part time private duty home care nurse (LPN) and senior advocate specializing in Geriatric  Hospice, Alzheimer's.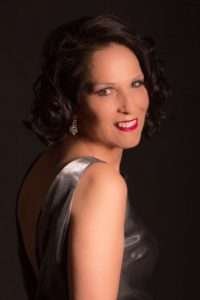 2.Tell us about your new single

? 

And what's the story behind it

 
A mix of  Jazz, Pop,  Blues, Straight ballads which was birthed during an agonizing 5 yr recovery  due to an auto accident/spinal injury and subsequent spinal fusion.
The title track was inspired by my musical friend Denise teaching me to play an open chord on my guitar (while in a wheelchair) to help me detract from the physical agony/limitations.It ignited my creative flow deep within my soul.and It's Called love was born
I was Blessed to find and collaborate with  some of the Top touring musicians in the region such as Pete Levin, Scott Petito, Bruce Katz, David Spinozza during the 4 years it took to complete.
3.  What makes your productions unique? And how would you describe it? (genres/sub-genres)?
We are all unique…My production is an eclectic personal  mix of song stylings that reflect matters of the heart  and inspire loves essence.
Unique in that the lyrics and musicality arent' traditional to their genre yet geared towards the lyric which cause inner reflection ,Gratitude and ones  Passions..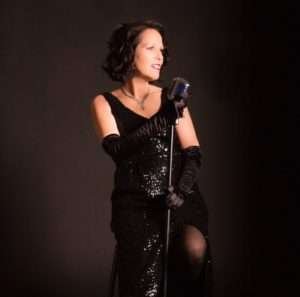 4. Who are your biggest musical influences? And any particular artist/band you would like to collaborate with in the future?
 Elvis . Barbara Streisand , Lisa Minnelli, Diana Ross, Natalie Cole
I would love to collaborate with Santana, Tony Bennett, Lady GaGa , Alicia Keys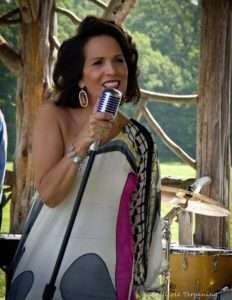 5.  Which is the best moment in your musical career that you're most proud of? (awards, projects or public performances etc)
The Best moment would be writing, producing, and starring in  my original music video
this was a miraculous day as it was  the first time in 10 yrs I was able to be upright all day) and subsequently winning Best Music Video at The Silicone Beach Film Festival
6.What advice would you give to aspiring musicians?
Though we must be open to expanding our creative horizons, Don't  allow peoples opinions, industry guidelines dictate,or limit your personal creative flow.  Stay true (authentic)
 Believe in your giftings,.and create your reality
7. If you had one message to give to your fans, what would it be?
You Make My Heart Sing !   #LOVE&GRATITUDE  #ALWAYSLEADWITHLOVE
8. What's next for you? Any upcoming projects or tours
Recording A new single,   Bookings…I am Excited to be teaming up with The Dave Howard Initiative writing, recording  in preparation for  a summer tour, as well as other collaborations.
Promoting my songs for sale to well known artists, TV, Film licensing
To know more about Roseann Sureda, please visit: