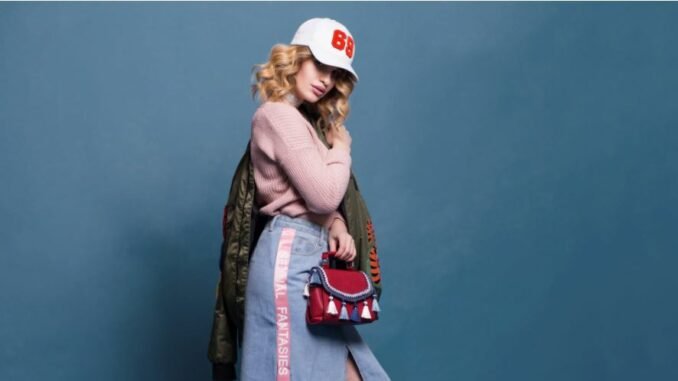 When we begin to think of fashion, it's very easy for us to dismiss ourselves and feel excluded from it. After all, fashion is often intrinsically tied with beauty, style, and art. For many of us, living normal, day to day lives, we might not even have the time or inclination to walk this path, as fun as it can be.
Furthermore, not many of us consider ourselves to be catwalk-quality, even if we do keep up with our style. But while this exclusive impression of fashion can often seem dismissive, it's important to note that fashion is a malleable consideration, something that can apply to you as much as you'd like it to.
In fact, it could be that reframing our perception of fashion can help us thrive from day to day, especially as it relates to improving and maintaining our confidence. Let's discuss why this is, and why our impression of fashionable people occupying a secret club can be a damaging one to have:
Fashion & Confidence Intersect
Fashion is simply the art of expressing yourself. The fact that it changes in seasonal cycles shows that while certain trends may be in right now, and while some may not be considered appealing as of the moment, self-expression is always as the root of its development. You may find that unapologetically wearing that which you feel is comfortable and confident, such as darker colors, or using an online body jewellery shop to reinvigorate your accessorizing, can make a tremendous difference in how free you feel when expressing yourself.
Fashion Is A Celebration Of Life
The seasonal and cultural aspects of fashion shows that it's a celebration of life, not a discipline to be perfected. This means that those who may consider themselves to be "too old" or "not the right body shape" to dress well and feel confident are totally dismissing themselves for no reason, and the more we have voices like those contributing to the discussion, the more open and understanding the practice can be. Fashion is a celebration of life, so don't be afraid to allow your wardrobe to reflect who you are at the time, even if that simply means wearing vintage hats with racing brands on them. No one has the right to tell you who you are.
Fashion Opens You Up To A Community 
When you unapologetically wear what you love, you'll find that many people compliment your unique taste and willingness to try. Far from people dismissing you for the effort, you'll open up to a community of people who wish to do the same thing, or who have gone through the same internal process you have in falling back in love with fashion. Don't be afraid to be part of this supportive community. There's nothing quite as powerful as actualized people when they get together in the spirit of good faith and fun, and fashion can provide that through and through.
With this advice, we believe you'll see how fashion and confidence continue to intersect.