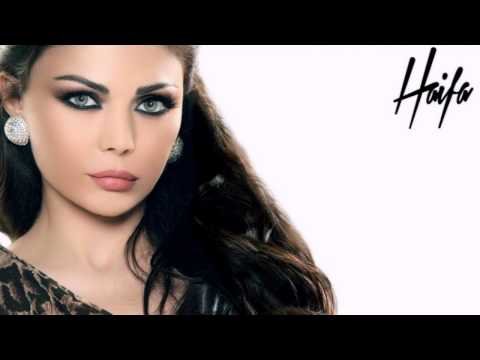 Boy, oh boy! Haifa Wehbe's latest music video has caused a ton of social media outrage so much so that it's put Kim Kardashian's collection of nude selfies to shame!
Let's get real for a minute, anything by Wehbe is guaranteed to make noise, so why is her "Breathing You In" video any different?
According to some of the two and a half million YouTubers, who watched the video since its release on Tuesday, April 14, on Haifa's Vevo channel, the video is "over the top, too seductive, x-rated and has crossed the line."
Yes, OK, she was prancing about in some seriously risque outfits with male dancers stroking her all over, but come on peeps, it's not like all her other videos didn't give off sexual vibes and display eye-popping fashion! Remember "Ragab," anyone?
Despite the tons of negative feedback, Haifa remained her confident self and hit back at them on Instagram. We can tell you now, the lady didn't hold back!
The starlet referred to those criticising her video of being too seductive and of her clothes being too revealing as "malicious." She posted a picture of a black dot against a white background with the word "Malice" as caption.
But she wasn't done yet. Haifa posted a screenshot showing the number of views her video had reached at the time and commented, "Hello success."
In another photo, Haifa delivered a clear message to her cyber haters with the quote, "Throw me to the wolves and I'll return leading the pack."
"Thank you so much for your comments," Haifa finally said, "They're enough to show the world what kind of people we're dealing with! #Vulgar," reported Al Quds Al Arabi.
The video was directed by international Palestinian director Tarik Freitekh in Las Vegas. American superstar Jennifer Lopez's ex-lover Casper Smart starred as Haifa's love interest in it.
source http://www.albawaba.com