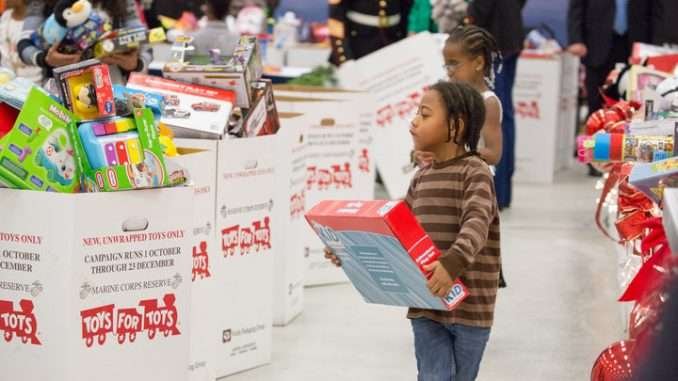 It's the most wonderful time of the year… unless it's not. For many children and their parents, this time of year may be depressing, stressful or simply go by unnoticed due to more pressing problems.
Below are 9 ways to donate a Christmas present to a child who might not otherwise get one, and to provide a moment of happiness to a child undergoing a stressful situation, whether it's poverty, illness or a natural disaster.
Please remember that there are many vulnerable communities that do not have national organizations dedicated to them, but that still need donations this holiday season. Where possible, find organizations like shelters, foster agencies and hospitals in your area ― they probably have their own lists of needs.
1. Give A Toy To A Child In Need In Your Community
Toys for Tots is maybe the best-known Christmas gift charity. Run by the United States Marine Corps, the program distributes new toys to children whose parents cannot afford to buy them. Go here to find a drop-off location that's local to you.
2. Give A Foster Child A Holiday Gift
Christmas can be an upsetting time for children who have been separated from their biological families.
OneSimpleWish connects you directly to children in the foster system by posting their wishes online. You can grant individual wishes for foster children and other children in need any time of year, but the database is also searchable by "holiday," as well as by age, gender, price range, location and type of gifts such as "essentials," "education" or "just for fun."
You get a little information about the children behind the wishes, like a little girl who "loves to play with dolls but lost hers after a bed bug infestation." If you grant a wish, you can also leave a note to the child. Browse wishes here.
The SantaCAN gift registry also allows you to choose from a list of gifts requested by at-risk youth in foster care in Los Angeles and ship it directly to the Children's Action Network, who will make a child's holiday wish come true.
Google 'foster care agencies in your area' to find local programs ― many individual agencies have toy drives and drop-offs this time of year to help children who have been removed from their homes.
3. Give A Gift To A Child Living In A Crisis Area Of The World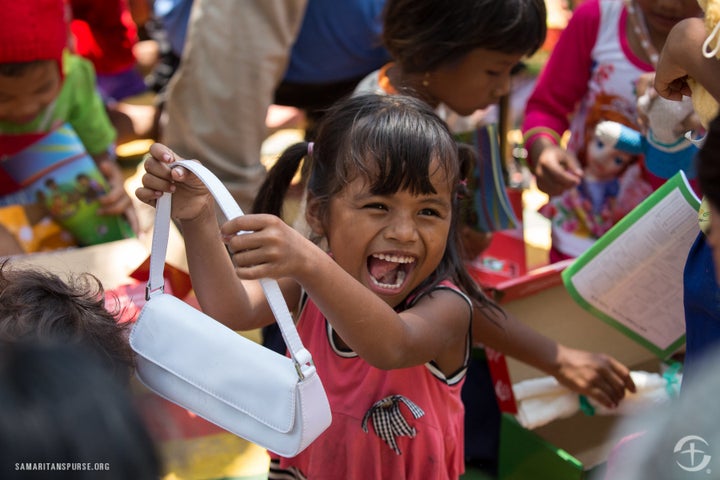 Samaritan's Purse is an evangelical Christian organization that works to help meet the needs of people who are victims of war, natural disasters, famine, disease and poverty worldwide, with the purpose of "sharing God's love," according to their mission statement.
Their Operation Christmas Child provides gifts to children in need each year. Volunteers are asked to pay $25 and pack a virtual "shoebox" of gifts for a child including essentials like a toothbrush, a "wow gift" and small gifts like a ball or a car, and a note and a photo if you so choose, or you can just donate $25 to have the organization build a shoebox for you. There is also a "gift catalog" section of the website where you can donate money toward a specific cause, like caring for orphans, freshwater wells or refugee relief.
4. Answer A Child's Letter To Santa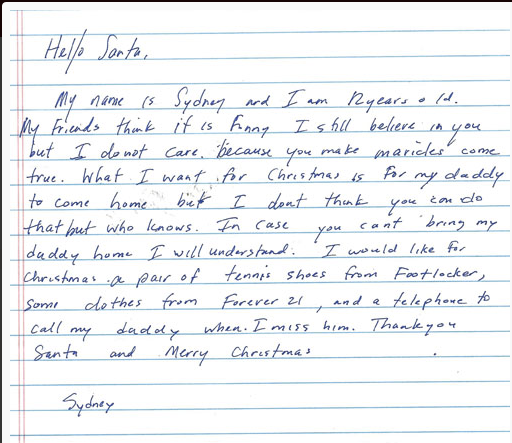 Every year, volunteers in major US cities work with the Post Office to select some children's letters to Santa to "adopt." They buy gifts, which they then return to the Post Office branch for Christmas Eve delivery from "Santa."
The above is a real letter from last year that was answered by volunteers. It reads:
Hello Santa

My name is Sydney and I am 12 years old. My friends think it is funny I still believe in you but I do not care, because you make miracles come true. What I want for Christmas is for my daddy to come home but I don't think you can do that but who knows. In case you can't bring my daddy home I will understand.

I would like for Christmas a pair of shoes from Foot Locker, some clothes from Forever21, and a telephone to call my Daddy when I miss him. Thank you Santa and Merry Christmas.

Sydney
You can see if the program exists in your area here.
5. Give A Gift To A Homeless Kid 
The holidays are a particularly difficult time to be homeless. LGBTQ youth are disproportionately affected by homelessness, and may have a difficult time with the holidays if they were rejected by their families. The Ali Forney Center, an agency that provides housing and services to homeless LGBTQ youth, has a holiday gifting program that provides gifts for kids in their housing system and on their waiting list. The center is asking for donations of gift cards in $10 denominations to McDonald's, Old Navy, H&M and Starbucks; new hats, gloves, scarves and socks; school supplies and candy. They also have an Amazon wishlist where you can buy vital items like warm clothing and underwear directly for shelter residents.
As the Center points out on their website, "For many of these kids this will be the only gift they receive for the holidays and possibly the only gift they have received in years."
Covenant House is an organization that provides housing and resources to homeless youth, many of whom may be on the streets because of physical abuse, human trafficking or because of addiction in the immediate family. They have houses in 30 cities across America where sometimes hardened kids with difficult pasts are welcomed with open arms. Covenant House has a gift catalog where you can choose to donate a warm coat, an interview suit or even dinner for a whole shelter this Christmas.
Check in with local homeless shelters, domestic violence shelters and other transitional living facilities near you to find out their specific needs.
6. Gift A Gift To A Kid In The Hospital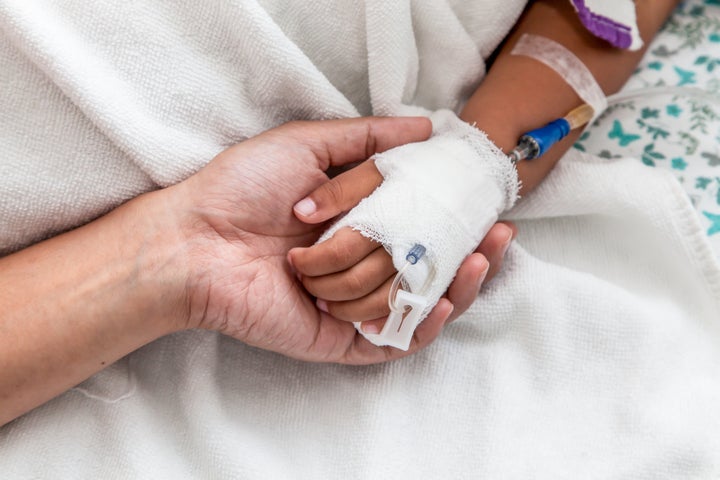 Some kids spend the holidays in the hospital. Your local children's hospital probably has a way to donate toys and games at the holidays (and has need of them all year round to stock their hospital playrooms).
According to the Nationwide Children's Hospital website, "A gift of toys, games or activity supplies can make a big difference to children and families spending time in the hospital." You can see their wishlist here, and they are in high need of items for teens.
You can also find guidelines for donating toys to St. Jude's Children's Hospital here. They have a downloadable Christmas wishlist here and a list of ongoing and urgent needshere.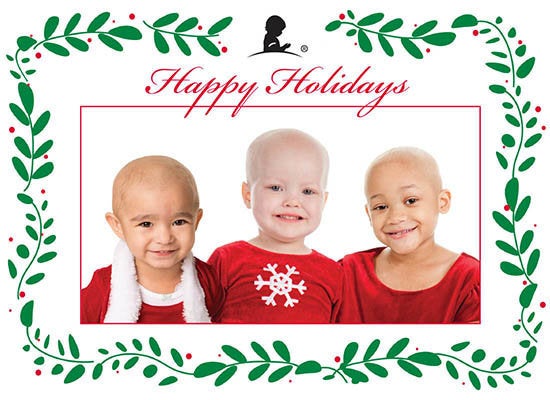 The Ronald McDonald House provides housing to families of children receiving treatment at nearby hospitals. They are in need of new, unused board games, stuffed animals and dolls, books, puzzles, video games, moves and balls and other outdoor games for the thousands of children they host each year. You can look up your local chapter here.
7. Give A Gift To A Child Living In Poverty
Many children live without the means to have their most basic needs met, much less receive a gift at holiday time.
At Family Giving Tree, you can see a Virtual Giving Tree, which allows you to click to donate the wish of a specific child in need, such as a 10-year-old girl asking for a Doll Dress Fashion Design Studio or a 4-year-old who wants a baby doll.
Last year, Family Giving Tree was able to fulfill over 72,000 holiday wishes with the help of volunteers. (And be sure to check back at back-to-school time, when they do another large drive to provide backpacks full of school supplies.)
8. Give A Gift To A Child With A Deployed Parent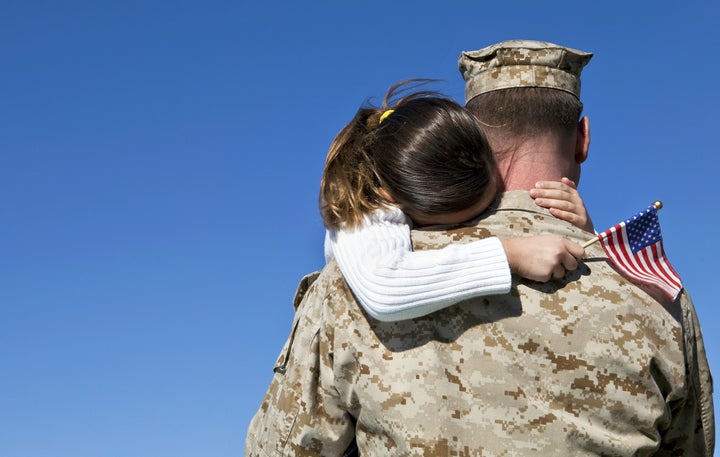 9. Give A Gift To A Child In A Juvenile Detention Center
Although children at juvenile detention centers are serving time for an offense, they are still children, and many of them struggle particularly hard with spending the holiday season in an institution.
You should be able to find out the needs of individual facilities by searching your local area.