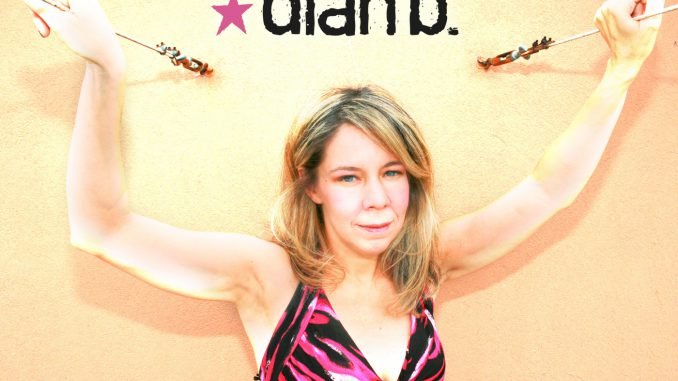 New York Baby of Brazilian / Italian / Spanish descent, Dian B is an enfant terrible of the seminal New York show biz scene.
Barely out of her cradle, she takes her first piano, singing and dancing lessons, soon learning the art of seduction shooting pamper and cornflakes commercials… Still a child, she steps on stage appearing in roles à la Shirley Temple during presidential galas at the White House. A few years later, after a tap tribute to James Cagney he felt greatly apriled by, she becomes lead singer / dancer of the New York Fire Crackers, a young talentgang's band that goes touring Japan for a year… After her BFA from NYU, she then decides to brave simultaneously the worlds of Theater and Cinema, stringing together an impressive number of credits, both On and Off Broadway ; for TV and Hollywood…
But dian b. is also a cosmopolitan singer, with a classy, eclectic, romantic, international repertoire… capable of singing not only in English, but French, Spanish, Italian, Portuguese …on Bossa, Jazz or Cabaret tunes ; not to mention, Japanese (single 30 Days Ago, Kitty Records) ; with just enough trace of a foreign accent to give you chills and a heartthrob.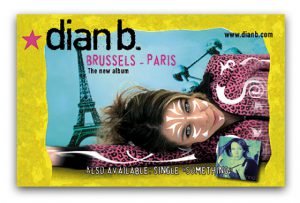 Thus the 'sparkling dian b.' (so speaks the Agence France-Presse), in check with her eclectic recording history, chooses to release a single in Paris: a new version of the 70's French hit "Michel" by composer Michel Cywie, who, under the spell of her 'Ethno-Glamour' songs, decided to join force with her 'subtly magnetic voice' and compose a brand new version of his smash hit for her.
Rearranged as an R&B-cum-Glam jaunt, beautifully sung by dian b., "Michel" is selected by French film directors Olivier Ducastel and Jacques Martineau for use on the soundtrack of their acclaimed movie, "Adventures of Felix".
Yet beyond her recording milestones, to be absolutely fair to her musical (and personal) growth one should also be hipped about dian b.'s extensive traveling – from Brazil to Siberia – she always took as opportunities to foray different musical (and dance) realms ; her many collaborations, too, with Brazilian and Japanese bands.
These days, on the heels of releasing her new single "Something" – incorporated in BMG lounge compilation "Mosquito Bar 3", featuring Daftpunk and Moby – she signs her first studio opus: a thirteen-track of uncompromised music, entitled "Brussels-Paris".
A concept album, "Brussels-Paris" is built as a series of mini-soundtracks, unspooling an itinerant love story ; with vocals fresh and spell-bounding, to soundscapes of pianistic pop arrangements ; in a style dian b. – qualifies as: 'introspective lounge that makes you travel'