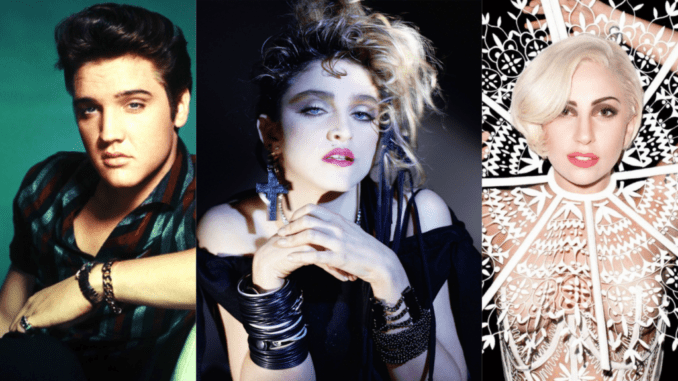 The life of celebrities seem glamorous, comfortable and of course, magical. We all have our personal favorites and become critics for the rest. But little do we realize about the amount of hard work, struggles, sweat and tears that were shed for achieving that spotlight.
Musicians of every genre have their own success story to share. While some climbed the ladders of success early, several others faced rejections right from an early age. Here are three such legends among the many from the "Big Three" record labels who have some really interesting stories that the world should know and be inspired of:
1. Universal Music Group: Lady Gaga
Born Stefani Joanne Angelina Germanotta, the "Born This Way" star Lady Gaga has been ruling the music industry with her racy numbers and topping the music charts of several countries. Trying to make a career in the industry since her teenage life by performing in clubs in New York City, Lady Gaga was first signed by L.A. Reid for Def Jam.
Unfortunately, she failed to impress him with her music and her work was labeled "disgusting." Also a rape victim at the age of 19, the singer suffers from posttraumatic stress disorder, but states that support from her family and doctor is what keeps her moving. Gaga was introduced to music producer Rob Fusari who collaborated with her and worked together on her songs. He claims that they dated since May 2006 and he was the person behind her stage name "Lady Gaga".
Team Lovechild LLC was formed gradually to kick start her career but she was dropped after three months after the release of her music video "Marry the Night". It was after this incident that Gaga went to solace and started experimenting by attending various shows and bars along with drugs.
When Gaga started work with Sony/ATV Music Publishing, rapper Akon helped her sign with Interscope Records and KonLive Distribution after which the pop star did not stop rising to fame and gained prominence with her successful debut album "The Fame".
2. Warner Music Group: Madonna
A Dunkin' Donuts waitress and a first-class ballet dancer, Madonna has suffered both personal and financial situations since a very young age. Earning a dance scholarship from the University of Michigan School of Music, Theatre & Dance, Madonna was ready to pursue her career in dance with the advice of her ballet teacher.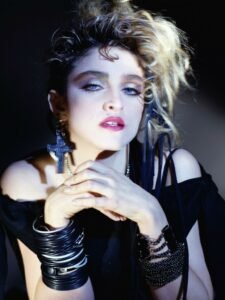 After relocating in New York City, she took the job of a waitress in Dunkin' Donuts to make ends meet. She had stated, "It was the first time I'd ever taken a plane, the first time I'd ever gotten a taxi cab." She added, "I came here with $35 in my pocket. It was the bravest thing I'd ever done." The "Queen of Pop" collaborated with 'The Breakfast Club and Emmy' and gradually decided to make a solo career.
She recorded demos to send to record labels and faced rejection from Millennium Records President Jeremy Ienner who said she was "not ready yet". After this, Madonna continued making music with club DJ Mark Kamins. Today, the star is known for a number of her hit singles including "Papa Don't Preach", "Like a Virgin", "Like a Prayer", "Frozen", "Vogue", "Hung Up" and "Take a Bow".
3. Sony BMG Music Entertainment: Elvis Presley
Charming the world with his smile and making girls go all crazy with his look, Elvis Presley was truly the King of Rock & Roll. Even after these many years since he passed away, Elvis is known for being able to modernize Country and Blues style of music into contemporary in his own unique way.
His family was a regular at an Assembly of God where he was inspired to become a singer himself. A shy boy he was, Elvis started practicing guitar in 1950 and formed a small band comprising him and his four friends. Making $55 million a year, the King was fired by his manager after his first performance and had advised him to start over his truck driving job as he felt him not suited for the music industry.
Elvis today is known for his hit singles such as "Heartbreak Hotel", "I Want You, I Need You, I Love You", "Hard Headed Woman", "It's Now or Never", "All Shook Up" and many more as well as films like "Jailhouse Rock", "Girls! Girls! Girls!", "Viva Las Vegas" and "Stay Away, Joe" among the many.