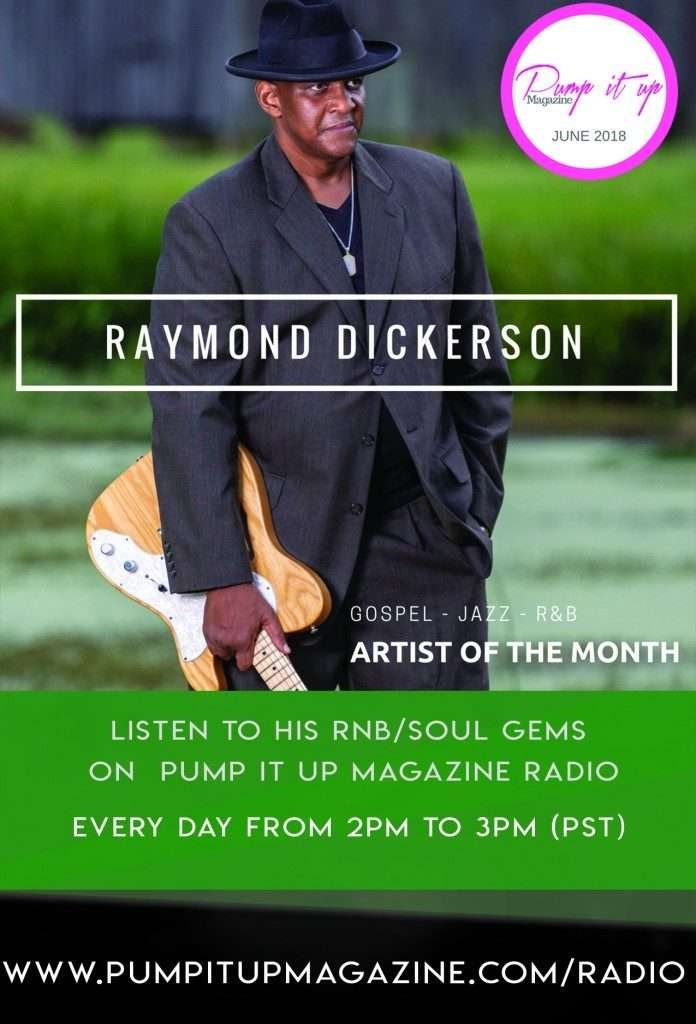 About 60 miles due west of New Orleans Louisiana sits a comfortable community that is reminiscent of the old plantations days with its miles upon miles of sugar cane fields and large plantation dwellings.
Large weeping shade trees line the banks of the local bayou and stories abound about the way it was back when. Thibodaux Louisiana is the home of Raymond Dickerson, a career serviceman whose family roots are firmly planted in the region. In fact Ray's Mom and Dad worked those fields and raised Raymond to work hard and respect others as they did even as they carried the experiences of their Mom and Dad within their personal memories. Prior to their birth, back in the years of the American civil war, the Union Army had actually set up a reinforcement camp that served as the supply depot for the Union's ammunition reserves and food storage tents. It was at the end of this war of course that slaves were freed and not wanting to leave the home of those before them this new found freedom would require wages and housing. It was a struggle to say the least. In fact it should be noted that those that fought in and survived one of the bloodiest massacres in American history did so in Raymond's neck of the woods. These former slaves would fight for those wages, persevere, and by doing so keep their local presence intact. Years later they would go on to teach their children and later their children's children about the great hope of being equal, free, and always leaning on the everlasting arms. Raymond's Mom and Dad also instilled a strong work ethic in Raymond and they too educated their children about the way it was and the way it could be.
Colonel Raymond Dickerson would join the army and serve his country for twenty seven years before retiring and returning home to Thibodaux. It was in Thibodaux that inspiration hit him like a ton of bricks. It was as if an epiphany had occurred as so much was becoming clearer and clearer.
This led Raymond to pen "A Song For Mama". In his words a song about how hard it would be to pay a Mother back for all they have done for you.
Along with "A Song For Mama" Raymond couldn't imagine not writing one in respect to his Father and that led him to pen "Don't Stop". Raymond shares, "Papa", who seldom told me how to be a man, but everyday through his actions and his being showed me what man should be would often impart tidbits of wisdom like, "don't stand in my shadow, but make your own" or "there's only one thing worse than a quitter and that's a man who don't try". As he embraced his roots song after song kept coming to him. It was a magical time for songwriting. Raymond would move on to build a recording studio in his home and learn the ropes. Then he began to lay the tracks down for a new album that he would title "Epiphany".
Epiphany would house twelve songs, a mix of genres including Gospel, R&B, and Blues. But that was not going to be enough so Raymond surrounded himself with the best back up vocalists and engineers in the business. Now a good thing was even better. Finally, the album was complete, the compilation was put to bed, and "Epiphany" was delivered, ready to go, and that meant that it was time for the next step. The distribution of the possible chart busting new album by a major distribution firm. Raymond made his choice, the music was
disseminated to the radio stations, and just six short weeks later "Epiphany" would already enjoy the number sixteen spot on Billboard's coveted Gospel chart. In fact at press time the album is still being spun nationally and the future looks very bright for Raymond Dickerson's "Epiphany".
About the Album Epiphany features smooth jazz, a bit of dance music, a heaping helping of gospel, and a nice touch of R&B. Raymond chose vocalists Andrea Rhodes, Pam Lyles, Hilda Lamas, Evelyn Ballard and Pam Bowman with engineering assistance from Fred Nations, Mike Snabble, Pershing Wells, Steve Wilson and Steve Cheeks to round out the effort. The newly released album is a twelve track compilation with multiple stand out tracks including the track one title "You Gotta". A smooth jazz sound with a samba like feel that includes the lyrics "Pray for what you need, work for what you want". As mentioned above Raymond has also included his new song "A Song For Mama". A heartfelt song of gratitude that reveals the inability to repay a loving Mother for all her years of love and devotion.
Additional tracks such as "Don't Stop" deliver a silky smooth sound while others such as "I Turn To You" are housed in a pop adult atmosphere. Listeners may well enjoy the muted trumpets that are resident within the song "You Can Do" and Raymond's "Beyond the Abyss" delivers a fascinating jazz feel. Track eleven presents "Dixie" a socially conscious R&B funk track that is currently shooting up the Digital Radio Tracker charts. "Epiphany" is being released on the Command and Control Entertainment record label and is available internationally for music fans everywhere.
\
Written by John Houston