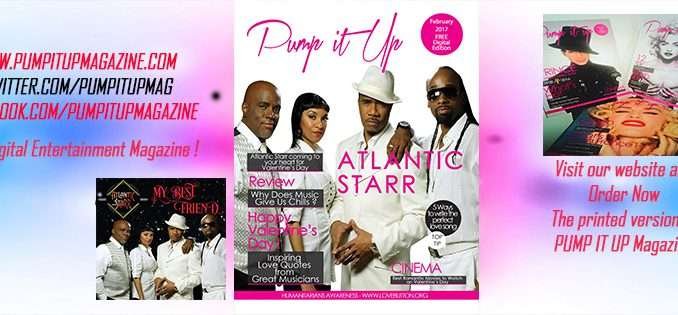 Today, Glenn Friedman, The Music Umbrella International Consultants, announced that the ever popular R&B Soul group Atlantic Starr™ will release their brand new single (My Best Friend) on February 14th, Valentine Day. With a history of super releases like the classic world wedding song "ALWAYS" plus their two platinum albums "Brilliance" and "As The Band Turns" along with their heavily praised triple platinum album "All In The Name Of Love" their newest single "My Best Friend" has all the ear markings of another super hit for the group."
There is something truly amazing about people coming together to make music. Creating songs is a little bit like making paintings: the colors truly have to fit together, in order to foster harmony for the canvas. Otherwise, they would only be senseless splashes of paint! When you listen to songs by Atlantic Starr, it is much like starting at a stunning painting, where every little bit of color is in its right, perfect place.
Musically speaking, this phenomenally talented quarter is all about bridging the gaps between various musical genres, from the lightness of pop to the passion of soul and the grooves of R&B, and so much more than that. The group's new single "My Best Friend", is a positive song with some uplifting lyrics and some melodies that will certainly reach deep within your heart and consciousness.
The song is currently available on Youtube, and you can stream it through the video embed code right above this text. This song comes at a very special time of the year, right before Valentine's Day!