There might not be as many music festivals in South East Asia as there are in other areas of the world, but that is slowly changing.  With the ever-growing popularity of electronic music, more and more festivals are popping up in this region.  You might not come to South-East Asia for the music festivals, but if you're planning a trip out here, maybe one of these could be worked into your itinerary
---
1.  WONDERFRUIT FSTIVAL
When: Mid – December
Where:  Siam Country Club, Pattaya, Thailand
Website:  http://wonderfruitfestival.com/
Why:  Live.  Love.  Wonder.  That's the motto of this incredible 3-day camping music and arts festival held on the beautiful Pattaya Fields Siam Country Club.  I normally tell people to avoid Pattaya as a city because it really is a horrific place, but this beautiful venue is 15 KM outside the city, and you'll fall into festival mode.  The camping area is decent and well equipped, the stages are amazing, and the line-up brings a little something for everyone.  This is one of the best festivals you can attend in south-east Asia.  Read my Wonderfruit Festival 2014 review for more information and pictures.  I was lucky enough to attend the first year, and definitely have plans to make the journey back.   

2.  QUEST MUSIC FESTIVAL
When:  Early November
Where:  Ba Vi National Park, Vietnam
Website:  http://www.questfestival.net/
Why:  Quest is Hanoi's weekend music, arts and camping festival.  Tucked away in a beautiful national park, this venue provides the perfect atmosphere that a festival needs.  Stunning Vietnam landscapes, great live-music and DJ sets, and the opportunity to meet incredible new people from all over the world.  Don't miss out.  Quest Music Festival will be an experience you will never forget.

3.  NEVERLAND MANILA
When: Early October
Where:  Manila, Philippines
Website:  http://neverlandmanila.com/
Why:  Known as the "biggest EDM event in The Philippines", this festival brings some of the biggest names in commercial house music.  If you're looking for a solid party, this one will not disappoint.  Upcoming festival dates haven't been posted yet, but be on the look out because this will be one crazy rave.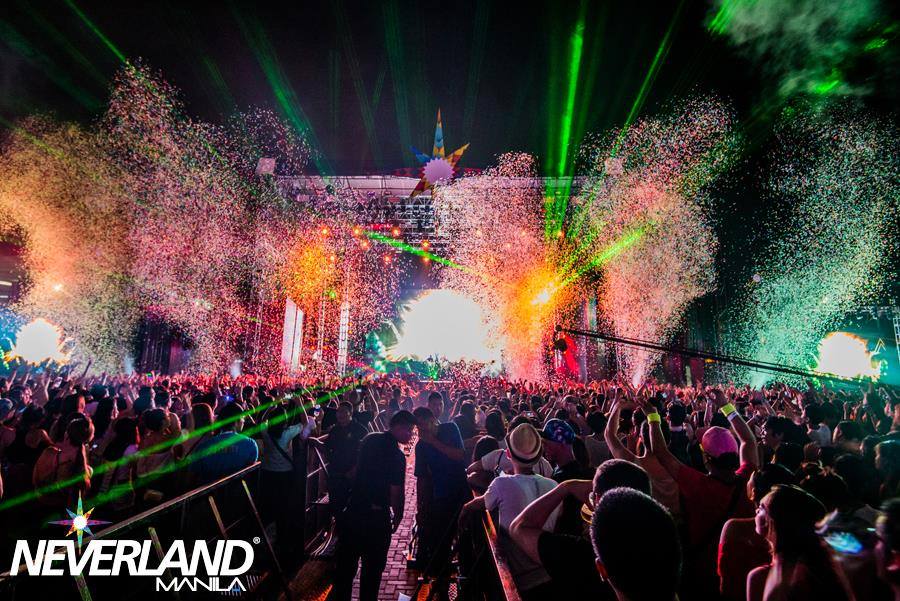 4.  ZOUKOUT MUSIC FESTIVAL
When:  Mid-December
Where:  Singapore
Website:  http://www.zoukout.com/
Why:  The people behind one of the biggest and well-known clubs in Asia, "Zouk", have created it's own music festival, and it's been one of the more popular festivals out in South-East Asia.  Located in Singapore, you'll find the tickets, drinks, and accomodations a bit more expensive, but you can't complain when they bring A-list talent, incredible stage production, and an overall amazing atmosphere.
Update:  Zoukout will be heading to BORACAY in 2016!   It's already one of the best places to party in South-East Asia, so definitely worth a visit over for ZoukOut !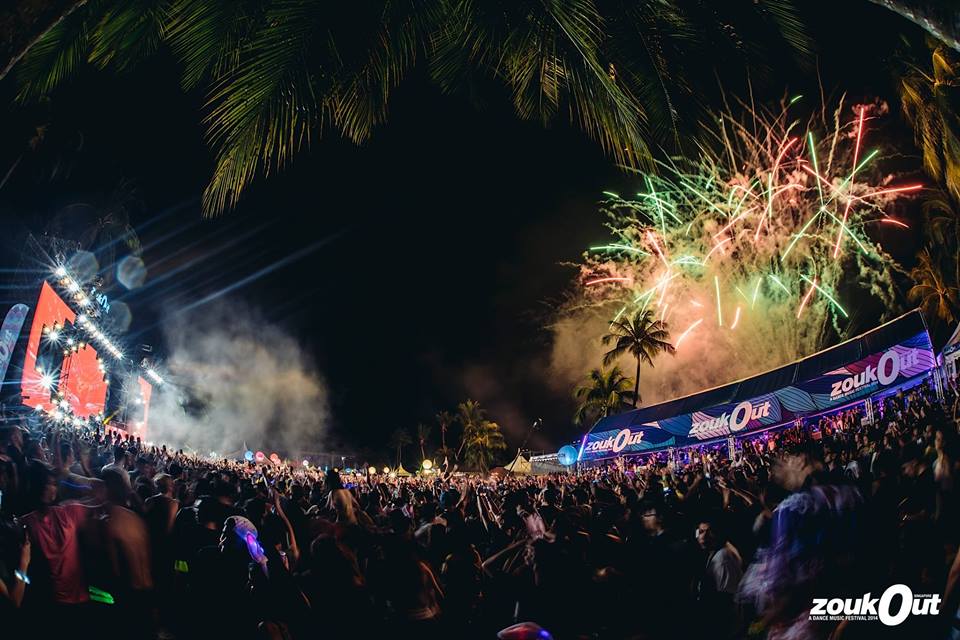 5.  ROAD TO ULTRA – BANGKOK & BALI
When:  June (Bangkok) — Septemer (Bali)
Where:  Potato Head Beach Club, Seminyak, Bali
Website:  http://www.ultramusicfestival.com/
Why:  Ultra Music Festival seems like they have one goal in mind — global domination.  From Miami, Croatia, Korea, Japan, South Africa — it now looks like they have turned their eyes to South-East Asia, and have added locations in Bangok & Bali.  Two cities known for having incredible nightlife.  If you find yourself out in either of these cities, definitely try to get to one of the these parties.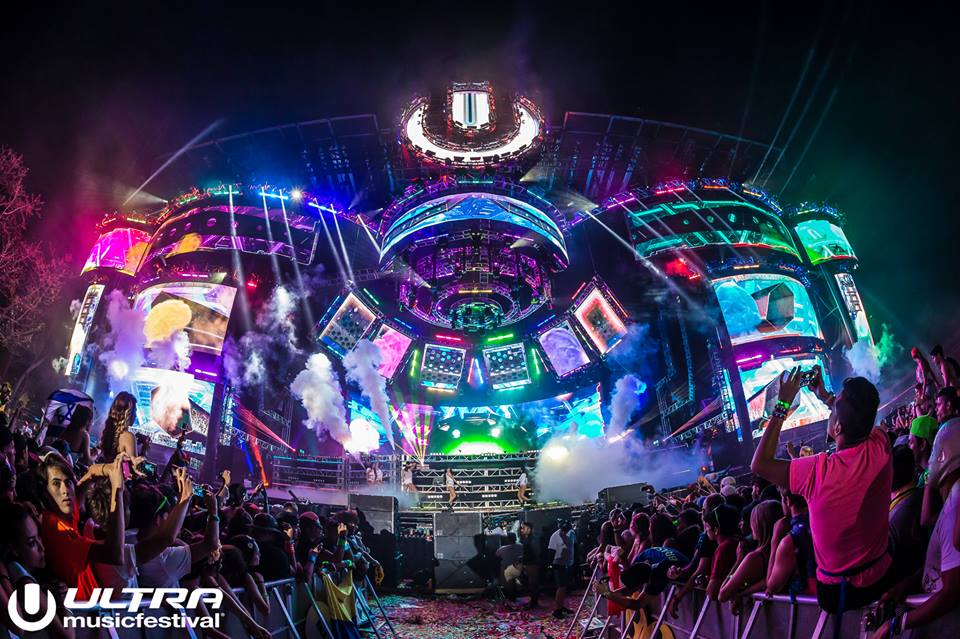 6.  IT'S THE SHIP
When:  Late November
Where:  Singapore – Langkawi – Singapore
Website:  http://www.itstheship.com
Why:

 IT'S THE SHIP is Asia's Largest Festival on a cruise. Setting sail on the 

The Royal Caribbean International's luxurious Mariner of the Seas– will play host to over 30 international and regional headlining acts.  Sailing out of Singapore to Langkawi, Malaysia, this is guaranteed to be a voyage unlike any other.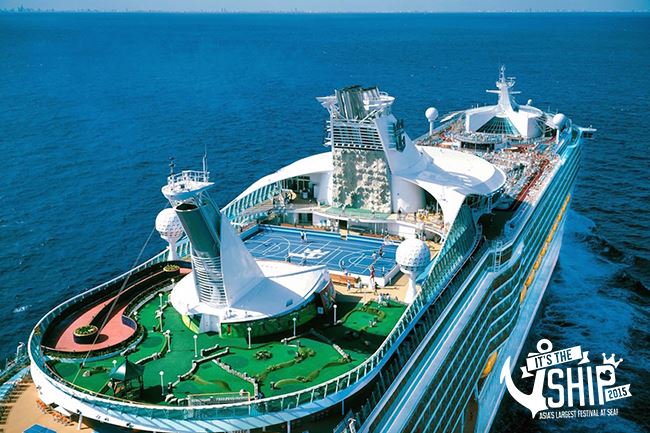 7.  MAYA MUSIC FESTIVAL
When:  Early March
Where:  Bangkok, Thailand
Website:  http://mayamusicfestival.com/
Why:  This new one-day music festival brings big name DJ's to a massive venue in Bangkok.  If you're looking to hear some of the best electronic music while exploring the capitol city, than plan a trip to Thailand in March.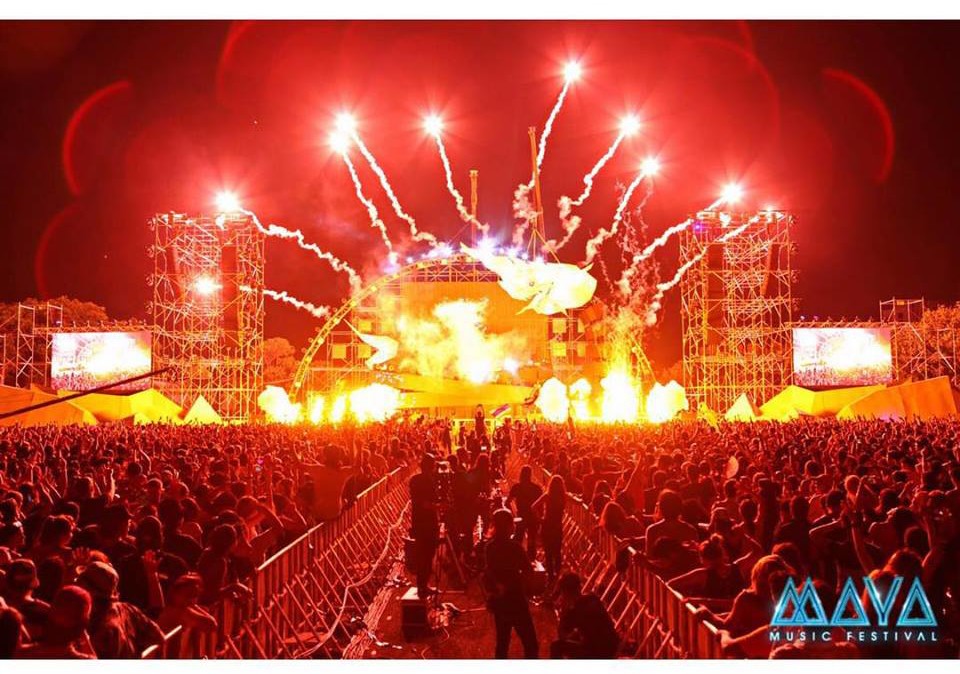 8.  SHIPSOMNIA
When:  Beginning of January
Where:  Singapore – Phuket – Langkawi – Singapore
Website:  http://www.shipsomnia.com/
Why:   A MUSIC & ARTS FESTIVAL MEETS HI SEAS MYTHICAL ADVENTURE.  Unofficially nicknamed, "Tomorrowland At Sea", Shipsomnia has gotten a lot of positive media attention.  With the growth of music festivals at sea, like Holy Ship or It's The Ship (#6), Shipsomnia looks like it could be the next big thing.  Sailing from Singapore – Phuket round-trip, with a quick stop in Langkawi, this looks like a party that can't be missed.  This all-inclusive music festival is guaranteed to be one epic vacation.

9.  BIG MOUNTAIN MUSIC FESTIVAL
When:  Beginning of December
Where:  Khao Yai
Why:  One of the biggest festivals for the Thai music scene, this two day festival is filled with awesome stages, hundreds of live acts, and an incredible atmosphere.  Dates for the upcoming festivals haven't been announced, but they do have other events, so tune into theirFacebook for more information.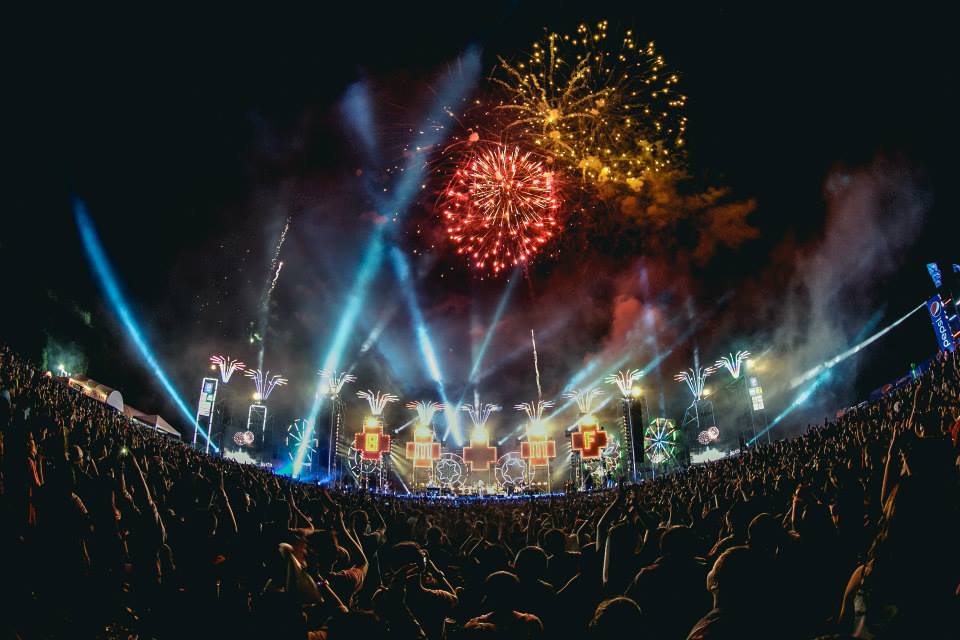 10.  RAINFOREST WORLD MUSIC FESTIVAL
When:  Mid August
Where:  Kuching, Borneo, Malaysia
Website:   http://rwmf.net/
Why:  Just reading the name of the festival, you can get a good understanding of what you are in for during this unique festival.  Lots of acoustic instruments with a rainforest themed, this will definitely be unlike any festival you've ever attended.  Borneo is a beautiful island, and this would be a great way to experience the culture while hearing some great music.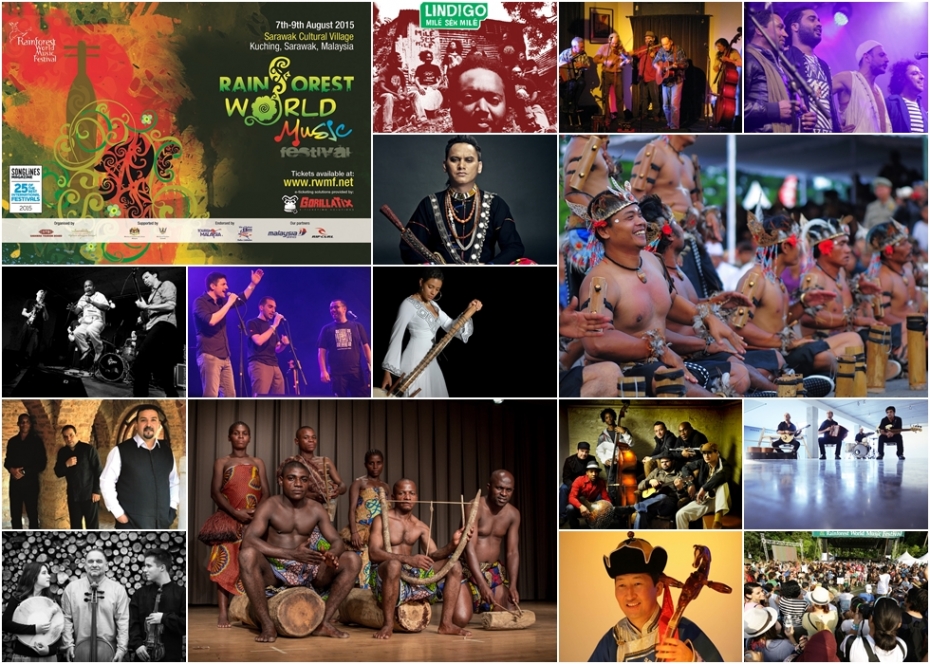 11.  SONGKRAN WATER FESTIVAL
When:  Mid-April
Where:  All Over Thailand (Chiang Mai recommended)
Website:  —
Why:  The Thai Lunar New Year is celebrated by 3 days of absolute madness country-wide.  From personal experience, this was one of the highlight's of my travels in south-east Asia.  The belief is that "water" washes off all the sins of the previous year, and it's a fresh start for the upcoming year.  It's a beautiful festival, but it's also one crazy party.  There are stages and music playing all over the place, and great clubs and nightlife to go out at night.  The set-up is different every year, but make sure you experience this at least once in your life.  Check out my Songkran 2015 video.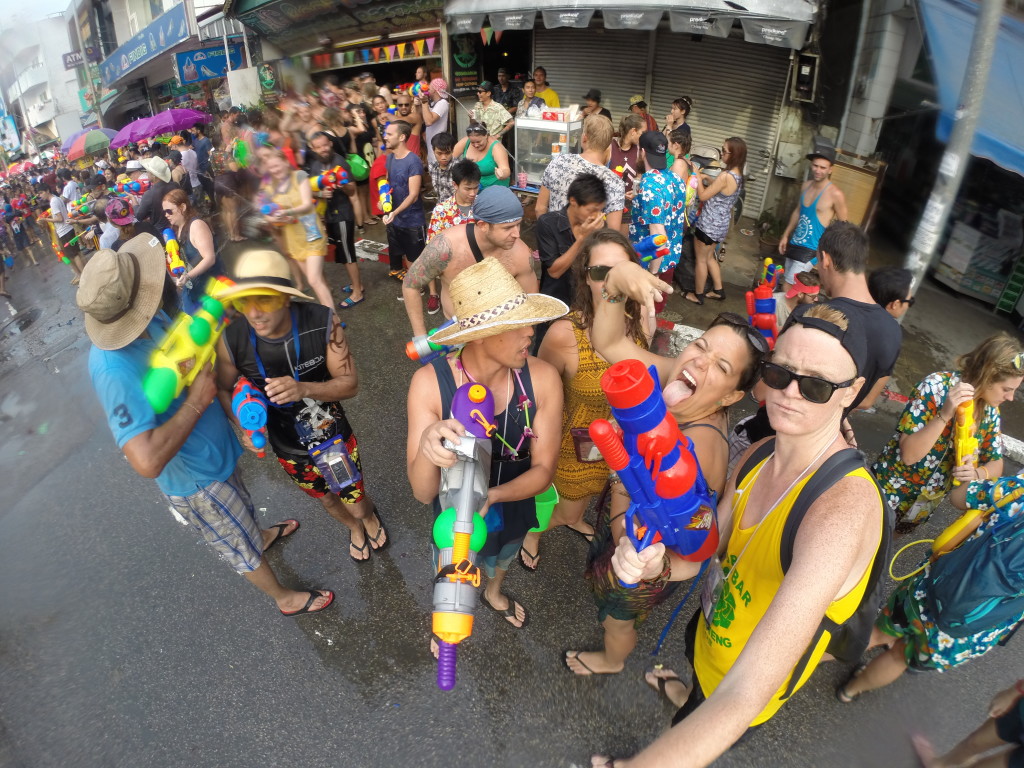 12. FULL MOON PARTY
When:  Once a Month during the Full Moon.  Dates found here.
Where:  Haad Rin, Koh Phangan, Thailand
Website:  http://fullmoonparty-thailand.com/
Why:  Last but not least, no South-East Asia festival list is complete without experiencing at least one full moon party.  Although recently it has gotten negative attention recently, it's definitely a good night if you're with the right people.  Koh Phangan is one of the craziest party islands in South-East Asia, and there are ton of other parties to attend on the island as well.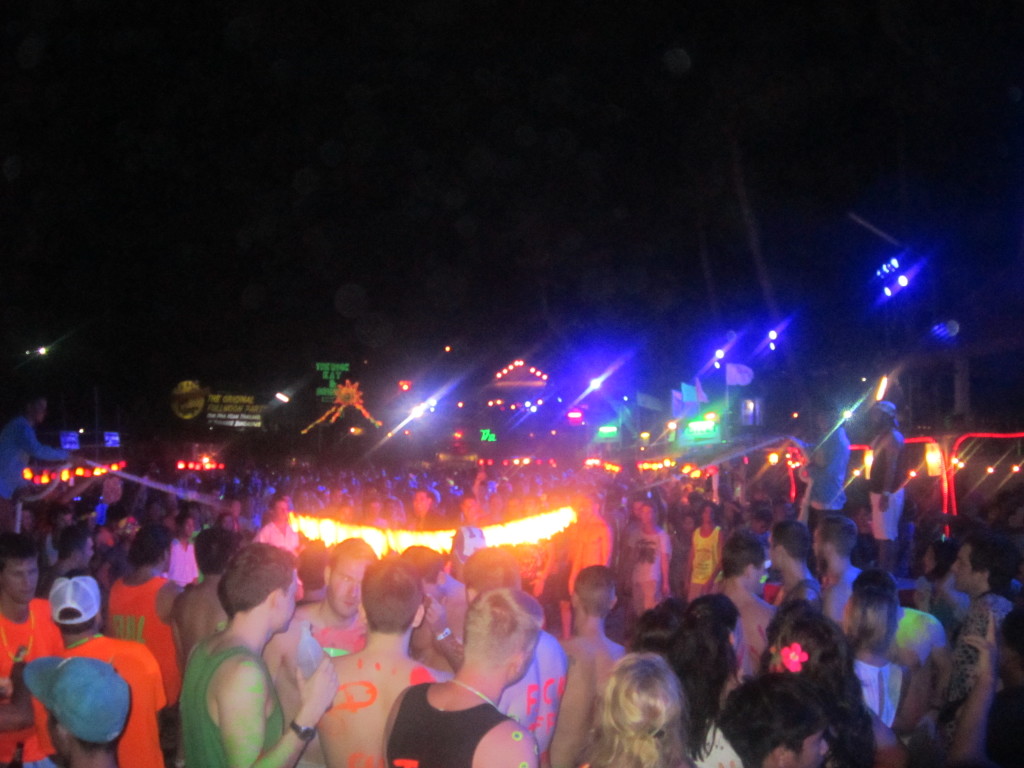 While I couldn't list all the music festivals in South-East Asia, this is a solid list of what I think to the best 12.  All of these festivals bring some great live musicians and DJ's, and will provide a great festival environment for you to dance until your tired, and meet some amazing people.  Make sure you check out my other blog posts on music festivals.