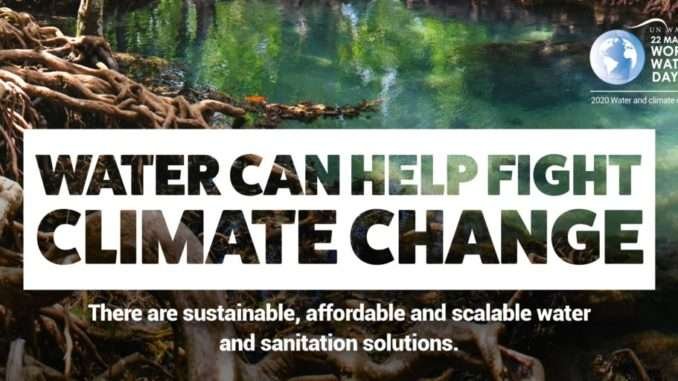 Regular handwashing with soap and running water can be difficult to put into practice due to lack of water in slums. Water points, when available, are only in certain locations and are even harder to access when there are restrictions on movement to prevent or contain an outbreak of COVID-19.
There is a high risk that the impacts of COVID-19 on the urban poor living in slums will be considerably higher compared to other areas as maintaining social distancing is extremely difficult in overcrowded areas.
Watch a beautiful short animation and explore new ideas and discussions on water and climate change on this hub launched by the International Water Management Institute on World Water Day 2020.
"Climate change are very much impacting our ability access water for drinking purposes, food, health and energy production and wellbeing of humans being's."
Video message on the occasion of the World Water Day 2020 'Water and Climate Change' by Petteri Taalas, Secretary General, World Meteorological Organization (WMO)
Climate change will affect the availability, quality and quantity of water needed for basic human needs, thus undermining enjoyment of the basic rights to safe drinking water and sanitation for billions of people, warns the latest UN World Water Development Report.