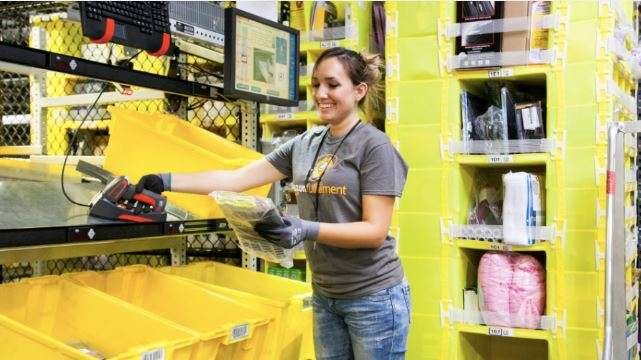 Sadly, right now, the knock-on effects of the spread of Coronavirus (COVID-19) keep reaching the music business – and none of them are good.
The live music sector has obviously been the hardest hit, with a slew of event cancellations and postponements announced for the coming weeks and months. Typifying these difficulties, Live Nation's share price finished trading down 6.6% today (March 17) at $33.92 – less than half the size it was just 22 days ago.
Now, serious concerns are also growing over the immediate future of the physical music sector, and the retailers that support it.
This afternoon, it emerged that Amazon has temporarily paused its B2B ordering for products that are not "household staples, medical supplies, or other high demand products" from third-party vendors and sellers in the US and Europe.
What that means for record labels and distributors: Amazon won't be making any further trade orders of CD, vinyl and merch products into its warehouses until this "temporary pause" ends – which won't arrive until at least April 5.
Adding to the turmoil, major physical retailers have shut up shop in key European territories.
Retail stores are already closed in Italy, Switzerland and Austria, while measures confirmed by French retailer FNAC today will see the entertainment chain's physical outlets in France, Spain and Belgium "closed until further notice".
Over in Germany, new rules came into force today that will see shops, malls and outlet centers shuttered in the market, as the German government accelerates a program of "reducing social contact".
Source: MBW