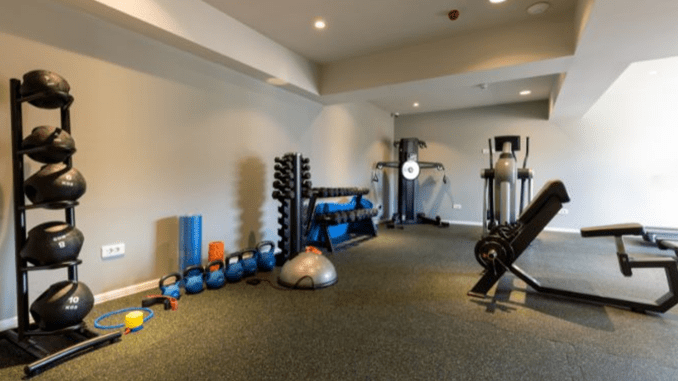 As lives become busier, setting aside time for exercise gets more difficult. One great way to stay fit without traveling to the gym is by creating your own personalized space. An at-home gym allows you to squeeze in quick workouts when you have spare moments or create a hardcore routine without the expense of a pricey gym membership.
Whether you're looking for ways to improve an existing setup or are beginning from scratch, here are tips for building the perfect at-home gym!
Choose the Right Space
A home gym must occupy a space large enough to accommodate all your equipment without feeling cramped. If possible, select a room with plenty of natural light and ventilation, which will help make your workouts more enjoyable. Additionally, try to find a space free from distractions like TVs or other electronics so you can focus on your workouts.
Invest in Quality Equipment
When building the perfect at-home gym, investing in quality equipment that will last for years is important. Look for pieces of equipment made from durable materials with adjustable features so you can customize your workouts. Make sure to purchase items that are easy to use and maintain. Furthermore, you should tailor the equipment you buy to the kinds of workouts you want to do. For instance, avoiding free-weight buying mistakes, such as picking the wrong set with the wrong weights, will help improve your workout experience.
Consider Storage Options
Storage options are essential for keeping your home gym orderly and aesthetic. Look for equipment with built-in storage, or consider investing in additional storage solutions—like shelves or cabinets—to keep your gear organized and easily accessible.
Have Fun With It
Your at-home gym doesn't have to be boring! Colorful mats or posters can add personality to the space and make it feel more inviting. You could also invest in fun equipment like a trampoline or balance board to mix up your workouts and keep things interesting.
Carving out time to drive to the gym can feel impossible with a busy schedule—not to mention the cost of pricey gym memberships. Use these tips to create a home gym that will help keep you motivated by providing convenience and saving you money in the long run.