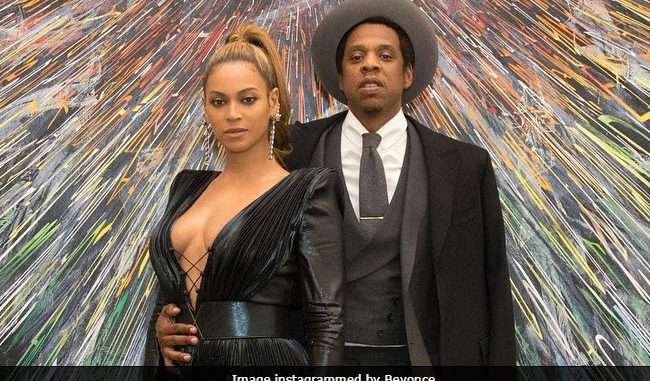 What a story this is.
You might recall that, in the deep dark recesses of music streaming history – ie. two years ago – Jay Z-owned TIDAL left many in the music business scratching their heads.
In March 2016, the firm claimed that Kanye West's The Life Of Pablo, a six-week exclusive on its platform, had been streamed 250m times in just 10 days.
At the same time, TIDAL claimed that its platform had surpassed 3m subscribers.
These numbers meant that, on average, every single TIDAL subscriber would have had to be playing the Kanye album over eight times a day.
Similar suspicions were triggered by the success of Beyonce's record-breaking Lemonade a couple of months later.
TIDAL claimed that Lemonade was streamed 306m times on its platform in its first 15 days post-release.
Stats like this led Norwegian newspaper Dagens Næringsliv to investigate in January 2017 – and uncover documents which, it said, suggested that TIDAL had been deliberately inflating its subscriber figures.

This report was lend credence by data from trusted music industry research firm Midia in the same month, which estimated that TIDAL's subscriber base actually only included 1m people worldwide.
Now, DN has run an update – following more than a year of journalistic digging. And it's an absolute jaw-dropper.
Its central accusation: 'Beyoncé's and Kanye West's listener numbers on TIDAL have been manipulated to the tune of several hundred million false plays… which has generated massive royalty payouts at the expense of other artists.'
---
The newspaper's investigation was ignited by its receipt of an illicit hard drive, which it says 'contains 'billions of rows of [internal TIDAL data]: times and song titles, user IDs and country codes'.
The veracity of the data on this hard drive has been strongly challenged by TIDAL, but according to DN, the numbers match exactly with information received by record labels during the dates in question.
(Says DN: 'In the Life of Pablo month, February 2016, TIDAL customers supposedly listened to a total of 758,745,952 songs, according to the numbers on the hard drive. In the record company's payment reports, the total is [also] 758,745,952 songs.')
Suffice to say, the information contained on the drive has landed TIDAL in seriously hot water.
---
To set the scene, DN interviews a series of TIDAL subscribers, presenting them with logs of their individual play-counts of both Beyoncé's Lemonade and Kanye West's The Life Of Pablo.
One of these subscribers, Copenhagen-based composer Halfdan Nielsen, is informed he supposedly listened to songs from Lemonade on more than 50 occasions. He denies it, calling the figures "nonsense".
DN also tracks down a law student in Washington D.C – Tiare Faatea – who, according to the data, played tracks from Beyoncé's Lemonade 180 times within 24 hours.
Faatea is perplexed. "No, that can't be right," she says.
Another TIDAL subscriber, music critic Geir Rakvaag, supposedly played tracks from Kanye West's The Life Of Pablo 96 times in a single day – with 54 plays in the middle of the night.
"It's physically impossible," he says.
The list goes on.
So much so, that DN gets in touch with NTNU – the Norwegian University of Science and Technology – which it says has 'assembled some of Norway's leading experts in data security and cybercrime prevention'.
NTNU's Center for Cyber and Information Security (CCIS) has forensically investigated the data that DN has obtained on TIDAL's plays.
It's produced a shocking report – which you can download in full here.
---
Amongst the CCIS's findings: "We have through advanced statistical analysis determined that there has in fact been a manipulation of the [TIDAL] data at particular times. The manipulation appears targeted towards a very specific set of track IDs, related to two distinct albums."
The CCIS team usually works on developing digital intelligence methodologies, and is led by Professor Katrin Franke.
Its findings suggest that "various methods" were allegedly used to bulk up plays of The Life of Pablo and Lemonade.
"According to the logs, every single user supposedly listened to a large number of tracks at precisely the same second in time."

Dagens Næringsliv
In the case of the former, TIDAL is accused of accessing genuine user accounts to play more than 150m 'duplicates' of TLOP tracks at exactly the same times: 02.00 and 05.00.
"According to the logs, every single user supposedly listened to a large number of tracks at precisely the same second in time," reports DN.
More than 1.3m subscriber accounts were reportedly subject to this alleged 'manipulation'.
---
With the Beyoncé album, TIDAL is accused of repeating subscribers' own streaming patterns to fatten up the play-count.
"The duplicates are logged at different times, differ from one user to the next, which makes them more difficult to detect," reports DN.
There is some fishy evidence, however.
"The number of minutes elapsing before the track is re-entered in the log varies, but the time interval is always a variant of a figure multiplied by six minutes  (6, 12, 18, 24, …). In addition, the tracks are restarted at the same second and millisecond," reports DN.
"[It] is highly likely that the manipulation happened from within the streaming service itself."

Professor Katrin Franke, CCIS
The CCIS claims to have detected more than 170 million plays on TIDAL of Lemonade or its corresponding music video album which conform to the same repetitive patterns.
"Given how targeted and comprehensive the manipulation is, it is highly improbable that the manipulation could solely be the result of a code-based bug or other anomaly," state the investigators in the CCIS report.
There is also nothing to indicate a data breach from the outside.
Professor Franke concludes: "[It] is highly likely that the manipulation happened from within the streaming service itself."
---
The consequences of this alleged tampering are seismic.
DN says it has gained access to record company royalty payment reports, which reveal that TIDAL paid Sony in excess of $4 million across April and May of 2016.
Of this, Lemonade – a Billboard 200 No.1 album – accounted for $2.5 million, based on the figures reported by TIDAL.
It's a similar case for The Life of Pablo: according to DN, in February and March 2016, TIDAL paid Universal a total of €3.2 million.
Of this, The Life of Pablo cashed in around €2 million.
---
TIDAL has strongly denied 'manipulating streaming figures or tampering with royalty payments', according to DN.
DN reports that the streaming company's legal team at Reed Smith actually attempted to shut down the CCIS study, claiming in a letter that:  "[DN journalist] Mr. Tobiassen and DN lied to NTNU and falsified the underlying data to procure a 'study' which suited their foregone conclusions."
"[DN] falsified the underlying data to procure a 'study' which suited their foregone conclusions."

Reed Smith on behalf of TIDAL
Adds DN: "The lawyers claim that NTNU's report is based on false assumptions. TIDAL believes that the data the report is based on is stolen, incomplete for the relevant periods, that DN has changed the data and has lied to NTNU about the origin and content of the data."
TIDAL's lawyer at Reed Smith, Jordan W. Siev, is quoted as saying: "As each of these assumptions is demonstrably false, you and DN lied to NTNU to procure a study".
---