The Funk Fathers Band is a music group from the city of Tlemcen in Algeria, formed in the early 90's by three childhood friends Little Hill (Soulhill), Big K, Abdel and Nounou. In the benning they performed songs from other Hip Hop and R & B singers and bands popular at the time such as: Men at Large, Boyz to Men, LUNIZ, 2Pac, Naughty by Nature, Snoop Dogg, Warren G, and many more.
A time went on, they've reached adulthood and with that came responsibilities, family duties, professional careers, etc. Maturity in life has also improved and refines their music taste.
So, at the beginning of 2018, the band has collectively decided to create their own original songs and express their passion for music that had started at an younger age. Their music is a reflection of 70's Soul/Funk music inspirations they grew up listening to and other influences collected over the years on their music journey…
LOVE THING is their first single, released on the 3rd of June 2018 by SO FINE RECORDS UK and so far had generated positive reviews from the UK Soul scene and from abroad…
How did the concept The Funk Fathers come to fruition?
We are three and last year we recruited a friend who was a member of a jazz band in Tlemcen our native town a jazz band, he is a guitarist, his name is Salim Allal ,
2. Could you please let us know the names of each member and their instrument.
We three consists of our vocalist Abdel and song melodies creator, so there's also Nounou our song writer and me Soulhill, I work on the music production and arrangements, I am also the band manager.
 3. What is your secret to you staying together for so long ?
 Our friendship comes back from a long time since our childhood. 33 years of friendship. Our passion for Old School RnB and funk united us too!
4. Who decides on the music for recording or a performance?
The three of us decide the choice of the instruments, I compose them and we decide on what kind of sound that inspires us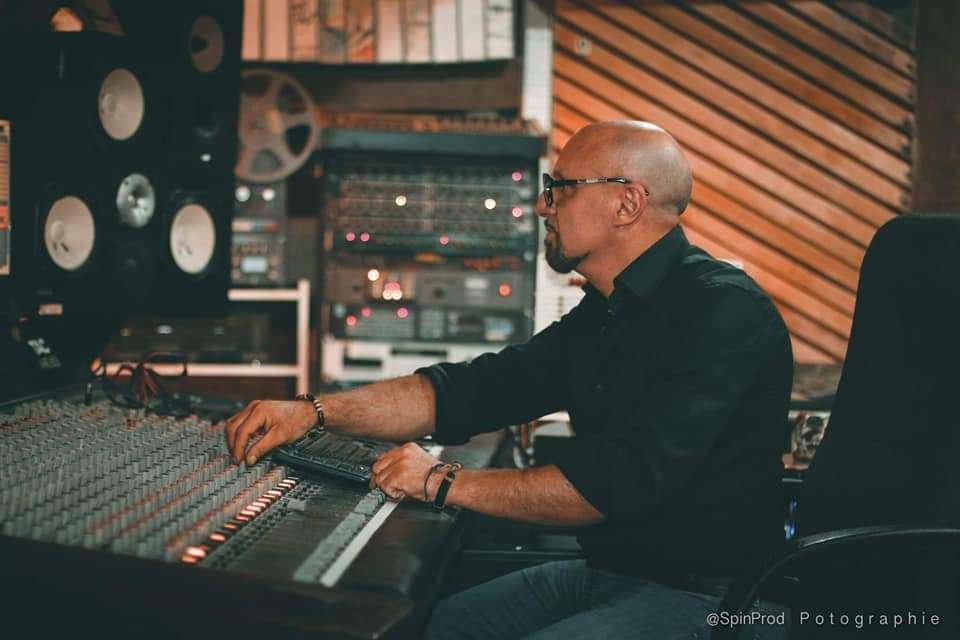 5. Can you tell us about your new single "Love thing" Who wrote it or was it a group effort in production , arrangements and composing
Love thing is a work of the hole team of the band
6. Will you be touring anywhere soon ? 
We will soon tour first our country Algeria as for other countries because we live in Algeria (North Africa)  the problems that we meet is the visa of the countries
7. Is there anything else you would like to share with our readers ?
We want to add something for our fans and music lovers , that we really appreciate their support ! Thank you!