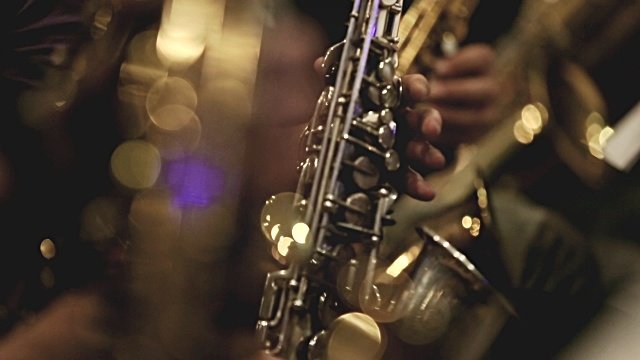 What's the first thing that comes to your mind when you think of new years eve in Dubai? The signature new year parties with loud music to dance to, the lights and glitz of the venues and of course, the fireworks! But before you fall into the same old loop of partying all night at a crowded club for the new year, why not think of trying something different this new year's eve?
Why not jazz up your night at one of Dubai's most sought-after jazz bars?
So, why choose a jazz bar?
Unlike your regular parties with rap, rock, and hip-hop, jazz is the classical version you must delve into to for a memorable new year's eve. Jazz music never goes out of fashion. It is one of the finest genres of music the world got to listen to, classic and soulful.
Jazz clubs in Dubai have live performances of originally made jazz music and live renditions of jazz from artists of the past. They are a great hangout place for you and your friends to have a few drinks and drift back into an era, where music was more emotion than beats. Close your eyes and feel like you are at a jazz concert, listening to timeless music for all.
Thinking of a jazz bar in Dubai experience for your new year? Here is a list of things you will love to live through and enjoy –
The ambience
Unlike other clubs with loud music and a pumped-up crowd, a jazz bar will be set to a relaxed and laid-back mood. The dim light and comfortable lounge seats will surely make you feel at home. You can go to the jazz bar with your friends or family, have a few drinks, enjoy delicious food and have a great time having actual conversations!
The food and drinks
Jazz bars recreate a long-lost era. Everything from the interiors to the music, even the food and drinks try to make you feel like you are living in a 1900's American movie. They serve the best food and drinks that tickle your taste buds and make you every bit involved in an experience like never before.
Blues, soul, smooth and hard
Jazz is a versatile music genre. The more you listen to it, the more addicted you become to the different styles and vibes created by the jazz players. The highlight of a jazz bar is the music that makes you lose yourself in a different world.
Step up and Jazz
Unlike the rock and pop music where you dance to the beats, jazz music gives you the freedom to lock your body to the rhythm of any of the instrument that plays. The beat might be buried beneath the trumpet, with a piano solo pulling you in one direction and guitar playing a counter rhythm. You can tune into any of these, and swing your body slow or fast or any way you like! Listen to the pulse of the music being played to jazz up the night.
Make a different memory this new year in a jazz bar around the corner in Dubai.