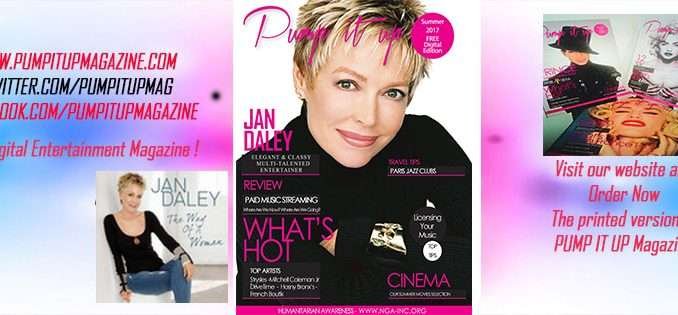 Hello Readers !
I am happy to introduce you to a great entertainer Miss JAN DALEY !
The first song I heard her sing was "When Sunny Gets Blue". She absolutely slayed it!
I was hooked,I literally got chill bumps!
"Who is this woman I've been missing out on?" I was so moved by her gorgeous vocal texture & her elegance, I had to share it with you !
Thanks to you readers, whether subscribers, well-wishers, or just occasional passers-by, and all my contributors.
I am supremely grateful to all of you who pick up this beautiful magazine and read it.
I wish you a great summer 2017 !
ANISSA
Founder/Creative Director