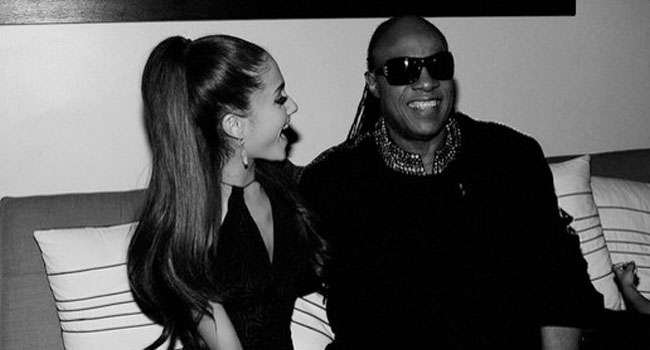 With her latest track Faith, Ariana Grande is hoping to pull a Justin Timberlake.
Timberlake's song on the Trolls soundtrack, Can't Stop the Feeling, became a breakout hit this summer. And Grande becomes the latest star to record a track for an animated movie, with Faith appearing on the soundtrack for Sing, which stars Matthew McConaughey, Reese Witherspoon and Seth MacFarlane.
Grande is the featured singer on the track, alongside one of her heroes, Stevie Wonder. She celebrated their collaboration on Instagram with a sweet picture of the two.
"I have no words to express what an honor this is or how excited I am. Beyond thankful to be a part of this," she wrote.