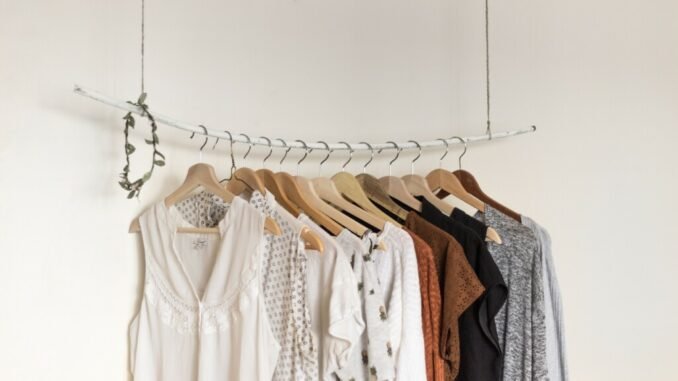 Whether you are setting up a capsule wardrobe for the first time or you are changing your wardrobe around to be more efficient or to fit the season, you still need some wardrobe essentials to rely on.
 In this post, you can find five essential items for any capsule wardrobe. 
Tank Tops 
Tank tops are a number one essential item to put in your capsule wardrobe; they are easy and affordable to buy – you can even find some excellent sustainable cotton brands – and they are super versatile. Tank tops fit any outfit, and they can be worn casually or with more formal items. 
Tank tops are perfect for wearing around the house, and instead of pajamas, they are excellent undergarments which is what makes them so essential for any capsule wardrobe. Choose plain colors to ensure you get the best value from your tank tops and keep the washing on rotation.    
Oversized T-shirts 
Oversized shirts and t-shirts are also excellent items to put in your capsule wardrobe. When you are setting up a capsule wardrobe, you need versatile items that are comfortable and can be worn in different settings; oversized shirts fit this description perfectly; they are essential items. 
When you don't have anything to wear on the weekend, you'll be glad you have an oversized shirt in your micro wardrobe; you will also appreciate your oversized shirt when your pajamas are in the wash, and you don't have anything to wear in bed. Big shirts are an ideal option.
Loose Pants 
If you want to put together an effective capsule wardrobe, it makes sense to include some loose pants. One or two pairs of loose pants are plenty for an effective capsule wardrobe, so make sure you pick ones that suit your style the best. Additionally, you can pick more ethical brands. 
One of the advantages of building a capsule wardrobe is the chance to be super selective with your clothing and clothing brands; it means you can be a more ethical consumer and think more carefully about the supply chains. Research your loose pants carefully and stick with the brand.  
Cardigans 
A successful capsule wardrobe is all about versatility, and cardigans are one of the most versatile clothing items you can find. Cardigans can be worn over tank tops, t-shirts, and tops; they are useful for keeping you warm and adding a little more style to your outfit overall. 
Again, you will not require too many cardigans in your capsule wardrobe, only one or two items that match your other outfits well. Plain colors are always a good place to start, but once you are happy with your looks and outfits, you can experiment with one-in and one-out cardigans. 
Some Jeans 
No capsule wardrobe is complete without a pair of jeans; even two pairs of jeans are fine in a capsule wardrobe for different occasions. Make sure the jeans you have are comfortable and versatile; they should be a brand of jeans you would buy again without a second thought.