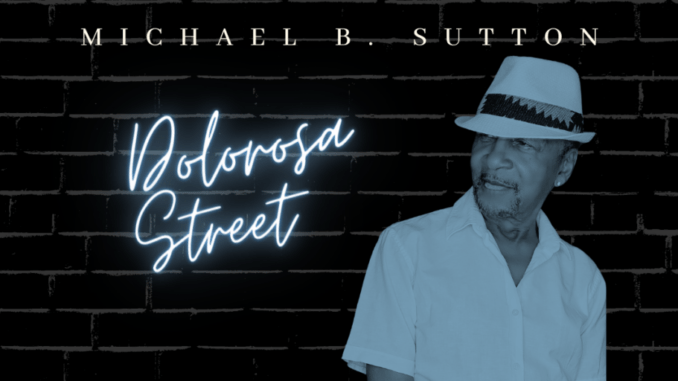 Release date: 11/25/2022
Link to Pre-Save: Link to Pre-Save: https://sndo.ffm.to/zx487q7
Taking you on a stroll down one of California street of Dolorosa with his mollified sounds is multi-faceted artist Michael B Sutton.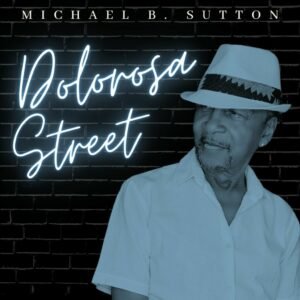 The veteran Motown producer has released a palatable number of tracks for several artists in the past and on his "The Sound of LA" music label. His solid ingenuity with skills beyond his exceptional songwriting and production is what you will witness in his forthcoming single titled "Dolorosa Street." Made with a standard that could be interpreted and reinterpreted by the great musicians of jazz, "Dolorosa Street" is composed of a soulful melody that is captivating and full of joy. Its track has a fairly common chord progression but releases that feeling of longing for something more.
Producer Michael B Sutton has displayed his versatility in the genre of soul and jazz music for over two decades in the music industry. He is renowned for writing and producing songs for some of the greatest music acts in the past such as; Michael Jackson, Diana Ross and many more. His upcoming single "Dolorosa Street" dropping on the 25th of November is his latest number adding to his wide discography of astonishing tracks that have been celebrated as some of the best on the charts.
Be smart and Pre-Save "Dolorosa Street" on your Spotify, Deezer, & Tidal, or Pre-Add the single to your Apple Music library to avoid missing out.
Social media links
https://www.facebook.com/officialmichaelbsutton
https://www.youtube.com/channel/UCW74hS8-9G40psfAgK1v4cA
https://www.instagram.com/suttymichael/
Music page links
https://open.spotify.com/artist/7HXwMohQTjKQqjULUkd6kU
https://music.apple.com/us/artist/michael-b-sutton/6130621
https://www.amazon.com/music/player/artists/B000V5Z37O/michael-b-sutton
https://www.pandora.com/artist/michael-b-sutton/ARfjgmVdJZmbXPK
https://www.deezer.com/us/artist/1119874
https://us.napster.com/search/track?query=michael+b+sutton
https://listen.tidal.com/artist/6532056