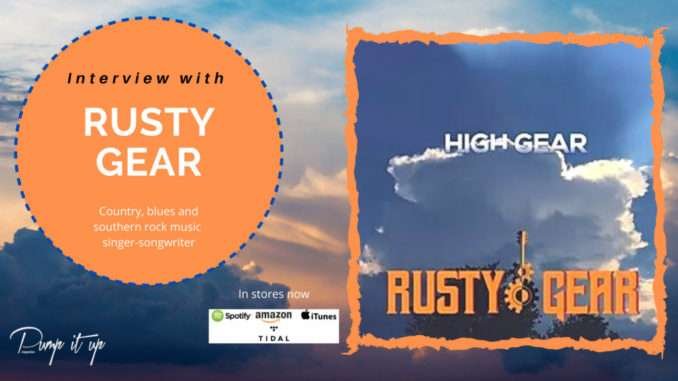 Rusty Gear is an American singer-songwriter who leads a collaboration of great musicians to create and record original country, blues and southern rock music. Rusty's first album, Happy Ending, was released in 2018, followed by Second Gear, released in 2019. Rusty's first single, Wondering Why, reached number one on Europe's Hotdisc Top 40 country music chart and number 51 on Billboard's Country Breakout Chart in the US. Happy Ending Remix reached number 21 on the Hotdisc Top 40 and the country version of the classic Christmas carol, In the Bleak Midwinter, receives radio play on Music Row stations during the holidays. Rusty released High Gear in 2020, which has four new original songs and a Remix of Won't Forget.
On High Gear, Tequila Won't Solve Your Problems is receiving radio play in Europe and is charting on the Hotdisc Top 40
and Sorry Excuses, featuring the vocals of Bekka Bramlett, is playing on blues radio in the United States. Rusty Gear original songs have been streamed over 475,000 times on Spotify, with Jake Brakes, The Writer and Won't Forget widely playlisted.
1.Great to have you on Pump it up Magazine. Please, introduce yourself?
Great to be with you.  Call me Rusty.
2.How did you get started in the music business?
I have played in bands since the 70's, but started writing and recording original music a few years ago.  We have released three records, Happy Ending, Second Gear and, most recently, High Gear. 
3.Tell us about your new single? And what's the story behind it
Sorry Excuses is a blues song I wrote late last year.   The song tells the story of a guy full of lame excuses for his girlfriend.  We recorded it at Southern Ground in Nashville with great session players.  My producer Tony Sarno asked the wonderful Bekka Bramlett to sing it and she gave us an incredible vocal performance.  I am delighted the song is getting good reviews and radio play.
4.What makes your productions unique? And how would you describe it? (genres/sub-genres)?
Sorry Excuses is a traditional blues song.  Our other songs are a mix of country, country rock and southern rock style music and are made to be performed live.  I have been lucky to work with great producers, Tony Sarno and Brad Hill, and talented Nashville session players.  Wondering Why and Happy Ending (Remix) both charted in Europe on the Hotdisc Top 40 country chart. 
Rusty Gear songs have been widely playlisted on Spotify and have over 400,000 streams.
5.Who are your biggest musical influences? And any particular artist/band you would like to collaborate with in the future?
We grew up playing the Allman Brothers, Lynyrd Skynyrd and Marshall Tucker.  I  love the harmonies of Poco and Crosby, Stills and Nash, which has also influenced my original music. As for collaborations, I am delighted to have worked with Bekka on Sorry Excuses and would love to work with her again.   Today, I am a big fan of the Tedeschi Trucks Band and Delbert McClinton.  As a songwriter, it would be great to have an artist of that caliber play one of my songs. 
6.Which is the best moment in your musical career that you're most proud of? (awards, projects or public performances etc)
Our first single, Wondering Why, which was co written with Lydia Miller and features Hannah Bethel on vocals, reached number one on the Hotdisc Top 40 and number 51 on the Billboard Country Breakout Chart.  Sorry Excuses has also had some early success on blues radio.  What I enjoy most is playing the original music live and seeing the crowd enjoy and sing along.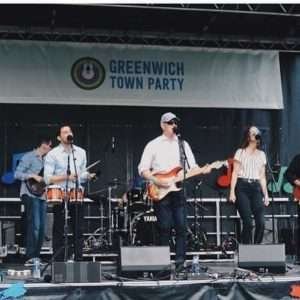 7.What advice would you give to aspiring musicians?
Follow your heart and gut on your original compositions and perform live to make sure you are connecting with your audience.  Build a fan base and social footprint.  Find great people to work with.
8.If you had one message to give to your fans, what would it be?
Thanks for listening and be on the lookout for new music. 
9.What's next for you? Any upcoming projects or tours?
I have four new originals coming, including a new song for female vocals that I am really looking forward to cutting.  We have some shows coming up later this year, so keep your eye on Rusty Gear on Facebook. 
 To know more about Rusty Gear, please visit: