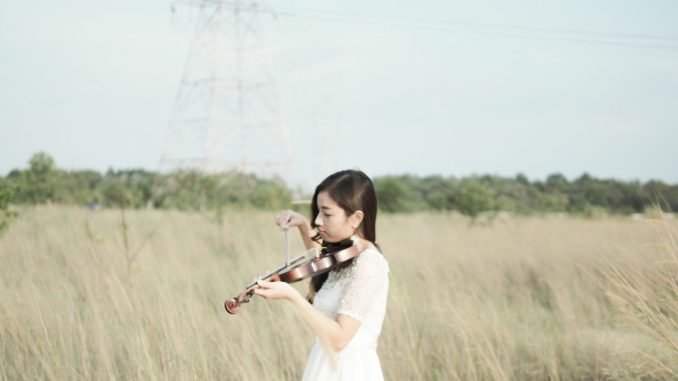 Photo by Simon Leonardo:  
Are you a violin enthusiast? Then, you must know that finding the ideal violin can feel overwhelming, especially if you're a beginner or lack knowledge about the instrument. With an array of choices, it's crucial to conduct some research before making a purchase. In this guide, we will explore the factors to consider when selecting a violin and share expert tips to help you discover an instrument that perfectly matches your needs and preferences.
So, if you are planning to buy violins and need expert guidance on the buying process, go through this blog. 
Step 1: Determine Your Budget
Before embarking on your search, it is essential to establish your budget, and violins can vary in price from a hundred dollars to a thousand dollars. While it may be tempting to opt for the option, remember that quality plays a role when it comes to musical instruments. Consider investing an amount that aligns with your dedication to learning and playing the violin, and then buy violins according to your preferences. 
Step 2: Choose Between New or Pre-owned
Once you have established your budget, you must decide whether you prefer purchasing a preowned violin. Both options come with their sets of advantages and disadvantages. New violins offer better conditions and often deliver superior sound quality, while pre-owned violins may possess unique characteristics and come at a more affordable price point. However, it has been observed that veteran violin players prefer pre-owned violins 
It's always a decision to test out an owned violin before making a purchase to ensure it is in good condition.
Step 3: Explore Sizes
There are sizes of violins available, each suited for specific age groups and body types. It's crucial to select the size in order to guarantee comfort and proper technique. Violins can be found in size (4/4), 3/4, 1/2, 1/4 1/8 1/10, 1/16, and smaller sizes for children. It is recommended to consult with a teacher or a violin retailer to determine the size for you or your child. Selecting the right size of violin according to your age will give you the perfect playing experience. 
Step 4: Consider the Tone and Sound Quality
One of the aspects to consider when choosing a violin is its tone and sound quality. The tone refers to the character and richness of the sound produced by the instrument. Different violins possess qualities, and personal preference plays a role in determining which one is deemed superior. It is essential to try out violins by playing them in order to find one that resonates well with your ear and playing style.
Step 5: Try Before You Buy
Only make a violin purchase after trying it. Playing the instrument allows you to evaluate factors such as playability, sound projection, and overall feel.
When it comes to choosing the violin, there are important factors to take into account. First, ensure that the violin you select is properly set up, making it easier to play and enhance the quality. Additionally, it's worth asking about any accessories that may be included with the violin, such as a lightweight case rosin for the bow, spare strings, and a high-quality bow. 
Conclusion 
In conclusion, finding the perfect violin requires thought and consideration. Take into consideration your budget while buying the violin. Additionally, you must decide whether you prefer a used or brand-new instrument. It's also essential to explore sizes and consider which tone and sound quality align with your preferences; before making a purchase, always test out violins firsthand. Seek advice from experts in the field. Lastly, pay attention to the materials used in constructing the instrument as well as any accessories that come with it. Additionally, always buy violins from reputed dealers. By following these guidelines, you'll be well-equipped to find an instrument that will accompany you on an enriching journey with the violin.