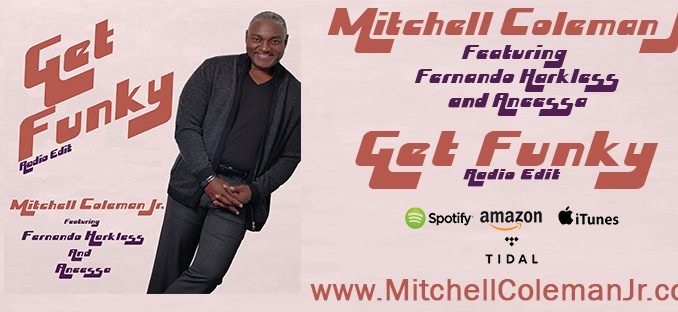 Funkmaster, Mitchell Coleman Jr.is  gettin funky again along with saxophonist Fernando Harkless and  smooth jazz vocalist Aneessa, Within the freedom of their own talent, they all come together to create a groovy, danceable tune that's excitingly delicious.
Another Michael B Sutton production, "Get Funky" is a funky mix with breathtaking tightness; the saxophone, electric guitars, flutes and the vocal cruising of Aneessa, all come together to make you feel that you are having a wonderful night out. Bonuses include inspiring piano and synths, and the formidable rhythm section of bass and drums urges you to burst a move or two.
You get to live in the moment and let go of your worries when you listen to such a record. This is something that's missing in today's world, as many of us forget how to take away what's on our mind and relax. But no matter what situation you are in, "Get Funky" is a good therapeutic record to help you have a great time. Mitchell Coleman Jr's bass playing is at the foundation of this serious funk and there is one funky bass lick throughout " Get Funky" that makes one hope his thumbs are insured!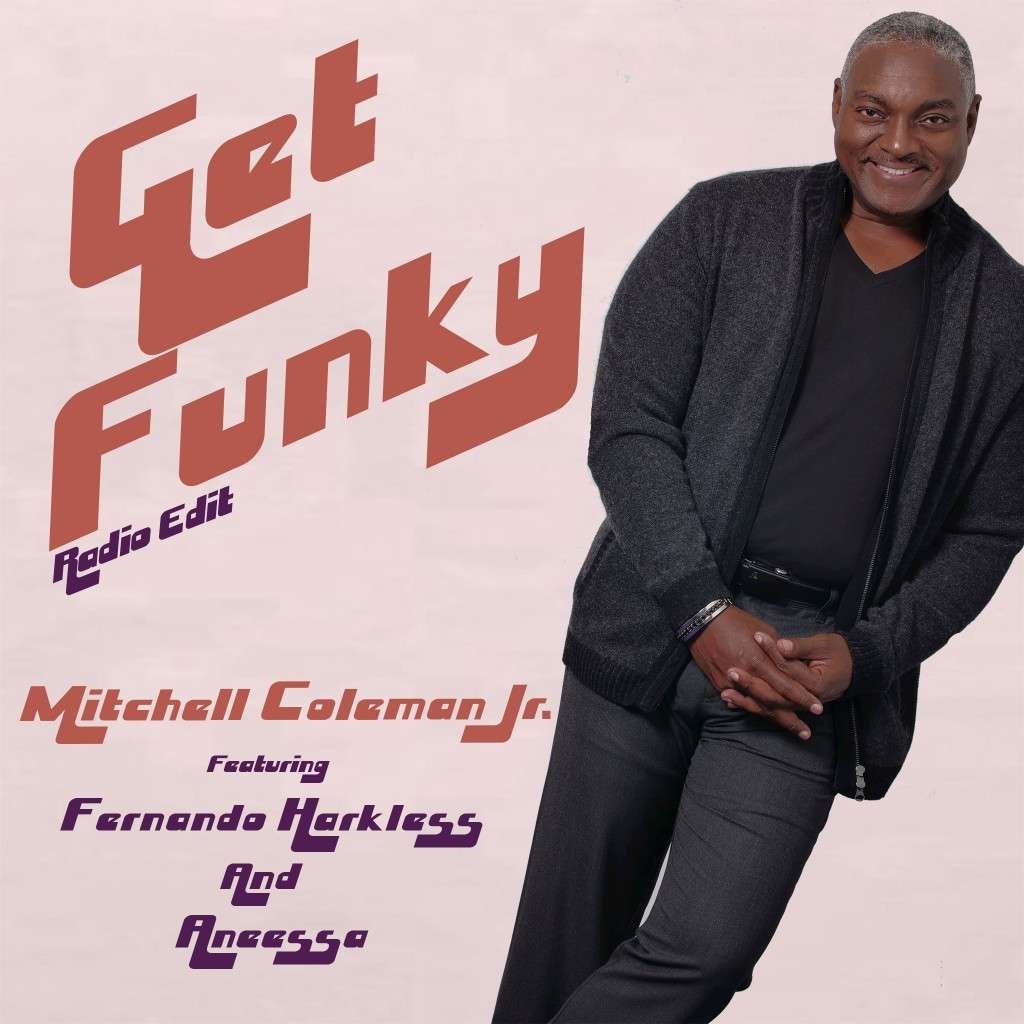 This record superbly generates a grooving vocabulary for the new century's jazz, as it works elements of hip-hop rhythm and rock expressionism into a precise and dazzling jazz hybrid. The solos also dominate on this song, and the sparse but dramatic use of a few other unique sounds is smart and wise rather than cheesy.
The sense of such artists playing more on the edge is earned rather than just dialed up by the producer. Several notes are played for more beauty and rhapsody, gushing into different melodies, and the result is a as thrilling as it is unexpected.
"Get Funky" is just the kind of inspiration that modern instrumental jazz needs these days. More so to continue a relative rise among players who are finding ways for jazz to rise above the merely accomplished to become something that is emotional and compelling—and not just for aficionados but for listeners who might not listen to jazz as a habit.
To know more about Mitchell Coleman Jr., please visit, http://www.MitchellColemanJr.com