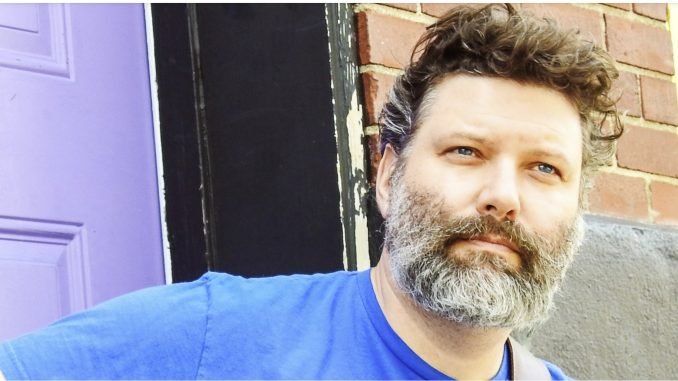 After an 18-year hiatus, Ottawa-based singer/songwriter Johnny Eaton resurfaces with his latest album, "here's the thing." This 12-song collection takes listeners on a captivating journey through Canadiana, offering a blend of traditional country, heartfelt folk, and glimpses of neo-Soul. With a voice as weathered as a cherished pair of boots, Eaton's poignant tales transport us to a time when all it took to start a new life was a guitar and a Greyhound ticket.
"here's the thing" showcases Eaton's full musical range and serves as a testament to his growth as an artist. The album was crafted over the past few years, drawing inspiration from his past experiences and reflecting on his present state of being. Recorded at La La Studio in Gatineau, Quebec, under the guidance of producer Gareth Auden-Hole, this release boasts an impressive lineup of collaborators, including guitar maestros Noah Zacharin and Jimmy Bowskill, along with other prominent figures from the Ottawa roots music scene.
Eaton's songwriting prowess shines throughout the album, with tracks like "Nova Scotia's Shores," "Lost In Manitoba," and the epic, 10-minute opus "Resolution" offering intricate storytelling and vivid imagery. Each song is imbued with a personal touch, drawing from Eaton's memories and paying homage to Canada's troubadours. The attention to detail and the unapologetic sincerity in his delivery make these tracks truly resonate.
One notable aspect of "here's the thing" is the underlying growth and perspective that comes from having a relatively stable life. Eaton's experiences in various parts of Canada, his pursuit of education, and his current employment as a cartographer in Ottawa have all contributed to his evolution as a songwriter. This newfound stability has allowed him to delve deeper into his craft and create music that is rich in authenticity and emotional depth.
Standout tracks such as "No-Way Train," "Flint And Steel," and the title track "Here's The Thing" beautifully capture Eaton's artistic vision, showcasing his ability to convey genuine emotions without resorting to excessive sentimentality. These songs resonate with a sense of honesty, and their introspective nature invites listeners to embark on a journey alongside the artist.
"here's the thing" marks a long-awaited return for Johnny Eaton, and his music reflects the wisdom and experiences gained over the years. This album is a testament to the power of storytelling, showcasing Eaton's ability to create a vivid musical tapestry that speaks to the heart of the Canadian experience. With his weathered voice and sincere lyrics, Eaton has crafted a collection of songs that deserve attention from music enthusiasts seeking an authentic and captivating musical journey.
Overall, "here's the thing" is a triumphant comeback for Johnny Eaton, and it solidifies his place in the Canadian music landscape. This album not only delights existing fans but also invites new listeners to discover the profound storytelling and soulful melodies that define his artistry.
Listen: https://www.johnnyeaton.com/music
Follow Johnny Eaton