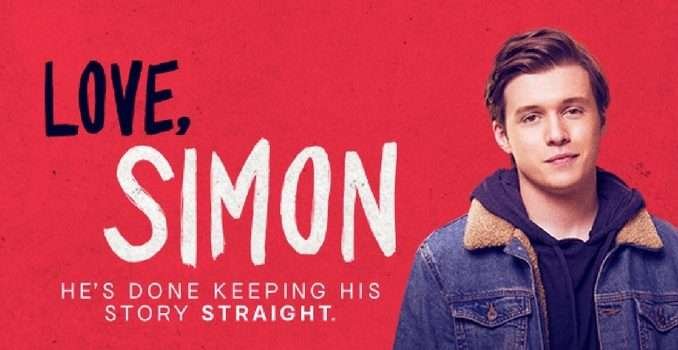 "Enjoy the spring of love and youth" is a verse in a Longfellow poem that extols the season when trees bloom, birds sing, and buds blossom, comparing springtime to the joys of youth – full of life, yet fleeting.
The rites of passage that occur from adolescence to adulthood happen to be the focus of a bunch of films opening this spring, coming-of-age tales filled with youthful abandon, antics, and adventures.
Many of these films also involve "a little romance," the title of a charming 1979 movie starring a young Diane Lane in her big-screen debut that tells a story of first love like many favorite films that followed – from "Sixteen Candles" and "Say Anything," to "The Notebook" and "Titanic," to "Twilight" and "The Fault in Our Stars" – all paying homage to the greatest teen romance of all, "Romeo and Juliet."
The month of March already ushered in films featuring plenty of teenage drama and budding talent that are sweet for streaming if missed in theaters.
"Love, Simon" is the story of a 17-year-old (Nick Robinson from "Everything, Everything") who falls for an anonymous classmate online while freaking out about coming out as gay.  The film "Flower" has a wisecracking teen (Zoey Deutch from "Why Him?") involved in a money-making scheme to foil a school predator.
In "Midnight Sun," a sheltered girl with a life-threatening sensitivity to sunlight (Bella Thorne from "The DUFF") finds love. And the Steven Spielberg film, "Ready Player One," places a teenager (Tye Sheridan, named one of Variety's 10 Actors to Watch) in a high-stakes virtual reality game.
Adolescent angst and adrenaline continue in the following recent releases and films still to come that include two stand-out documentaries associated with growing up.
APRIL
"Blockers" (April 6; comedy; rated R): Julie (Kathryn Newton from "Three Billboards Outside Ebbing, Missouri" and "Big Little Lies") and her two friends make a pact to have sex for the first time on prom night – little do they know their parents have hatched a plan to stop them.
"Lean on Pete" (April 6; drama/adventure; rated R): Charley (Charlie Plummer in a "break-out performance," The Hollywood Reporter) is a lonely 15 year old who moves to Portland with his single father and befriends an aging horse at a local racetrack who he will do anything to save.
"The Miracle Season" (April 6; drama/sport; rated PG): The true story about a girls' high school volleyball team that bands together after the tragic death of the star player finds new captain Kelly (Erin Moriarity from "Captain Fantastic") tasked with motivating the team to compete in the state championship.
"Truth or Dare" (April 13; horror/thriller; rated PG-13): Young antics go awry in this Friday the 13th release that has Olivia (Lucy Hale from "Pretty Little Liars") and Lucas (Tyler Posey from "Teen Wolf") joining a group of friends in a seemingly harmless game that turns deadly.
DisneyNature's "Dolphins" (April 20; documentary; rated G): This vibrant documentary narrated by Owen Wilson tells the story of Echo, a young  dolphin who must grow up and take on new responsibilities in order to survive and thrive in a remarkable undersea world.
MAY
"Life of the Party" (May 11; comedy; rated PG-13): Reminiscent of the comedy classic "Back to School," this time Melissa McCarthy plays the parent heading back to college with her daughter Jennifer (Debby Ryan from "Every Day") and plunging headlong into the campus wild life of fun and frat boys.
"Class Rank" (May 11; comedy/romance): Eric Stoltz, the teen charmer in "Some Kind of Wonderful," directs this film about two high schoolers, Veronica (Olivia Holt from "The Standoff") and Bernard (Skyler Gisondo from "Vacation"), who take on the local school board while learning about love.
"The Manor" (May 18; horror; rated R): Amy (Christina Robinson from "Emma's Chance") just turned 18, but instead of celebrating with friends like most teens she goes away with her mother to a solitary place called Anders Manor where she is haunted by horrific visions at an impromptu "family reunion."
"Book Club" (May 18; comedy; rated R): Although this isn't a teen film, it is young love (or lust) that leads four lifelong friends played by Diane Keaton, Jane Fonda, Candice Bergen and Mary Steenburgen on their own silly shenanigans to bring their sexy back while reading the "Fifty Shades of Grey" books.
"Solo: A Star Wars Story" (May 25; adventure/sci-fi): Directed by Ron Howard, the latest entry in the ongoing space epic explores the events prior to "Star Wars: A New Hope" and features a young Han Solo (Alden Ehrenreich from "Beautiful Creatures") who has dreams of becoming the best pilot in the galaxy.
JUNE
"Adrift" (June 1; adventure/romance): Based on a true story of survival, Tami (Shailene Woodley from the "Divergent" series and "The Spectacular Now") and Richard (Sam Claflin from "The Hunger Games" films), embark on first love and then a sailing voyage that places them in the eye of a monster hurricane.
"Hearts Beat Loud" (June 8; drama/music; rated PG-13): Teenager Sam (Kiersey Clemons from "Neighbors 2: Sorority Rising") forms an unusual bond with her father when the two become songwriting partners the summer before she leaves for college.
"Won't You Be My Neighbor?" (June 8; documentary/biography): This documentary celebrates the life and work of the late Fred Rogers, the man in cozy cardigans and comfy shoes who doled out life lessons for children now grown on "Mister Rogers' Neighborhood" for more than 30 years.  This year marks the program's  50th anniversary, with fitting tributes and news that Tom Hanks has signed on to play everyone's favorite neighbor in the feature film version of Rogers' life, "You Are My Friend."
"On Chesil Beach" (June 15; drama/romance): Actress Saoirse Ronan, who has delivered a succession of award-worthy performances that have taken her from childhood in the films "Atonement" and "The Lovely Bones," to the cusp of adulthood in "Lady Bird" and "Brooklyn," returns in her second drama based on an Ian McEwan novel about a disillusioned young couple on their honeymoon in 1962 England.
While teens mature and move on, the stories of their lives and loves never grow old.  Young audiences – and adult moviegoers, too – can delight in this special time with the abundance of films this spring.
BY GRACE MCQUADE
source TheislandSnow