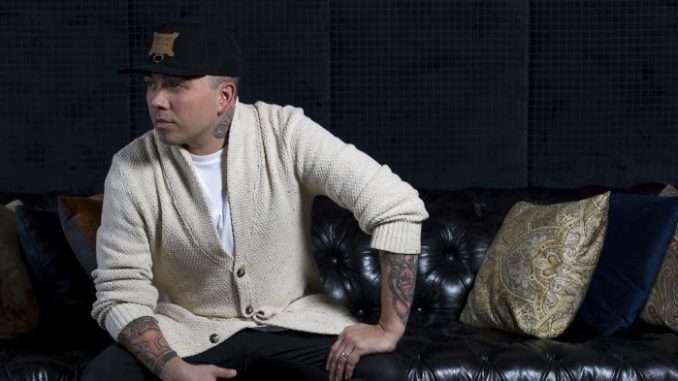 J
ARED LEE GOSSELIN – Multi Platinum, Grammy Award Winning Producer.
A native of Detroit, aka "The Motor City" and home of the revolutionary Motown Records, Jared Lee Gosselin 
(J Lee) is the young and gifted super-producer with a phenomenal creative touch and technical aptitude who has contributed to a massive string of hits and to music's most celebrated artists.
With a resume noting collaborations with India.Arie, Macy Gray, Floetry, Game, Corrine Bailey Rae, Young Jeezy, Keyshia Cole, and Nicole Scherzinger (Pussycat Dolls) to name a few, this extraordinary musician maintains the title of credible and established producer, while transitioning to the forefront as an emerging recording artist.
1.How did you get started in the music and entertainment industry?
I ended up getting a pretty early start, when I was in High School I played in a few bands and got into DJing, playing house parties and doing DJ Battles. My best friend and I decided to go to school for engineering while we were in High School still, while we were in school one of the professors Bob Dennis (Legendarty Motown Mastering Engineer) introduced us to Barrett Strong and Robert Bateman, we ended up interning for them for a few years working with artists that they were developing and writing and producing for.
During the time we were in school we built a studio together in Detroit and started recording all of the local Hip Hop acts in the city, this was prior to Eminem getting signed and becoming one of the biggest artists in the world, see that transformation in the city was incredible. We would record and mix lots of the local talent in that world and space.
From there I was introduced to Proof from D12, I ended up opening up a studio with him and worked on his albums and the D12 projects along with a-lot of the amazing talent in the city that was on the rise. Proof introduced me to a young lady by the name of Dina Rae whom was singing on all of the Eminem records (Superman, Pimp Like Me etc) she ended up getting a deal through Motown UMG so I ended up traveling with her to LA to produce, engineer and DJ for her project.
When I got to LA at this time my attorney Bernie Lawrence Watkins said that I had to meet Dave Pensado, she set up a meeting for me when I got there Dave said "Play your 3 best records" I ended up playing him maybe 10 songs. Dave said he had to introduce me to somebody, that person was Damon Elliott and Forest Whittaker, so I walked in to meet these guys and continued to play them records. I ended up getting offered a production deal and worked on music for many films that Forrest was involved with along with some other that Damon brokered movies like (Fat Albert, First Daughter, Shrek, Shark Tale etc..)
This was what initially opened up the doors for me.
2. When did you know you could make a living at Producing and Engineering?
I knew pretty early even from when I just had the studio in Detroit that I could make a living off of producing and mixing records. When the bigger film projects started coming in I really knew this was something where you could potentially make a-lot of money. A-lot of it is being connected with the right people and I was getting into the right circles.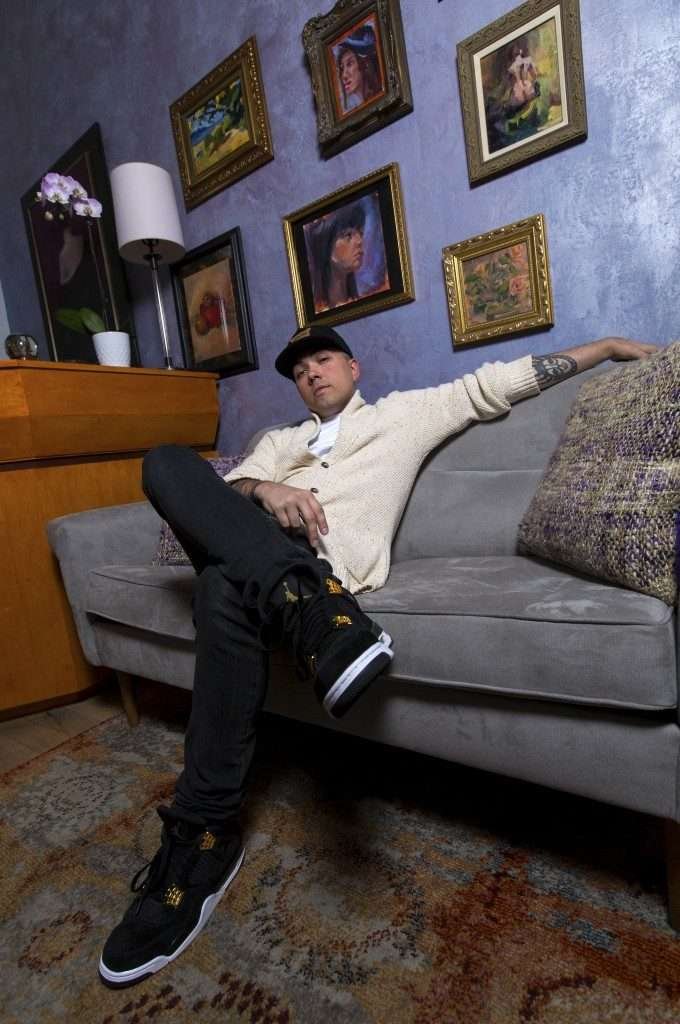 3. You've worked with some legendary artists. Is there on artist that stands out that you enjoyed working with more than others.
We worked with JoJo when she was very young like 13yrs old and just breaking, that was pretty incredible to hear such an amazing voice and to be open to pretty much whatever you suggest was amazing. Pure raw talent!
Another amazing one is Marsha Ambrosia from Floetry, working with her was an amazing experience. She has one of the most amazing voices in my opinion, she would literally do her entire background vocal arrangement first and go back and sing her leads at the end, I was in awe recording her and putting these songs together for the Floetry "Flo'ology" album  I was producing.
4. You've worked with Macy Gray, India Arie and many others. How did these projects come about?
When I was working on the various film projects at Enterprise in Burbank CA Macy walked into the room while I was working on a track and said I want that track your working on. LOL That was literally the beginning of an 8 year working relationship, she said when I start my new album I want you to produce it. I was stoked and a fan of her music, her first album with "I Try" was a favorite of mine.
I remember going back to MI, my first daughter Harmony was just born and I got the call from Macy to come back to LA and start working on the record. We worked on that album for 2 1/2 years before it came out on Geffen/Interscope that was the "BIG" album.
With India one of my partners was really good friends with her, he set it up for us to go out to her house in ALT and work on a bunch of songs together. While we were there we did maybe 5 songs or so. The songs we did end up being used across several of her albums, I still have some unreleased records that are amazing and hope to see come out one day..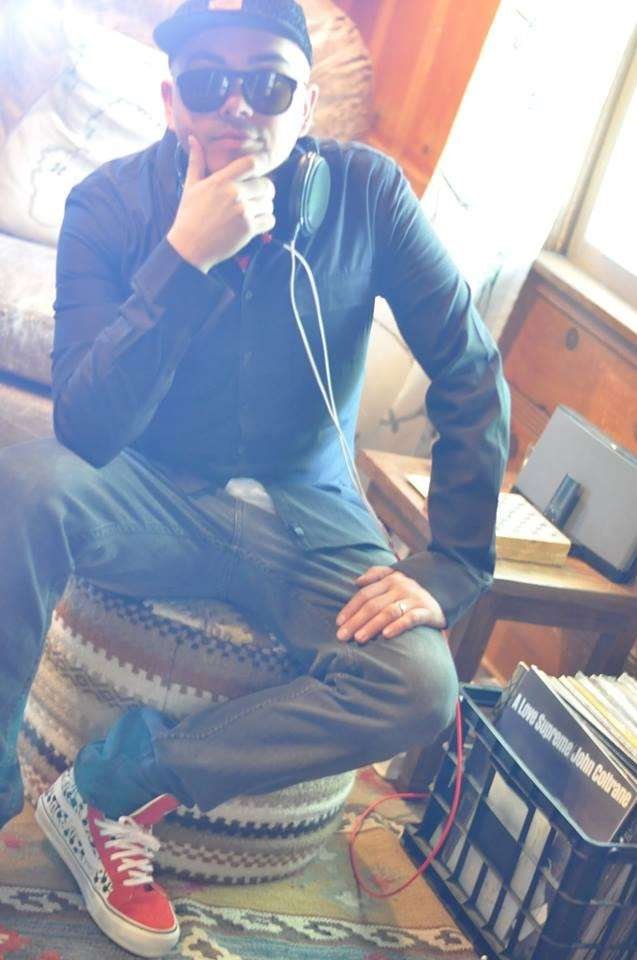 5. How many of the artists you work with are able to match live what they've done in the studio? Is this the norm?
I think its tough now with the level of production and how "perfect" everything needs to sound to be commercially viable. Even some of the best singers are melodyned and have auto tune on the vocals to keep things tightly in sync. I would say its 50/50, some of the artists I have seen that I work with actually sound better live than on the record, I think its a matter of having your "Studio Chops" and "Live Performance" balanced. The last thing you want as an artist is to go on stage and not be able to hold up it could literally make or break a deal, being prepared and having a great show and performance is very important.
6. What are your keys to your signature sound in mixing and production
Banging Drums, Crisp Vocals, Clean and a transparent mix over all. Also to capture the essence of what the record is, if its an EDM record or a 60's throwback record it needs to be authentic. Making sure to be up to date on the sounds happening now. The scope of music is ever changing and you have to be up to date on what going to happen next and to be ahead of the curve is everything.
7. In your opinion, what classifies as a good mix and a good master?
Having good dynamics, you should be able to hear everything that going on, good space and depth.
Crisp and clear..
8. What would be the major reasons to go into a professional studio over a home-recording set-up?
Mixing in a tuned room is really important, you are going to hear things you would not typically hear in your home setup.
Having a good space for vocals also, where your not going to get weird noise or cross talk in the recording. Making sure you have the right microphone for the recording and voice, thats something people don't always realize. You may have a great mic at your home but it may not suit the artist and voice, having options is a good thing. Put up a few different microphones and see what sounds best for the artist.
Home setups are great for writing and producing and getting the project started, but when its time to take it to the next level you have to prepared to go there.
9. How do you value Studio Time?
Studio time is very important, time is all we have, Make sure you are prepared and ready to get down and dirty and get your mission accomplished.