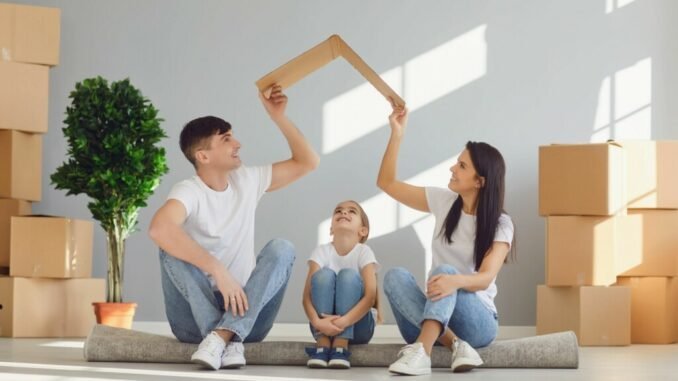 So many people are moving home on a more frequent basis in the modern world – the costs of which can certainly start to spiral out of control if you are not careful. Therefore, if you want to move home on a tight budget, you need to ensure that you have put in place the right measures and made the appropriate preparations.
There are a number of different elements involved in budget control during a house move, which are going to be discussed in the following blog post – so be ready to take notes and soak up the information, for doing so could help you save a significant amount of money when you come to move home.
Create Your Moving Budget
First up on the list, creating a moving budget will be worth your time and effort ten times over. Your budget should encompass all of the main areas of the move, including how much you are going to be shelling out to the moving company, the potential costs involved in the time it takes to move, and any other associated expenses, such as boxes, logistics, etc.
Ultimately, you are going to want to make your budget list as detailed as you possibly can. This way, you will end up with a stress-free, clear, and transparent list of what to do and when to do it – as well as how much each step and task will cost.
Find an Affordable Moving Company
If you are not going to be taking care of the entire move for yourself, you should put extra time and effort to finding an affordable moving company. While it may sometimes prove difficult to compare and contrast quotes, you are much more likely to grab yourself a better deal in this way rather than simply going for the first quote that comes through.
If you need to look at moving larger items, opting for the likes of specialist furniture shipping, for example, it is highly advisable that you get a quotation as early as possible in order to bag the best price. Furniture shipping is easy to find, but such services can become inundated and booked up quite quickly – therefore, it's better to consult specialist companies ahead of time so that you can plan your move with less hassle.
Sell Your Unwanted Items
One of the best ways to declutter and make money before you embark on the move is to sell any items that you no longer want or need. You can start either by listing your unwanted belongings online or see if there are any second-hand shops in the area that are willing to take them.
This step also ensures that you are cutting down on the amount of stuff that needs to be moved from one place to the next, which is obviously going to be worth doing since less luggage likely means a cheaper quote from a moving company.
Use Cheap Packing Materials
If packing materials are not included in your move, you can always look for stores and other people in your social network who may be able to offer you low-cost packaging for storing your items during transit.