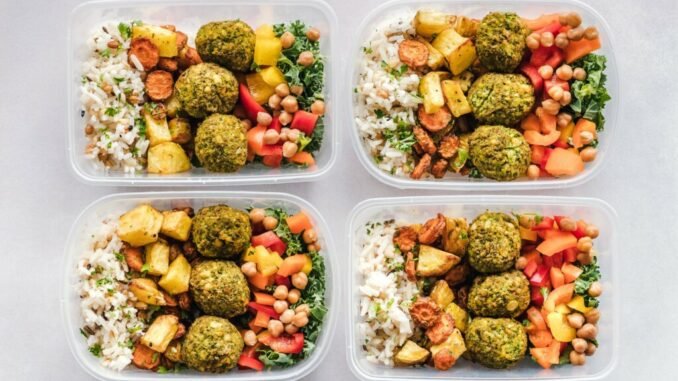 Cooking great food doesn't have to be a hassle. In fact, with the right tips and tricks, you can cook up a storm in your kitchen without breaking a sweat. This blog post is all about how to cook great food without the hassle – so read on for helpful tips and advice that will make your next meal time a breeze!
1) Plan Ahead
One of the best ways to avoid any kitchen hassle is to plan ahead. If you know what you're going to cook, you can easily gather all the ingredients and tools you need before getting started. This will save time and frustration later on. Another great way to plan ahead is to make a meal plan for the week. This will give you a variety of recipes to choose from, and it will help ensure that you have everything on hand when it's time to cook.
If you're feeling especially ambitious, why not try batch cooking? Batch cooking is where you cook multiple meals at once so that you have leftovers for later in the week. It's a great way to save time and energy in the kitchen.
2) Use the Right Tools
Having the right tools in your kitchen can make all the difference when it comes to cooking great food without the hassle. On the other hand, if you don't have the right tools, you might find yourself struggling to complete certain tasks, or you might wind up with a mess on your hands.
That's why it's crucial to invest in some quality kitchen tools. For example, an instant pot can be a lifesaver when it comes to quick and easy meals and will allow you to speed things up a notch, especially with recipes like these easy mashed potatoes in an instant pot. An air fryer is another excellent investment, as it allows you to cook delicious and healthy fried foods without using any oil. Of course, there are many other great kitchen tools – including a durable rubber cutting board that protects your knives and ensures food safety with its hygienic and easy-to-clean surface. So be sure to do your research and find the ones that will work best for you.
3) Cook Simple Meals
One of the best ways to cook great food without the hassle is to keep things simple. If you're cooking a complicated dish, there's a good chance that something will go wrong. That's why it's often best to stick to simple recipes that are easy to follow. There are plenty of great simple recipes out there – and most of them can be made in under 30 minutes. So if you're looking for an easy way to avoid kitchen hassle, try cooking simple meals instead.
4) Use the Right Techniques
If you want to cook great food without the hassle, it's important to use the right techniques. If you're not sure how to do something, or if you're using the wrong approach, chances are things will go wrong in the kitchen.
That's why it's important to learn as much as you can about cooking techniques. There are plenty of great resources out there, such as cooking blogs, cooking classes, and even online tutorials. Once you learn the basics, you'll be able to apply them to any recipe – and that means less hassle for you in the kitchen.
Cooking great food doesn't have to be a hassle. With these helpful tips, you can breeze through your next meal time without any problems. So don't wait – start cooking up a storm in your kitchen today!