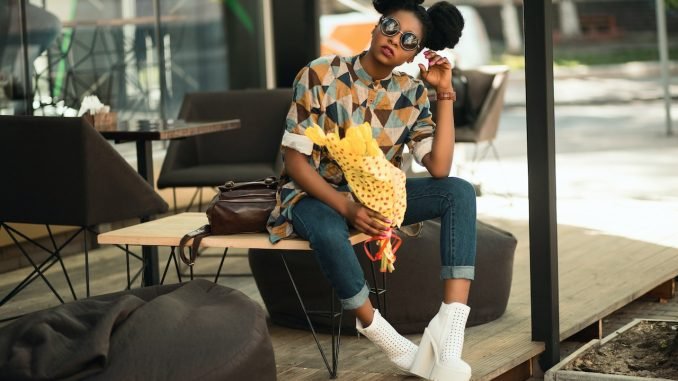 Photo by Godisable Jacob:
In the ever-evolving world of fashion, staying on top of the latest trends is crucial for those who want to make a statement with their style. As we step into 2023, the fashion landscape is brimming with exciting possibilities, offering a perfect blend of classic elegance and bold innovation. In this article, we'll explore the hottest trends in the fashion world, ensuring you're well-equipped to elevate your style game.
Sustainable Fashion: A Timeless Trend with a PurposeSustainable fashion continues to dominate the industry, reflecting a growing awareness of environmental issues. From eco-friendly fabrics to upcycled designs, embracing sustainable fashion not only enhances your wardrobe but also contributes to a greener planet. Dive into the world of conscious clothing and make a fashion statement with a purpose.
Versatile Athleisure: Comfort Meets ChicThe athleisure trend, a seamless fusion of athletic and leisurewear, remains a powerhouse in 2023. Comfortable yet stylish, athleisure pieces effortlessly transition from the gym to the streets. Explore the latest collections that seamlessly blend performance and fashion, allowing you to conquer both your workout and the fashion scene.
Timeless Classics: Wardrobe Staples That Never Go Out of StyleWhile trends come and go, timeless classics endure. In 2023, invest in wardrobe staples that stand the test of time, such as a well-tailored blazer, the perfect pair of denim, and a crisp white shirt. These pieces serve as the foundation of a versatile wardrobe, effortlessly taking you from casual to formal occasions.
Bold Colors and Prints: Express Yourself UnapologeticallyVibrant hues and eye-catching prints take center stage this year. Embrace the power of bold colors and patterns to express your personality through your wardrobe. Whether it's a vivid floral dress or a pair of statement-making trousers, let your clothing speak volumes about your unique style.
Tech-Infused Fashion: Where Innovation Meets StyleThe intersection of fashion and technology is creating groundbreaking designs. From smart fabrics that adapt to different temperatures to accessories with integrated tech features, explore the exciting world of tech-infused fashion. Stay ahead of the curve by incorporating these innovative pieces into your wardrobe.
Gender-Fluid Fashion: Breaking BoundariesFashion is becoming increasingly inclusive, with gender-fluid designs breaking traditional boundaries. Explore collections that celebrate diversity, offering styles that transcend gender norms. Embrace the freedom to express your identity through clothing that knows no limitations.
Conclusion:
As you navigate the ever-changing landscape of fashion in 2023, remember that the key to a truly stylish wardrobe lies in a thoughtful blend of trends, classics, and pieces that resonate with your personal style. Whether you're drawn to sustainable fashion, tech-infused designs, or timeless classics, the fashion world offers a wealth of possibilities to express yourself. Elevate your style this year by embracing the trends that speak to you and let your fashion choices become a reflection of your unique personality.