With Halloween the movie now in theaters and Halloween the holiday right around the corner, join us as we look ahead to the Fall and Winter 2018 holiday films to come. Much like last year, Hollywood's fall started off with a bang at the box office thanks to a horror movie (The Nun), before things cooled down a bit for the rest of September and the actual start of fall. Things have since picked up in a big way this month, as movies like Venom, A Star is Born and Halloween have all torn things up when it comes to ticket sales (and, in the case of the latter two, largely impressed critics).
All the same, there are still a lot of big films coming out in the last two months of 2018, even more so than there have been in years past. While a number of those late-year arrivals are Oscar hopefuls that will start off in limited release before gradually expanding to more theaters (see: The Favourite, If Beale Street Could Talk, etc.), there are also a whole lot of mainstream titles on the horizon – ranging from adult drama-thrillers to superheroes movies, Disney musicals, big-budget epics, and even a Transformers film that (believe it or not) looks pretty heartfelt.
As has been the case with our fall/winter holiday previews in the past, this year's list will focus on films that are going to be playing in U.S. theaters "everywhere" throughout November and December. With that in mind, here are our 15 Films to Check Out Over the Fall and Winter Holidays in 2018 (in the order of their release).
The Nutcracker and the Four Realms (November 2)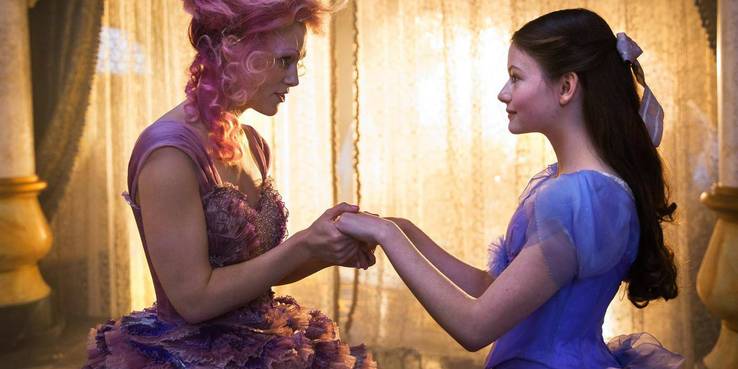 Plot Summary: All Clara (Mackenzie Foy) wants is a key – a one-of-a-kind key that will unlock a box that holds a priceless gift. A golden thread, presented to her at godfather Drosselmeyer's (Morgan Freeman) annual holiday party, leads her to the coveted key – which promptly disappears into a strange and mysterious parallel world. It's there that Clara encounters a soldier named Phillip (Jayden Fowora-Knight), a gang of mice and the regents who preside over three Realms: Land of Snowflakes, Land of Flowers and Land of Sweets. Clara and Phillip must brave the ominous Fourth Realm, home to the tyrant Mother Ginger (Helen Mirren), to retrieve Clara's key and hopefully return harmony to the unstable world.
The Breakdown: Disney's Nutcracker and the Four Realms trailers arguably bring Tim Burton's Alice in Wonderland to mind more than the Mouse House's recent live-action fairy tale retellings, in terms of their splashy production design and hero's journey adventure. Lasse Hallström's film also underwent substantial reshoots by Captain America helmsman Joe Johnston around the start of this year, enough so that the pair are sharing directing credit. Nutcracker and the Four Realms could end up being something of a shiny mess for it, but the hope is that this one has enough heart and charm to provide families with some classic Mouse House magic this holiday season.
The Grinch (November 9)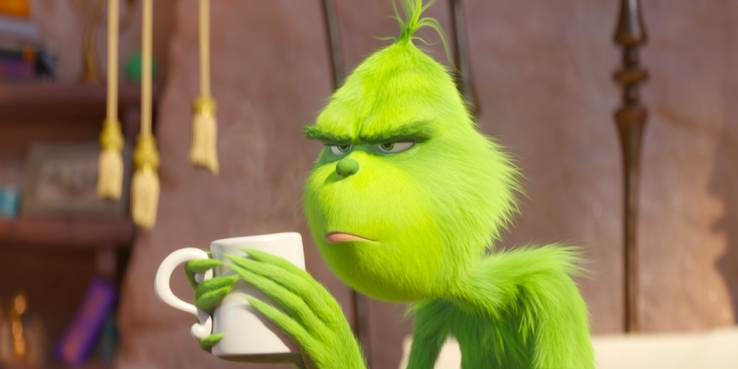 Plot Summary: Benedict Cumberbatch lends his voice to the infamous Grinch, who lives a solitary life inside a cave on Mt. Crumpet with only his loyal dog, Max, for company. With a cave rigged with inventions and contraptions for his day-to-day needs, the Grinch only sees his neighbors in Who-ville when he runs out of food. Each year at Christmas they disrupt his tranquil solitude with their increasingly bigger, brighter and louder celebrations. When the Whos declare they are going to make Christmas three times bigger this year, the Grinch realizes there is only one way for him to gain some peace and quiet: he must steal Christmas.
The Breakdown: Illumination's previous Dr. Seuss adaptation, The Lorax, is their lowest-grossing animated film to date, but things should play out differently with The Grinch. The combination of Benedict Cumberbatch as the titular green grump, Illumination's trademark zany humor and cutesy sidekicks, and everyone's love for Seuss' How the Grinch Stole Christmas source material ought to propel this one to greater box office heights… whether critics are onboard for the ride or not. Not to mention, the movie's November release date should allow it to gain a second wind in December, when more filmgoers are in the mood for some festive silliness.
The Girl in the Spider's Web (November 9)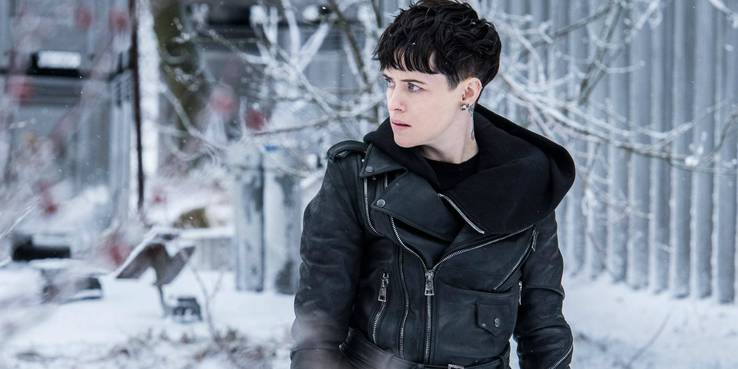 Plot Summary: A new Dragon Tattoo story comes to the screen starring Claire Foy as Lisbeth Salander, the fierce, outcast vigilante defender from the acclaimed Millennium book series created by Stieg Larsson, in The Girl in the Spider's Web.
The Breakdown: Claire Foy has already had a great year onscreen, thanks to her acclaimed roles in Unsane and First Man – but can she go three for three? That's the question hanging over The Girl in the Spider's Web, a revival of the english-language Millennium series that David Fincher launched with 2011's Girl with the Dragon Tattoo, but never got to continue. Foy as Lisbeth Salander seems to have even more in common with Batman than her predecessor in the role (Rooney Mara), but Don't Breathe director Fede Alvarez's Spider-Web may yet prove to be the shot in the arm this mystery-thriller franchise needs.
Overlord (November 9)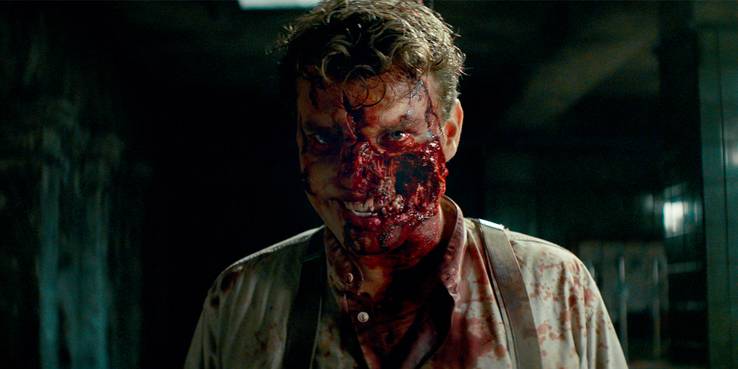 Plot Summary: With only hours until D-Day, a team of American paratroopers drop into Nazi-occupied France to carry out a mission that's crucial to the invasion's success. Tasked with destroying a radio transmitter atop a fortified church, the desperate soldiers join forces with a young French villager to penetrate the walls and take down the tower. But, in a mysterious Nazi lab beneath the church, the outnumbered G.I.s come face-to-face with enemies unlike any the world has ever seen.
The Breakdown: Overlord went over quite well on the festival circuit earlier this year, enough so that it's easy to forget that Bad Robot's WWII horror-thriller was originally believed to be Cloverfield 4 in disguise. It's too bad, then, that Paramount delayed the movie from its original late October launch date; it sounds like di
irector Julius Avery's historical monster flick would have made for pitch-perfect Halloween weekend entertainment. Nevertheless, Overlord seems worth checking out when it arrives in November, especially for anyone who's in the mood to spend two hours watching Nazi "zombies" (along with some plain ol' Nazis) get punched in the face.
Fantastic Beasts: The Crimes of Grindelwald (November 16)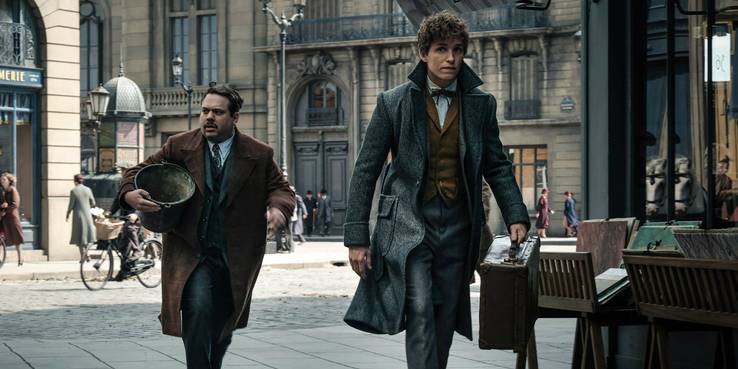 Plot Summary: Making good on his threat, the powerful Dark wizard Gellert Grindelwald escapes custody and sets about gathering followers, most unsuspecting of his true agenda: to raise pure-blood wizards up to rule over all non-magical beings. In an effort to thwart Grindelwald's plans, Albus Dumbledore enlists his former student Newt Scamander, who agrees to help, unaware of the dangers that lie ahead.
The Breakdown: The Fantastic Beasts sequel is the next major tentpole on the horizon and will almost certainly clean up at the box office, having the drawing power of J.K. Rowling's Wizarding World behind it. Yet, as far as the fan discussion goes, The Crimes of Grindelwald is having a rough time generating positive buzz, between the controversy over Rowling's stretching of the Harry Potter mythology (see also: the Nagini revelation) and Grindelwald himself, Johnny Depp, speaking out and calling further attention to the domestic assault allegations against him. Will things change once critics and general moviegoers have actually gotten to see the film for themselves?
Widows (November 16)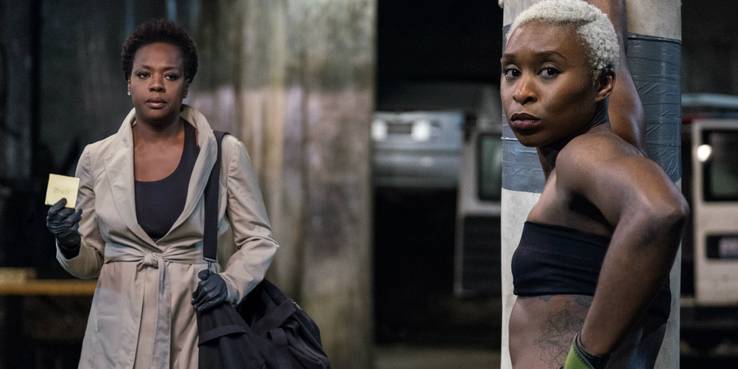 Plot Summary: "Widows" is the story of four women with nothing in common except a debt left behind by their dead husbands' criminal activities. Set in contemporary Chicago, amid a time of turmoil, tensions build when Veronica, Linda, Alice and Belle take their fate into their own hands and conspire to forge a future on their own terms.
The Breakdown: 12 Years a Slave filmmaker Steve McQueen is back in the awards season race this year thanks to Widows, his crime-thriller based on the 1980s British TV miniseries. The film has been widely celebrated throughout its festival circuit tour for everything from McQueen's direction to the stellar cast (led by Viola Davis) and the script by McQueen and Gone Girl writer Gillian Flynn. By the sound of it, Widows is one of November's must-see movies for adults and marks another intriguing point in McQueen's ongoing evolution as a storyteller. It's also good to see Bad Times at the El Royale's Cynthia Erivo back in another movie already.
Creed 2 (November 21)

Plot Summary: Life has become a balancing act for Adonis Creed. Between personal obligations and training for his next big fight, he is up against the challenge of his life. Facing an opponent with ties to his family's past only intensifies his impending battle in the ring. Rocky Balboa is there by his side through it all and, together, Rocky and Adonis will confront their shared legacy, question what's worth fighting for, and discover that nothing's more important than family.
The Breakdown: Judging by the Creed II trailers, it seems Creed director Ryan Coogler made the right choice when he handed the sequel's reins over to Steven Caple Jr. (while he went off and made Black Panther, instead). The film looks like a worthy followup to Coogler's Rocky spinoff/revival and might even succeed in bringing greater emotional depth to the Ivan Drago storyline from Rocky IV by pitting Michael B. Jordan's Adonis Creed against Ivan's now-grown son in the boxing ring. Assuming Creed II lives up to its potential, it shouldn't be long before Jordan and his rest of his crew start talking seriously about making Creed III next.
Green Book (November 21)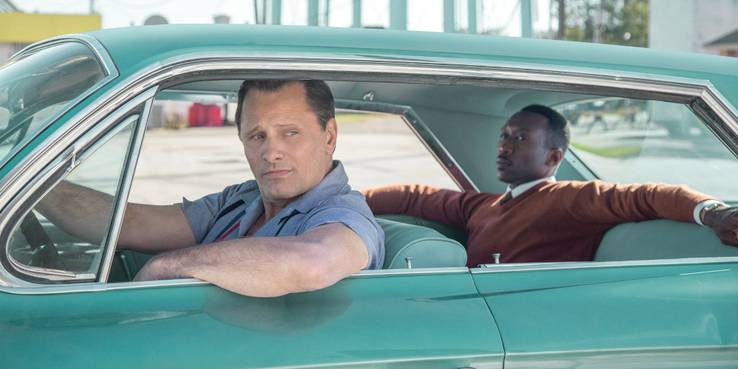 Plot Summary: Mahershala Ali and Viggo Mortensen star in this engrossing story of a working-class Italian-American bouncer who takes a job chauffeuring an African American classical pianist across the American South in the 1960s.
The Breakdown: It seems many (most?) people hadn't heard of this one before its trailer dropped back in August. Since then, however, Green Book has emerged as a critical darling on the festival circuit and is now considered a front-runner to land a Best Picture nod at next year's ceremony. Awards season prognosticators are calling it this year's Hidden Figures and it's easy to grasp why, seeing as it takes a crowd-pleasing approach to examining racism and U.S. history through the lens of a true story-based dramedy. The fact that Green Book was cowritten and directed by Peter Farrelly (yes, of The Farrelly Brothers fame) is just the icing on this cake.
Ralph Breaks the Internet (November 21)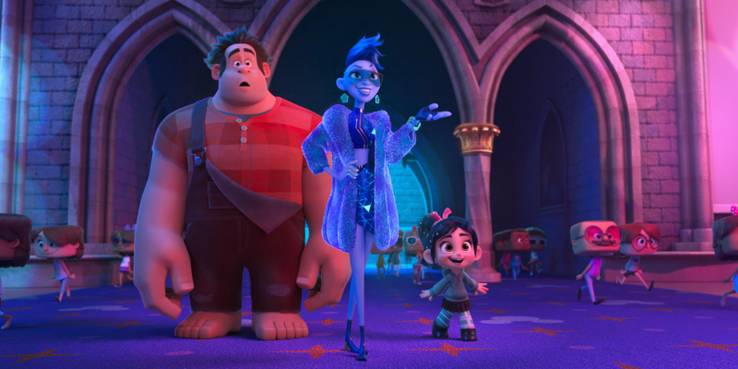 Plot Summary: Video game bad guy Ralph and fellow misfit Vanellope von Schweetz must risk it all by traveling to the world wide web in search of a replacement part to save Vanellope's video game, Sugar Rush. In way over their heads, Ralph and Vanellope rely on the citizens of the internet – the netizens – to help navigate their way, including a webite entrepreneur named Yesss, who is the head algorithm and the heart and soul of trend-making site "BuzzzTube."
The Breakdown: Animation has dominated the Thanksgiving box office frame for two years running and should end up taking the crown again in 2018, thanks to Disney's Ralph Breaks the Internet aka. Wreck-It Ralph 2. The original Wreck-It Ralph wasn't a monster hit on the level of the Mouse House's Frozen and Zootopia, but was perfectly successful in its own right and there's been a demand for more adventures with Ralph and Vanellope ever since. Ralph Breaks the Internet will further up the ante by including cameos from a variety of characters and IPs owned by Disney – most notably, a whole team of beloved princesses (ranging from S
Snow White to Moana).
Spider-Man: Into the Spider-Verse (December 14)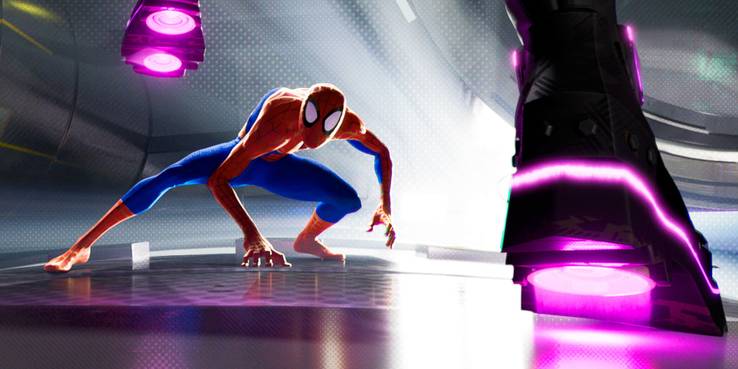 Plot Summary: Spider-Man: Into the Spider-Verse introduces Brooklyn teen Miles Morales, and the limitless possibilities of the Spider-Verse, where more than one can wear the mask.
The Breakdown: The best (possibly) has yet to come in the year of Spider-Man, even after Peter Parker suited up as Iron Spider during Avengers: Infinity War and spinoff Venom became a sizable success at the box office this month. Sony has Spider-Man: Into the Spider-Verse ready to arrive this December and the animated Spider-Man adventure continues to look and sound better with every new piece of footage that's released. In a year where the superhero genre has already broken fresh ground when it comes to representation and narrative innovation, it's fittingthat Miles Morales, Spider-Gwen and, heck, even Spider-Ham also get to join in the fun.
Mortal Engines (December 14)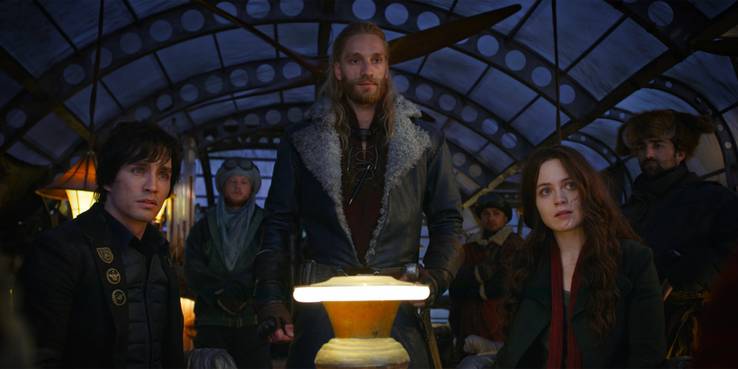 Plot Summary: Hundreds of years after civilization was destroyed by a cataclysmic event, a mysterious young woman, Hester Shaw, emerges as the only one who can stop London – now a giant, predator city on wheels – from devouring everything in its path. Feral, and fiercely driven by the memory of her mother, Hester joins forces with Tom Natsworthy, an outcast from London, along with Anna Fang, a dangerous outlaw with a bounty on her head.
The Breakdown: What happens when you make a Peter Jackson epic (technically) without Jackson? That's the question hanging over Mortal Engines, an adaptation of the YA post-apocalypse novel series that Jackson cowrote and produced, but didn't call the shots on (his Oscar-winning storyboard artist Christian Rivers did, instead). While the film's world-building and massive spectacle seem pretty impressive thus far, Mortal Engines currently isn't generating buzz the way Jackson's previous blockbusters have. Meanwhile, the fan discussion has taken a turn for the worse in response to the movie's changes to Hester's facial scarring. Still, all hope is far from lost when it comes to this December tentpole.
Mary Poppins Returns (December 19)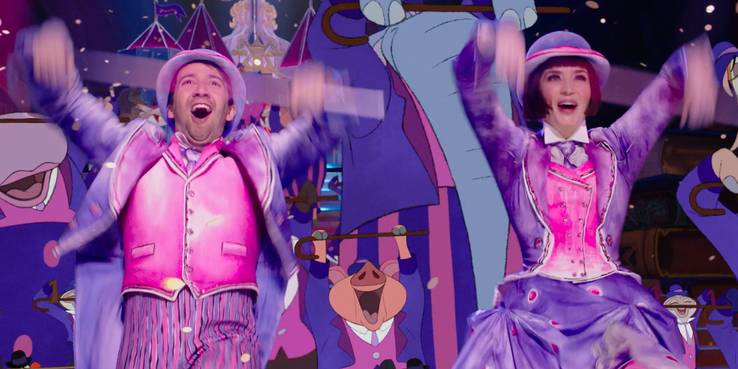 Plot Summary: In Disney's "Mary Poppins Returns," an all new original musical and sequel, Mary Poppins is back to help the next generation of the Banks family find the joy and wonder missing in their lives following a personal loss. Emily Blunt stars as the practically-perfect nanny with unique magical skills who can turn any ordinary task into an unforgettable, fantastic adventure and Lin-Manuel Miranda plays her friend Jack, an optimistic street lamplighter who helps bring light – and life – to the streets of London.

The Breakdown: After Winnie the Pooh returned to cheer up a middle-aged Christopher Robin during this summer's, well, Christopher Robin, Mary Poppins is coming back to help the now-grown Banks children (and everyone else, really) in Mary Poppins Returns. The Disney sequel appears to be as much an homage to the beloved 1964 Mary Poppins film as a continuation of the franchise, but in all the very best ways – right on down to having a live-action/animated musical number of its own. Even with all the other "event" films coming out in December, moviegoers would do well to find some time to enjoy another jolly holiday with Mary on the big screen.

Aquaman (December 21)

Plot Summary: An action-packed adventure that spans the vast, visually breathtaking underwater world of the seven seas, "Aquaman" stars Jason Momoa in the title role. The film reveals the origin story of half-human, half-Atlantean Arthur Curry and takes him on the journey of his lifetime – one that will not only force him to face who he really is, but to discover if he is worthy of who he was born to be… a king.

The Breakdown: The final superhero movie of 2018 further promises to be the grandest in scope, as it sends Arthur "Aquaman" Curry on a quest to unite the seven underwater kingdoms. James Wan's DC adaptation certainly won't be hurting when it comes to swashbuckling adventure either, what with the film's trailers promising lots of grand visuals (both on-land and under the sea) to go with its Aqua-quips and stylish action sequences. There's still plenty that could go wrong here (see also: the sometimes wonky CGI), but on the whole Aquaman has the potential to be a highly entertaining conclusion to this year's run of comic book tentpoles.

Bumblebee (December 21)

Plot Summary: On the run in the year 1987, Bumblebee finds refuge in a junkyard in a small Californian beach town. Charlie, on the cusp of turning 18 and trying to find her place in the world, discovers Bumblebee, battle-scarred and broken. When Charlie revives him, she quickly learns this is no ordinary, yellow VW bug.

The Breakdown: Bumblebee's heartwarming trailers have certainly done their part to stoke the fires of anticipation for Travis Knight's spinoff, especially among those who were feeling burnt-out on all things Transformers after five Michael Bay-directed entries. Longtime fans of the franchise seem equally pleased by how the movie returns the robots in disguise to their G1 designs, nods to a number of fan-favorite characters, and even fills in some plot holes in the larger Transformers film continuity. All in all, Bumblebee could prove to be a proper crowd-pleaser – even among people who only have the faintest inkling what a Decepticon and/or Autobot even is.

Holmes and Watson (December 25)

Plot Summary: The Step Brothers are reunited – this time playing the world's greatest consulting detective and his loyal biographer – as Will Ferrell and John C. Reilly star as Holmes & Watson.

The Breakdown: Ralph Breaks the Internet won't be the only John C. Reilly offering on this table this holiday season, thanks to his reunion with his Talladega Nights and Step Brothers costar Will Ferrell on Holmes and Watson. So far, the movie looks and sounds as ridiculous as one would expect for a Will Ferrell-fied take on Sherlock Holmes, but also just as harmlessly silly and playful. With end of year awards season contenders and big-budget offerings surrounding it on all sides, Holmes and Watson should comfortably fill the niche of broad comedy for the whole family to enjoy while everyone's together over the winter holidays