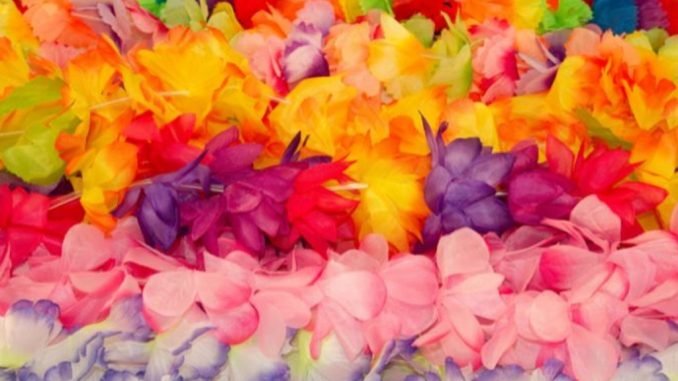 Photo by Jekaterinavlassova
Themed parties are a fantastic and fun way to spice up special occasions, parties, and events. A Hawaiian theme is a perfect idea for your next event. Here are the essential items for throwing a Hawaiian-themed party.
Hawaiian Cuisine
Any great event needs food and beverages. Whether you're throwing a birthday party, fundraiser, family function, movie night, or work event, you need food to feed your guests. With a Hawaiian-themed party, food is a great chance to let your theme shine. After all, traditional lu'aus show us that Hawaiians know how to throw a good party with an even better feast. Some fantastic Hawaiian cuisine to offer at your event include kalua pig, laulau, poi, lomi salmon, poke, pineapple, chicken long rice, and luau stew. These unique dishes will have your guests begging for seconds, so include them on your menu during your Hawaiian-themed event or party.
Traditional Lei
The traditional Hawaiian lei is another essential to have at your Hawaiian-themed events. It's a cultural custom in Hawaii to gift friends and family with lei at parties and special events. It's helpful to know ways to practice proper lei etiquette so you can utilize this cultural tradition with the utmost respect. For example, you should never take off a Hawaiian lei in the presence of the person who gifted it to you. Fortunately, there are various types and styles of lei that you can use for your party. From bright orchid lei to lush, green maile lei, there's a lei for everyone. Ensure you have enough lei for everyone attending your event, so no one feels left out of the fun.
Tropical Décor
Now that you have food and party favors, you'll want to think about decorations. Tropical décor is the perfect way to decorate for your Hawaiian-themed event. You want your party to feel like a gorgeous and relaxing tropical getaway in the stunning islands of Hawaii. To embellish your venue, you can use palm trees, sand, lei, tropical flowers, pineapples, tiki torches, sea animals, and hula leaves. You can also utilize traditional Hawaiian music to elevate the ambiance and get everyone into the tropical mood and mindset during the event.
As you plan your event, be sure to use these essential tips when throwing a Hawaiian-themed party. Get creative and pay attention to the details to make the most of your event planning process.