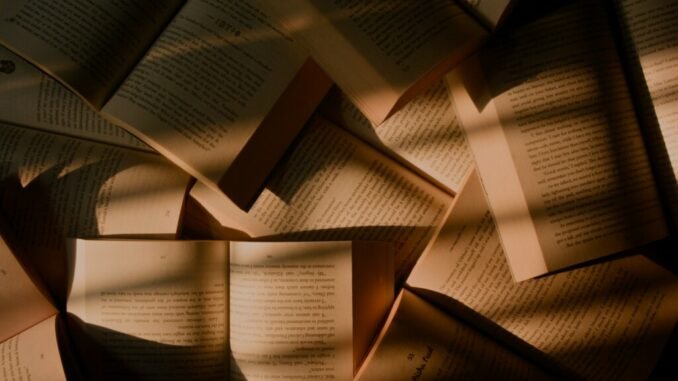 Photo by Rey Seven on Unsplash
Now that you've finally written your book and successfully self-published it, what's next? Well, the reality is writing the book is just the first part of a series of steps that you need to take if you want to become a well-known author. 
After publishing and taking your book live, it's time to start promoting it. For many new authors, this is the most difficult part of the process. Why? Well, when your budget is limited and you're not signed to a publishing house, promoting and marketing your book can be really hard. 
But don't worry, the tips that you're about to learn here will help get you on track to becoming the author of a best-selling title.
Build a Tribe or Following
Start participating in local and global literary communities. Find a list of the most popular literary communities and forums online, join them and start contributing. You can post your ideas, share your tips, ask for your book to be reviewed, and much more. 
The important thing is most writers are often willing to help new and upcoming writers because they know how hard it is to write that first book and then sell it. 
Look up book clubs that are local to you and connect with them. Meet up with the people in these clubs and just build those relationships. Also, make sure you have a website set up to promote your books. 
Provide Excerpts or Give Away Review Copies 
This is standard protocol in the book business. Authors often have to give away review copies to top reviewers on specific platforms like Amazon, other authors, industry leaders, and magazines. 
If you want, you can contact publishing houses too for a review –they're usually open to working with independent authors. Remember, just because you're self-published, doesn't mean you can't explore this angle. 
For example, publishers like Nova Science Publishers review lots of new titles frequently. The same applies to many prominent publishing houses. And when they find a good title, they're often more than willing to add that title to their inventory. 
Give away free excerpts of your book to curious readers too. For instance, Amazon provides a "Look Inside" feature. This allows potential buyers to download and read about 10 percent of your book. Take advantage of this by providing portions that end in cliffhangers. This will compel readers to buy the full book just to see what happens.  
Piggy Back on Other People's Audiences
Look for popular websites or social media sites related to your subject matter and offer to write guest posts for them. This is a great way to get some free publicity with minimal work. 
Some writers often do a round-up post featuring ideas and thoughts from well-known authors. You can and should do the same thing. Once the post goes live, you can contact these authors and let them know that the post featuring their insights is live. 
Most authors are often willing to share posts like that with their audiences, leading to increased website traffic for you and more book sales.