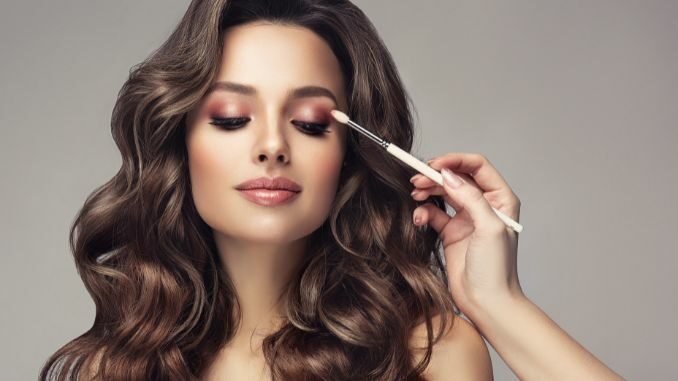 Adobe Image License: 321686568 – Image By: Sofia Zhuravetc
Look great from hour one to eight. Achieve long-lasting makeup looks by following a few key practices. Read on to discover the best ways to make your makeup last longer today!
Apply Primer Before Foundation
Primer is a must-have cosmetic product for a reason. Primer evens out your skin tone and minimizes imperfections. But it also creates a base for foundation and concealer. Without a base, makeup absorbs into your skin and fades away. Luckily, primer ensures a long-lasting look. For the best results, purchase a water-based primer rather than an oil-based one to prevent a greasy appearance.
Select Waterproof Eye Products
Wearing waterproof eye products is a great way to make your makeup last longer. In particular, eyeliner and mascara tend to smudge throughout the day. And to prevent "raccoon eyes," selecting waterproof makeup is a brilliant idea! You will look amazing all day with beautiful eye makeup.
Wear Topcoat Nail Polish
Did you know that one benefit of applying topcoat nail polish is that it makes your manicures last longer? Consider a topcoat as a shield to protect your polish from chips and breakage. It adds a smooth, shiny finish to your nails and prevents wear and tear. Don't hinder your manicures by forgetting to apply this product.
Blot Away Oil
If you have oily skin, it's easy for cosmetic products to absorb into your face and create a greasy appearance. The extra oil will smudge makeup and cause a "melting" look. Fortunately, blotting papers are here to the rescue! Keep oil blotting papers on hand to dab away excess grease. Remember, don't rub your face with the paper as that will remove makeup. Dab the oil away to maintain your makeup look.
Don't Touch Your Face
As tempting as it is, please avoid touching your face while wearing makeup. When you touch your skin, products rub off or smudge. Furthermore, you'll transfer germs and bacteria from your hands to your face. This can lead to acne as dirt and oil clog pores. So, hands off your face!
Use Setting Spray
Like topcoat polish for manicures, setting spray protects your makeup. It ensures everything stays in place while adding a nice glow to your face. Depending on your preference, setting sprays can have a matte or shiny finish. So, select the best product for your face.