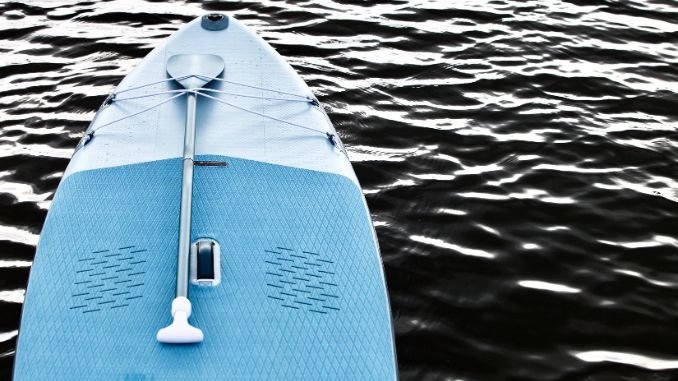 Does the thought of lifting weights make you want to quit exercising? Here are five strength-building sports for people who hate lifting weights.
There's a common misconception that building strength is synonymous with lifting weights. But what if the thought of dumbbells and barbells sends you running? Fear not! There are plenty of strength-building sports for people who hate lifting weights, and they're far from boring. Here are five dynamic sports that may convert you into a strength-building enthusiast without touching a weight.
Paddle Boarding
Stand-up paddle boarding is more than just a serene way to tour your local waterways; it's a full-body workout. Balancing on the board engages your core, while paddling through the water works your arms, shoulders, and back. It's a sport you can make as relaxing or as intense as you like.
However, there are rules for safe paddle boarding that one should adhere to. You should read these rules before paddle boarding for the first time. Following these guidelines will help you get the most out of your paddle boarding experience.
Boxing
Throwing punches in boxing isn't just a powerful way to relieve stress; it also builds muscle and improves cardiovascular health. A boxing workout involves more than just your upper body. It incorporates footwork, which improves balance and agility, and powerful leg movements that help tone your lower body. You'll be ducking, weaving, and punching, giving your whole body a rigorous workout. And the best part? You can set your own pace, making this activity perfect for beginners and pros alike.
Swimming
Swimming isn't just a lifesaving skill or a way to cool off on a hot day; it's one of the best strength-building sports for people who hate lifting weights. This low-impact sport is suitable for all ages and provides resistance training as you push against the water, strengthening muscles without straining joints.
Each stroke works out different muscle groups, so whether you're doing the butterfly stroke or freestyling, you get a full-body workout. Plus, swimming is an excellent way to enhance your lung capacity and stamina.
Rowing
Rowing is an exceptional sport for building strength, and it is a sport that people often overlook. This low-impact, high-intensity sport works out several major muscle groups, including your arms, legs, back, and core. You can use a rowing machine in the gym or get out on the water in a boat. In addition to strength-building, rowing also requires a great deal of rhythm and coordination, making it a complex and beneficial form of exercise.
Rock Climbing
Rock climbing is the ultimate sport for people who hate lifting weights but want to gain muscle. It requires lifting your body weight, providing resistance training similar to weightlifting. Indoor climbing gyms make this sport accessible year-round and offer a variety of challenges for different skill levels.
If you're searching for strength-building sports that provide excitement and physical benefits, give these activities a go. They prove that the journey to strength doesn't have to be monotonous. With the above options, you can tailor your workouts to what you enjoy most. Building muscle can be an adventure, one that doesn't require lifting a single weight. Pick a sport, get active, and watch as you become stronger and more empowered.
Image Credits:
FILE #: 451089041 By ST-art