An eclectic Mix of yesterday and today's hottest artists in Pop/R&B/Hip Hop/Smooth Jazz/Soul/Gospel ! We showcase independent music and are an authentic launching pad for unsigned talent, and heard in 68 countries ! Pump it up magazine Radio becomes KPIU  Radio January 31st, 2022!
Pump it up magazine radio has an average of 12000 listeners per month from mainly from USA,France,Italy,Great Britain, Spain, Russia, and other countries….
PUMP IT UP MAGAZINE RADIO OFFICIALLY BECOMES KPIU RADIO AS OF 31ST JANUARY 2022
Westlake Village, California's eclectic mix of yesterday and today's freshest and the doppest hits from the sounds of Pop, R&B, Soul, Hip-Hop, Gospel, and Smooth jazz music, is acquiring a whole new name in the next few days.
Shifting from the old Pump It Up Magazine Radio to now, KPIU Radio begins a new trail of renewed authenticity of launching unsigned talent while playing some of the best songs in the current music scene. The news about this adjustment surfaced a while back, even though there have not been any significant changes regarding the radio personalities.
Still ready to represent independent and mainstream music is a line up of talented creatives that have for a long time braced the airwaves like; Motown veteran Producer and CEO of thesoundofla.com, Michael B. Sutton, Pump it up magazine founder, Aneessa, GrandMixer Gms, and jazz-smooth Jazz music's Bernie C.
This positive shift in the right direction by the whole new KPIU radio is intended to offer over 12000 monthly listeners spread worldwide a brand-new feel of their long-loved music station. The radio has for a long offered a platform to a whole lot of new talents through its interview segment, which has promoted a couple of artists in the past. This unbelievable opportunity can still be realized if you tune in to KPIU radio.
KPIU radio assumes the brand that Pump It Up Magazine radio has held for a very long time and will continue broadcasting over the internet through https://www.pumpitupmagazine.com/radio and also available as a mobile app for Android OS in their popular Google Play store.
Setting a whole new sound and serenity in your home, office, and for your leisure time, KPIU radio is revamped just for you and is about to offer you a timeless feeling with the best in old and new school music.
PACIFIC TIME -Januaryr 2022
12:00 am – 2:00 am  Clubbing (EDM, Pop, Deep House)
02:00 am 5:am Soul-RnB – Funk
03:00am – 5 :00am Pop Music
05:00am – 7.00am Indie Artists Discovery
07:00pm – 9:00pm: TOP 20 – Bernic C. Jazz – Smooth Jazz Show
09:00 am 12:pm Urban Music
12:00pm -1:00pm: Pop Hits
01:00pm -2:00pm :Soul-RnB – Funk
02:00pm -4:00pm : Clubbing 
04:00pm -5:00pm: The Sound of L.A. artists (www.thesoundofla.com)
5:00pm – 6:00pm GRANDMIXER GMS RADIO SHOW (Old School/New School Hip-Hop-R&B-Soul-Funk)
07:00pm – 9:00pm: TOP 20 – Bernic C. Jazz – Smooth Jazz Show
09:00pm – 11:00pm: Cover of Popular songs
11.00pm – 12.00 am: 70s Soul
Download the App on your phone, click on the image below :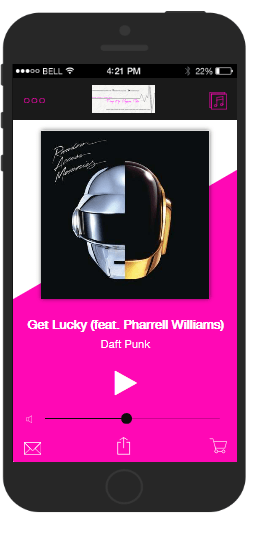 1) If you have an Amazon Echo or Dot -its now easy to listen to Pump It Up Magazine Radio at home with Alexa!

2) To enable Pump It Up Magazine Radio, just say "Alexa, play Pump It Up Magazine Radio". You only need to do this once!
Have Your Song Featured "In The Spotlight" on PUMP IT UP MAGAZINE RADIO

On Indie Playlist for 3 months
With iTunes link of your song

Announcement on Pump it up magazine Radio and newsletter sent all our subscribers

CD COVER added to Social media pages and front page square ad on www.pumpitupmagazine.com (Facebook, Instagram)