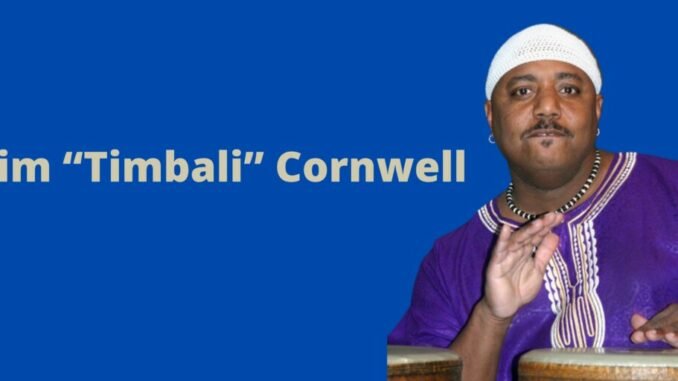 Tim "Timbali" Cornwell, a seasoned percussionist with 29 years of experience, has honed his craft through a combination of self-teaching and tutelage under esteemed mentors such as Baba Oloya Adelyamo and Markalino Diamond. Commencing his career in Cincinnati as a studio musician, Timbali contributed his talents to R&B luminaries like Midnight Star, The Whispers, and Carrie Lucas, lending his rhythms to various jingles and jazz recordings. In 1988, driven by his musical aspirations, he made the pivotal decision to relocate to Los Angeles, catalyzing the next phase of his journey in the music industry.
His trajectory swiftly ascended when, within a year, he secured the coveted position of percussionist for Janet Jackson's Rhythm Nation Tour—a milestone that has since become emblematic for contemporary percussionists. Faced with the industry's shift toward electronic music, Timbali innovatively merged electronic and traditional percussion, fashioning a dynamic live sound. His collaborations span an extensive repertoire, encompassing performances and recordings alongside nearly every major R&B/POP artist.
Renowned musician Babyface lauds Timbali's ability to elevate music, affirming that "Timbali always makes it feel better" when the musical harmony aligns flawlessly. Beyond his musical prowess, Timbali has lent his production skills to songs for major record labels and film projects, earning acclaim as a truly extraordinary and unparalleled talent within the industry.
For further updates and insights into Tim "Timbali" Cornwell's musical endeavors, you can connect with him via:
Facebook: Timbali Cornwell
Website: DanceShakers