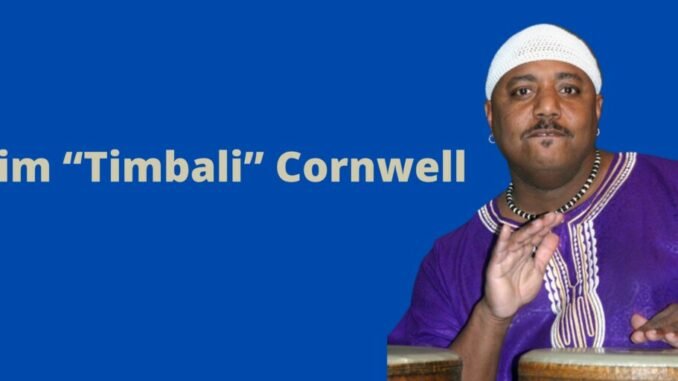 Tim "Timbali" Cornwell has been playing and studying percussion for 29 years. Although, self-taught, he has studied with renowned teachers, such as Baba Oloya Adelyamo, Markalino Diamond, and many others. Timbali started his career in Cincinnati as a studio musician recording with R&B acts such as Midnight Star, The Whispers and Carrie Lucas, also, performed on several jingles and jazz recordings. In 1988, Timbali decided to pursue his dream by relocating to Los Angeles to further his career in music.
Within a year's time, he auditioned for Janet Jackson and was chosen to be the percussionist for theRhythm Nation Tour.
Timbali feels this accomplishment has come to be a standard for the modern percussionist. Due to the industry's change of direction towards electronic music, Timbali developed ways of incorporating electronic and conventional percussion together to provide a live sound and feel. To date, Timbali has performed and recorded with almost every major R&B/POP artist.
According toBabyface: when he feels the music is just right, "Timbali always makes it feel better".
Timbali has produced songs for major record labels and film projects. Timbali is acknowledged by many as a truly rare and unique talent.
Facebook: https://www.facebook.com/timbali.cornwell
Website:  https://danceshakers.com/