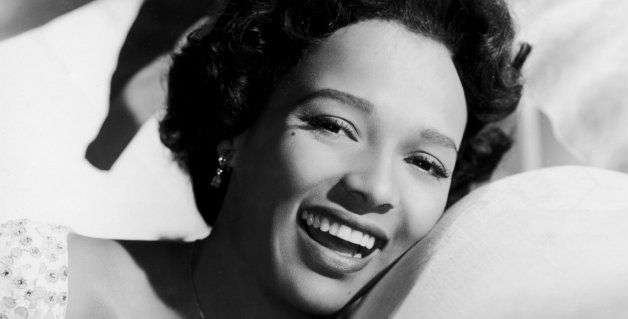 As a black woman, It can be difficult to find accurate and entertaining depictions of black womanhood on screen. If we're not being cast into one of several 
historic stereotypes
, we're erased completely. Of course I love to
 read a good book
, but it's nice to just watch a woman who mirrors our my reflection in a riveting story. That's why we put together this list of films about Black women.
4 Little Girls (1997)
4 Little Girls is a 1997 American historical documentary film about the 1963 murder of four African-American girls in the 16th Street Baptist Church bombing in Birmingham, Alabama. 
Watch here
.

Alex Haley's Queen (1993)
 – Starring Halle Berry
There are two sides to every story, the saying goes. For Alex Haley, one side was roots, the towering chronicle tracing severn generations of his mother's family. The othe side comes to the screen in Alex Haley's Queen, the remarkable history of a paternal side of the author's family.

American Violet (2009)
 – Starring Nicole Beharie and Alfre Woodard
Nicole Beharie (The Express), Will Patton (Entrapment, The Postman), Charles Dutton (TV's Roc, Mimic) and Alfre Woodard (TV's Desperate Housewives, Primal Fear) star in this gripping true-life story. Falsely accused of distributing narcotics in a school zone, Dee Roberts (Beharie) is offered a deal she can't refuse: plead guilty and accept a 10-year suspended sentence. The alternative: risk serving 16-to-25 in jail. Realizing a conviction would ruin her life, Dee decides to fight back. Suing the DA for racial discrimination, Dee battles impossible odds in a case that will not only change her life but the laws of Texas as well.

Anna Lucasta (1958)
 – Starring Eartha Kitt
A reformed streetwalker falls in love with the man her family wants her to fleece.

The Autobiography of Miss Jane Pittman (1974)
 – Starring Cicely Tyson
Watch here.

Beasts of the Southern Wild (2012)
 – Starring Quvenzhané Wallis
Hushpuppy, an intrepid six-year-old girl, lives with her father, Wink, in "the Bathtub," a southern Delta community at the edge of the world. Wink's tough love prepares her for the unraveling of the universe; for a time when he's no longer there to protect her.

Beloved (1998)
 – Starring Oprah, Thandie Newton, Kimberly Elise
The story, set shortly after the Civil War, revolves around Sethe, a former slave living on the outskirts of Cincinnati. When the film begins, an angry poltergeist is terrorizing Sethe and her three children. After Sethe temporarily soothes the angry spirit, her two sons run away from home, never to return.

The Black Power Mixtape 1967-1975 (2011)
 – Starring Angela Davis, Shirley Chisholm
THE BLACK POWER MIXTAPE 1967-1975 mobilizes a treasure trove of 16mm material shot by Swedish journalists who came to the US drawn by stories of urban unrest and revolution.

The Bodyguard (1992)
 – Starring Whitney Houston
A former Secret Service Agent-turned-bodyguard is hired to protect Houston's character, a music star, from an unknown stalker.

Boarding House Blues (1948)
 – Starring Moms Mabley
Despite the slapstick atmosphere there, the inhabitants of Moms' theatrical boarding house in Harlem are broke and in danger of losing their home. For some ready cash, they trick a producer into helping them put on a show, featuring a variety of black specialty acts.
Watch here
.

Carmen Jones (1954)
 – Starring Dorothy Dandridge
A sultry factory worker seduces a young soldier then dumps him for another man.

Claudine (1974)
 – Diahann Carroll
Claudine tries to provide for her six children in Harlem while on welfare. She has a romance with Roop, a cheerful garbageman she meets while working on the side as a maid.

Cleopatra Jones (1973)
 – Starring Tamara Dobson, Brenda Sykes
Cleopatra Jones is a United States Special Agent assigned to crack down on drug-trafficking in the U.S. and abroad. After she burns a Turkish poppy field, the notorious drug-lord Mommy is furious at the loss of her supply and vows to destroy Cleopatra Jones. Mommy uses her connections with bad cops on the force to cause trouble for Cleopatra's friends and set her up for an attack.

Coffy (1973)
 – Starring Pam Grier
Coffy, an African American nurse, takes vigilante justice against inner city drug dealers after her sister becomes their latest victim.

Colombiana (2011)
 – Zoe Saldana
A young woman, after witnessing her parents' murder as a child in Bogota, grows up to be a stone-cold assassin.

The Color Purple (1985)
 – Whoopi Goldberg, Oprah Winfrey
The life and trials of a young African American woman.

Crooklyn (1994(
 – Starring Alfre Woodard
From Spike Lee comes this vibrant semi-autobiographical portrait of a school-teacher, her stubborn jazz-musician husband and their five kids living in '70s Brooklyn.

Daughters of the Dust (1991)
 – Starring Cora Lee Day
Languid look at the Gullah culture of the sea islands off the coast of South Carolina and Georgia where African folk-ways were maintained well into the 20th Century and was one of the last bastion of these mores in America. Set in 1902.

Dreamgirls (2006)
 – Jennifer Hudson, Beyonce Knowles, Anika Noni Rose
Based on the Broadway musical, a trio of black female soul singers cross over to the pop charts in the early 1960s.

Eve's Bayou (1997)
 – Jurnee Smollett, Meagan Good
The story is set in 1962 Louisiana. The big Batiste family is headed by charming doctor Louis. Though he is married to beautiful Roz, he has a weakness for attractive women patients. One day Louis is flirting with married and sexy Metty Mereaux, not knowing that he is observed by his youngest idealistic daughter Eve, who is there by accident. Eve can not forget the incident which is traumatic for her naivete and shares a secret with older sister Cisely.

Feast Of All Saints (2001)
 – Gloria Reuben
Set in nineteenth-century New Orleans, the story depicts the gens de couleur libre, or the Free People of Colour, a dazzling yet damned class caught between the world of white privilege and black oppression.

Fame (1980)
 – Starring Irene Cara
A chronicle of the lives of several teenagers who attend a New York high school for students gifted in the performing arts.

Foxy Brown (1974)
 – Pam Grier
A voluptuous black woman takes a job as a high-class prostitute in order to get revenge on the mobsters who murdered her boyfriend.

Get Christie Love! (1974)
 – Starring Teresa Graves
Adventures of sexy & sassy black undercover cop Christie Love.

Imitation of Life
 – Starring Juanita Moore
Aspiring actress Lora Meredith meets Annie Johnson a homeless black woman at Coney Island and soon they share a tiny apartment. Each woman has an intolerable daughter, though Annie's little girl Sarah Jane, is by far the worse. Neurotic and obnoxious, Sarah Jane doesn't like being black; since she's light-skinned (her father was practically white), she spends the rest of the film passing as white, much to her mother's heartache and shame. Lora, meanwhile, virtually ignores her own daughter in a single-minded quest for stardom.
Introducing Dorothy Dandridge (1999)
 – Starring Halle Berry

This biography of Dorothy Dandridge follows her career through early days on the club circuit with her sister to her turn in movies, including becoming the first black actress to win a Best Actress Nomination in 1954 for "Carmen Jones", to her final demise to 

prescription drugs

, which was debated whether it was suicide or accidental.

I Will Follow (2011)
 – Starring Salli Richardson-Whitfield, Tracie Thoms
Chronicles a day in the life of a grieving woman, and the twelve visitors who help her move forward.

The Josephine Baker Story (1991)
 – Starring Lynn Whitfield
Biography of the African-American who became a major performer in the Paris cabarets of the 1920's and 1930's. The film follows her life beginning as a struggling performer in 1917 St. Louis, her frustrations leading to her move to France, and follows to her death in 1975.

Lady Sings The Blues (1972)
 – Starring Diana Ross
The story of the troubled life and career of the legendary Jazz singer, Billie Holiday.

Lackawanna Blues (2005)
 – Starring S. Epatha Merkerson
In a story fueled by rhythm and blues, a young boy's life is shaped by love and the stories of a cast of characters in the boarding house where he lives in 1960s Lackawanna, New York.

Mahogany (1975)
 – Starring Diana Ross
In a story fueled by rhythm and blues, a young boy's life is shaped by love and the stories of a cast of characters in the boarding house where he lives in 1960s Lackawanna, New York.

Mama Flora's Family (1998)
 – Starring Cicely Tyson, Erika Alexander, Queen Latifah

Middle of Nowhere (2012)
 – Starring Emayatzy Corinealdi
When her husband is sentenced to 8 years in prison, Rudy drops out of med school in order to focus on her husband's well being while he's incarcerated – leading her on a journey of self-discovery in the process.

Pariah (2011)
 – Starring Adepero Oduye, Kim Wayans
A Brooklyn teenager juggles conflicting identities and risks friendship, heartbreak, and family in a desperate search for sexual expression.

Pinky (1949)
 – Starring Ethel Waters
Pinky, a light skinned black woman, returns to her grandmother's house in the South after graduating from a Northern nursing school. Pinky tells her grandmother that she has been "passing" for white while at school in the North.

Poetic Justice (1993(
 – Starring Janet Jackson

Polly (1989)
 – Starring Keshia Knight Pulliam
An musical adaptation of the book "Pollyanna" set in the 1950's in which an orphan tries to use gladness to unite the people in a small southern town

Precious: Based on the Novel "Push" by Sapphire (2009)
 – Starring Gabourey Sidibe, Mo'Nique
In New York City's Harlem circa 1987, an overweight, abused, illiterate teen who is pregnant with her second child is invited to enroll in an alternative school in hopes that her life can head in a new direction.

Rodgers & Hammerstein's Cinderella (1997)
 – Starring Whitney Houston, Brandy
Updated version of the classic Rodgers and Hammerstein musical of the classic fairy-tale, with an all-star, multiracial cast.

The Rosa Parks Story (2002)
 – Starring Angela Bassett
The story of the civil rights heroine whose refusal to obey racial bus segregation was just one of her acts in her fight for justice.

Set It Off (1996)
 – Starring Queen Latifah, Vivica Fox, Jada Pinkett
Four Black women, all of whom have suffered for lack of money and at the hands of the majority, undertake to rob banks. While initially successful, a policeman who was involved in shooting one of the women's brothers is on their trail. As the women add to the loot, their tastes and interests begin to change and their suspicions of each other increase on the way to a climactic robbery.

Sister Act/Sister Act 2 (1992/1993)
 – Starring Whoopi Goldberg, Lauryn Hill
When a worldly singer witnesses a mob crime, the police hide her as a nun in a traditional convent where she has trouble fitting in.

She's Gotta Have It (1986)
 – Starring Tracy Camilla Johns
When a worldly singer witnesses a mob crime, the police hide her as a nun in a traditional convent where she has trouble fitting in.

Something New (2006)
 – Starring Sanaa Lathan
Kenya McQueen, an accountant finds love in the most unexpected place when she agrees to go on a blind date with Brian Kelly, a sexy and free-spirited landscaper.

Soul Food (1997)
 – Starring Vanessa Williams, Vivica A. Fox, Nia Long
Matriarch Mama Joe has held her family together for 40 years around a Sunday dinner of soul food. When diabetes hospitalizes her, the dinners stop and tensions among her three daughters start to break the family apart.

Sparkle (1976)
 – Starring Irene Cara, Lonette McKee
A girl group experiences turmoil after one of their members turns to drugs and another achieves their desired fame all by herself.

Stormy Weather (1943)
 – Starring Lena Horne
The relationship between an aspiring dancer and a popular songstress provides a retrospective of the great African American entertainers of the early 1900s.

Their Eyes Were Watching God (2005)
 – Starring Halle Berry
A drama set in the 1920s, where free-spirited Janie Crawford's search for happiness leads her through several different marriages, challenging the morals of her small town. Based on the novel by Zora Neale Hurston.

Waiting to Exhale (1995)
 – Starring Whitney Houston, Angela Bassett, Loretta Devine
Based on Terry McMillan's novel, this film follows four very different African-American women and their relationships with the male gender.

What's Love Got To Do With It? (1993)
 – Starring Angela Bassett
A film about the singer Tina Turner and how she rose to stardom with her abusive husband Ike Turner and how she gained the courage to break free.

Why Do Fools Fall in Love (1998)
 – Starring Halle Berry, Vivica A. Fox, Lela Rochon
In the mid-80s, three women (each with an attorney) arrive at the office of New York entertainment manager, Morris Levy. One is an L.A. singer, formerly of the Platters; one is a petty thief from Philly; one teaches school in a small Georgia town. Each claims to be the widow of long-dead doo-wop singer-songwriter Frankie Lyman, and each wants years of royalties due to his estate,

The Wiz (1978)
 – Starring Diana Ross
An adaption of "The Wizard of Oz" that tries to capture the essence of the African American experience.

A Woman Called Moses (1978)
 – Starring Cicely Tyson
A film about the life and career of the African American abolitionist and slave escape leader, Harriet Tubman.

The Women of Brewster Place (1989)
 – Starring Oprah Winfrey, Mary Alice, Olivia Cole
Based on the novel by Gloria Naylor, which deals with several strong-willed women who live in a rundown housing project on Brewster Place in an unidentified eastern city; across three decades, they struggle against poverty, bigotry, and weak, troublesome men.

Yelling to the Sky (2011)
 – Starring Zoe Kravitz, Gabourey Sidibe
As her family falls apart, seventeen year old Sweetness O'Hara is left to fend for herself in a neighborhood where her survival is uncertain.