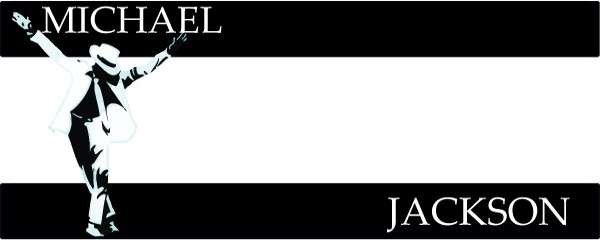 Born Michael Joseph Jackson in Gary, Indiana, in 1958 to a family of musicians with his father Joe Jackson at the helm, young Michael emerged as the tiny frontman of the Jackson 5, a band comprised of his brothers and managed by their father Joe.
After first making his mark with the Jackson 5, Michael later embarked on an unsurpassed and virtually unparalelled solo career that earned him the title of the King of Pop. Up to an after his passing in 2009, Jackson is widely recognized as one of the most successful entertainers of all time. Cut from the same cloth as James Brown, a man he idolized, Michael learned to use his voice and impeccable dancing skills to paint glorious depictions of life.
His videos were commonly over the top: "Thriller," can still make your skin crawl, "Remember the Time," is one of Michael's greatest dance break downs ever, and "Scream," with his sister Janet Jackson was for some time, one of the most expensive videos ever produced. Almost every song was a hit. "The Way You Make Me Feel," "Human Nature," "Wanna Be Starting Something," the list goes on and on. Michael influenced every artist we love (Usher, Beyonce, OutKast, Justin Bieber — don't act like it's not true) and even the ones we love to hate (Chris Brown).
Jackson has won a boatload of Grammy awards (he won eight in 1984 alone), tons of American Music Awards and a million other accolades. He also remains one of the most beloved international pop stars to grace a stage. Everyone impersonated Michael Jackson, whether with his famous one glove, red leather jacket or surgical dance moves. He belonged to so many of us in American culture. Jackson changed the game with his piercing falsetto and personable (if not, outlandish at times) charm and his influence will grow for years to come.